Description
Get bubbly with your BFF's for a DIY soap making party hosted by Craftin' Outlaws and Stinkybomb Soap
Sunday, February 10th with 2 sessions to choose from: 1pm - 2:30pm or 3pm - 4:30pm
In this 1.5 hour workshop guests will craft 2 - 8oz bottles of custom scented liguid hand soap. You'll design your own label and mix a custom blend utilizing signature Stinkybomb oils and create a color that compliments your home or mood.
Each guest will also walk away with a special handmade gift courtesy Craftin' Outlaws.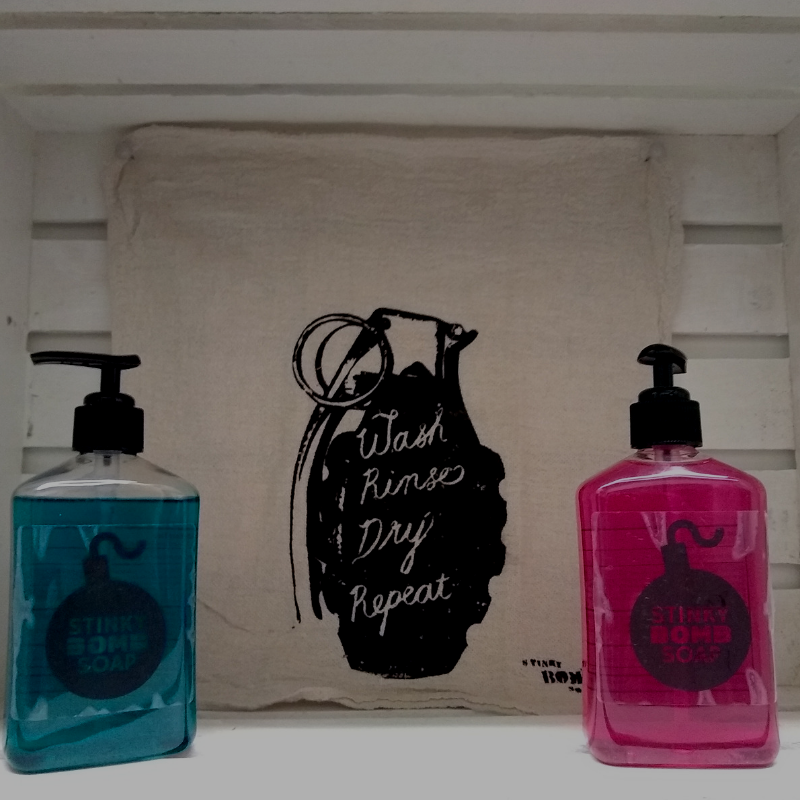 The workshop includes:

Two (2) 8 oz. liquid hand soap base from with a selection of signature Stinkybomb scents.
A thank you gift from Craftin' Outlaws
1.5 hours of instruction, fun and demonstrations from Megan, who is the event director of Craftin' Outlaws and operator of Stinkybomb Soap.

Located at Blockfort Studios 162 N. 6th Street Columbus, Ohio 43215.
Off street parking available and meters are free on Sunday.