Galaxy Clusters: Giants of the Universe - Producer's Cut. Explore the clash of titans that will shape the fate of the Universe. Dr. Brian Hart

Thursday, March 7, 2013 from 5:30 PM to 8:00 PM (PST)
Event Details
Galaxy Clusters: Giants of the Universe -
Explore the clash of titans that will shape the fate of the Universe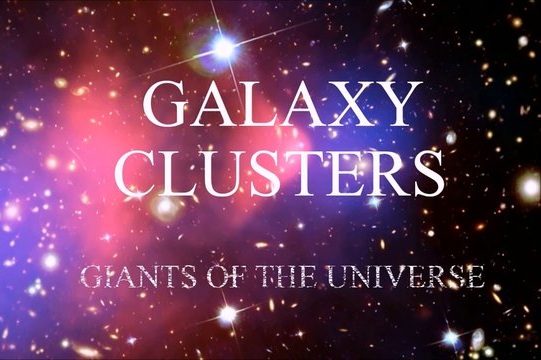 (Trailer) 
Special Documentary Screening By:
Dr. Brian Hart
CEO, xyLOGIX, LLC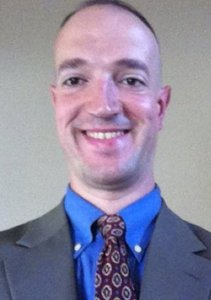 Of special interest to those at NGST and the former TRW who worked on building the AXAF (Chandra X-Ray Observatory) mission.
The latest version of a new documentary project, "Galaxy Clusters: Giants of the Universe," is presented. Clusters of galaxies are the largest gravitationally bound objects in the Universe. A standard measure of their size extends from 3-15 million light-years (approx 1-5 Mpc) across. The warm gas in between the galaxies of the clusters reaches temperatures of 10 million to 1 billion Kelvins. This makes it shine brightly in the X-rays, and assuming that the gas is in hydrostatic equilibrium, the gas is used as a tracer of the dark matter content of the cluster. The high-level structure of galaxy clusters was studied by Dr. Hart through using Chandra X-Ray Observatory data to investigate the structure and behavior of the Universe as a whole.
The movie follows the story of Chandra and documents the achievements by women in space and astronomy. Dr. Hart leads us out from Earth to where the galaxy clusters roam in the depths of the Universe and tells the story of dark matter, dark energy, and the quest to understand the workings of the Universe.
This is a screening of a work-in-progress rough print of the movie, and a fund raiser for its continued production. "Galaxy Clusters: Giants of the Universe" is rated NR by the Motion Picture Association of America (MPAA).
BIO:
Originally from Minneapolis/Saint Paul, Minnesota, Brian Hart obtained his Ph.D. in Astrophysics from the Center for Cosmology at the University of California, Irvine in 2008. Since this, he has held a position as a Physicist at U.S. Army Space and Missile Defense Command and numerous software engineering positions. In his spare time, Dr. Hart continues to devote himself toward advancing public understanding of science, partially through the movie project being presented at tonight's talk. Dr. Hart is also the Founder and Past Director of the SoCal Science Cafe organization. Dr. Hart currently works full-time with a small software company in Encinitas, California, runs his own software company as well, and resides in San Diego.
---
Thursday, March 7th
5:30 pm - 8:00 pm
5:30 pm - 6:30 pm Event Check-in, Networking, and  Serving of 
6:30 pm - 7:30 pm Documentary Screening
7:30 pm - 8:00 Q&A
Sandwiches (Including Vegetarian) and Drinks Will Be Provided
AIAA Los Angeles-Las Vegas Section Headquarter
ADDRESS:
Microcosm, Inc.
4940 W. 147th St., Hawthorne, CA 90250
Free Parking
STUDENTS ATTENDING THE EVENT WILL RECEIVE A FREE 1-YEAR AIAA STUDENT MEMBERSHIP!!! ATTENDEES SIGNING UP TO BECOME AIAA PROFESSIONAL MEMBERS (AT WWW.AIAA.ORG) BEFORE THE DINNER AND BRINGING PROOF OF MEMBERSHIP WILL RECEIVE A $35 DISCOUNT ON THE FIRST YEAR OF AIAA MEMBERSHIP. THIS OFFER DOES NOT APPLY TO MEMBERSHIP RENEWALS.
NDIA members, and SAE members can register at the AIAA member rate for the event.
CANCELLATION POLICY:  If you cannot attend, please cancel your registration within 72 hours by contacting the Programs Chair Nicola Sarzi-Amade, namade@smad.com, or the Section Chair Jeff Puschell, jjpuschell@raytheon.com, or by calling (949) 735-4593.
For Questions Contact: 949-735-4593

When & Where

Microcosm Inc.
4940 W. 147th St.
Hawthorne, CA 90250


Thursday, March 7, 2013 from 5:30 PM to 8:00 PM (PST)
Add to my calendar
Organizer
AIAA Los Angeles-Las Vegas Section
The nonprofit American Institute of Aeronautics and Astronautics (AIAA) is the principal society and voice serving the aerospace profession.  AIAA's mission is to address the professional needs and interests of the past, current, and future aerospace workforce and to advance the state of aerospace science, engineering, technology, operations, and policy to benefit our global society.