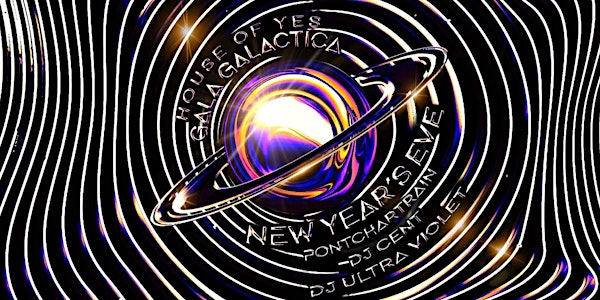 Gala Galactica: New Year's Eve
House of Yes presents Gala Galactica: New Year's Eve #happyholidays #nye
When and where
Location
House of Yes 2 Wyckoff Avenue Brooklyn, NY 11237
About this event
New Year. New Vibes. New Energy. New You.
Together we create our own Utopia. Feel your future. Let go. Go deep into innerspace and explore the expanse of galaxies through dancefloor excellence and intimate encounters. We welcome you to explore the dancefloor glory of Gala Galactica. Express your divinity. Let the universe love you. Be everything we've ever wanted to become. Move your magic and manifest your best. Shine your brightest essence and be free in your infinity.
: : : LOOKS : : :
galactic glamour, celestial chic, metallic magic, illuminated majesty, extraterrestrial extravagance, cosmic couture, interstellar shine, alien superstar, iridescent excellence, astral opulence, angelic angles, See more inspiration HERE.
: : : MUSIC : : :
: : : EXPERIENCES : : : 
space performances · spectacles infinity installations · intergalactic aerial acrobaticxxxx · alien extravagazantrons
21+ | No Re-Entry
YES, we have tables!- contact Reservations@houseofyes.org to book yours 🍾
Subscribe to our email list for first access to events & tickets: bit.ly/YESEMAILS
* * * SAFER SPACES POLICY * * *
House of Yes is a space for everyone to feel welcome. We have a zero tolerance policy for harassment, unwanted touch, and discrimination. Always ASK before touching anyone at our events. If someone is making you uncomfortable, speak to a security guard or ask for a manager. We will believe you, and we will help. All restrooms in our venue are gender neutral. The entrance to the venue is ADA accessible. Strobe lights are used during performances and parties. Find out more at houseofyes.org/SAFER