Gala Affair~ A Celebration ~ Learning 2 Love YOU More!
About this Event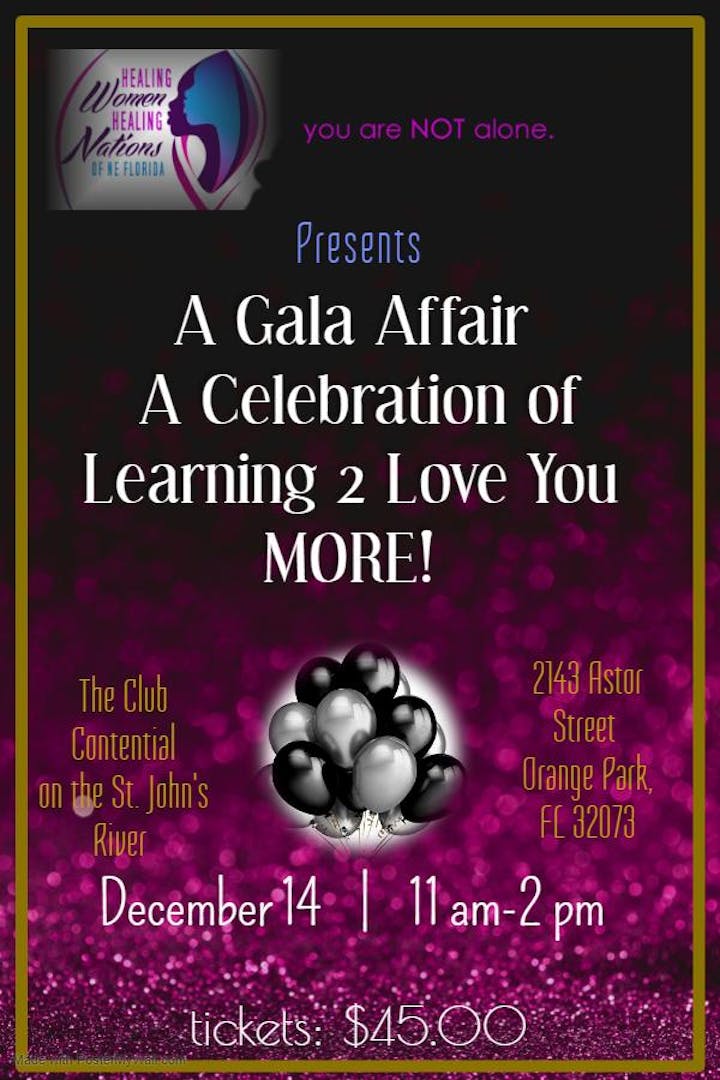 For generations, women have struggled to love themselves. Despite positive characteristics, traits and contributions, we tend to dwell on our flaws and shortcomings. Especially those who've encountered abuse; we seek external validation in an attempt to cover the pain of past hurts, traumas, and experiences to no avail. When we do this it not only effects us, but those we love.
A Celebration of Learning 2 Love YOU More is an opportunity to end the year strong; rejoicing with your friends, family and loved ones the progress you've made on the journey to loving you more.
We want to celebrate you! We have 2 phenomenal speakers that will inspire and empower you to continue on the journey.
Our Keynote Speaker, Michael 'Coach Mike' Harris has a powerful message to impart:
 US Special Forces Navy Veteran, Creator of The Break Through Summit (BTS) (www.breakthroughsummit.org) Coach Mike is a highly sought after Corporate Trainer, Consultant, Wellness Coach, Author and International Speaker.
 Notable accomplishments: Shared platforms with extraordinary leaders such as Michelle Obama, Gary Vee, Grant Cardone and Tony Robbins.
Our Keynote Speaker, Tammy Eldridge has a powerful message to impart:
 Serial Entrepreneur, Beauty Consultant, Pastoral Counselor
 Notable accomplishments: Cornerstone Word of Life Bible Graduate. Currently pursuing Life Coach certification via the American Association of Christian Counselors.
Come and bask in an atmosphere set to ignite the spark within to be refreshed and rejuvenated.
It's a time for ladies to go all out in your ready to impress attire and suits for the fellas.
Lunch is provided compliments of The Club Continental Culinary Team
Celebration time...COME ON...Let's Celebrate!