Description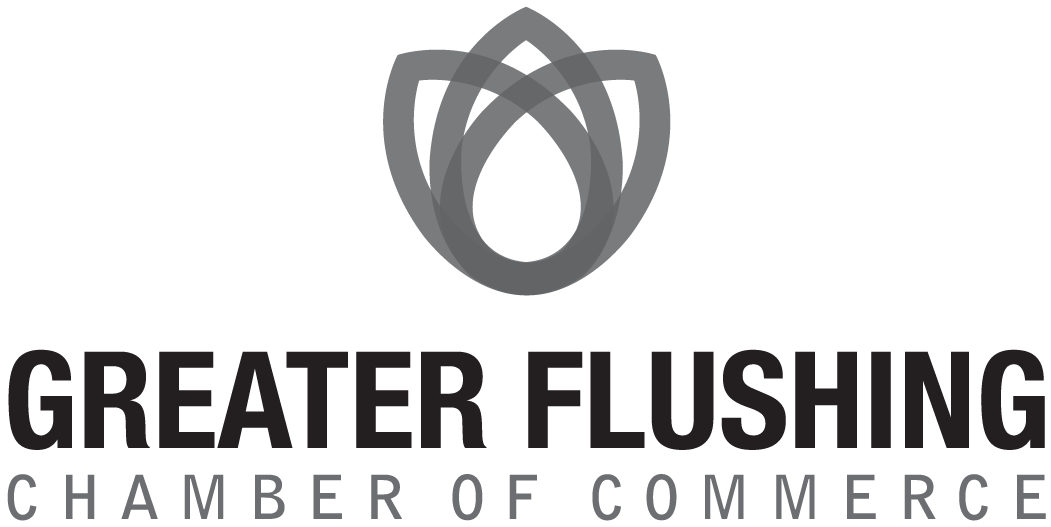 Cordially Invites You to Our
Fourth Anniversary Celebration
2018 Gala Dinner: Banking on Flushing
Thursday, October 25, 2018
6pm - Cocktail Reception
7pm - Awards Dinner


Sheraton LaGuardia East Hotel
135-20 39th Ave, Phoenix Ballroom
Flushing, NY 11354
JOIN THE GREATER FLUSHING CHAMBER OF COMMERCE IN CELEBRATING A FANTASTIC FUTURE FOR OUR COMMUNITY!
Help celebrate our fourth anniversary as a multicultural membership association of entrepreneurs, business owners, and civic leaders in America's most diverse community!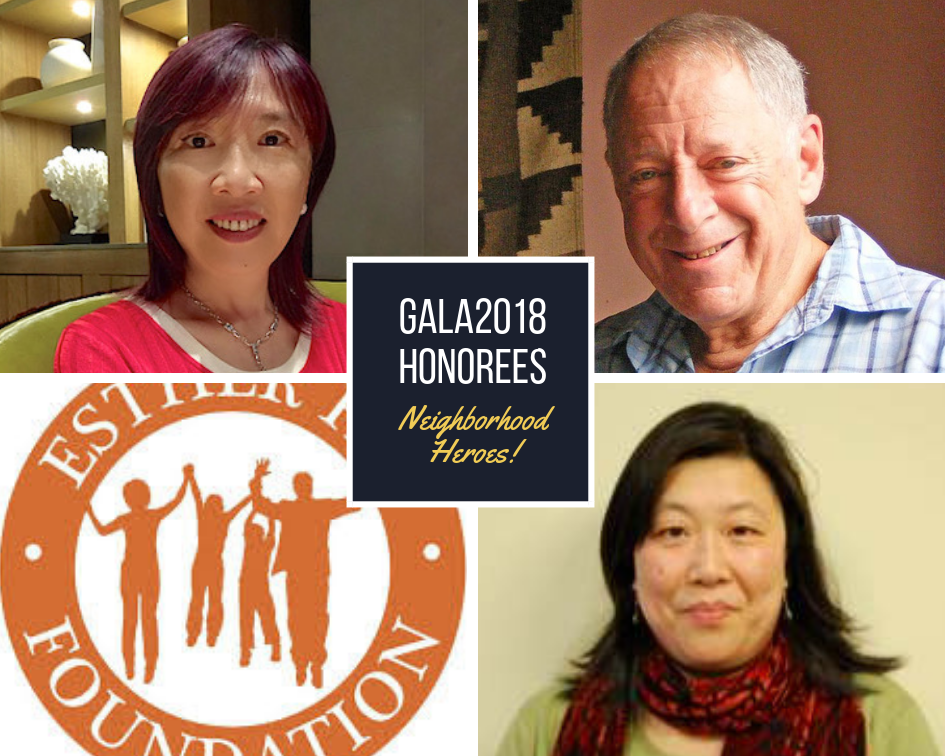 The Greater Flushing Chamber of Commerce invites you to celebrate our fourth anniversary as a multicultural membership association of entrepreneurs and civic leaders representing the most diverse and dynamic community in New York. Our annual gala will take place on Thursday, October 25, 6-8pm, at the Sheraton LaGuardia East Hotel located at 135-20 39th Ave, Flushing, NY 11354. We will honor the memory of the late Franklin F. Regan, Jr. with a community leadership award named after him. Honorees include: Dr. Mesook Hyun and the Esther Ha Foundation; Pauline Huang, Founder & President of United Commerce Services and Chairperson of the Queens Botanical Garden; and, Dr. Jack Eichenbaum, Queens Borough Historian and Board Member of the Queens Historical Society.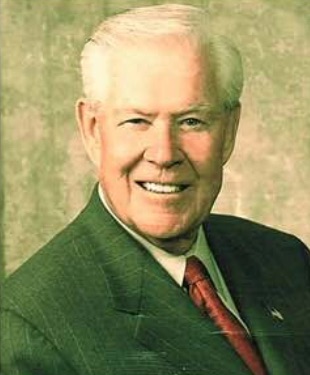 We will commemorate the life and legacy of Franklin "Pete" F. Regan, Jr., who passed away this year after many years of community service, including his leadership as President of the Flushing Boys Club, a member the Queens Chamber of Commerce, and Vice President of the Flushing Chamber of Commerce. With his family, we will inaugurate the "Franklin 'Pete" Regan Community Leadership Award" in his honor.
Our Chamber represents one of the fastest growing and international business communities in the United States. Attracting firms from around the world – two dozen languages are spoken in our business community – we are already an global trading hub and the fourth largest commercial district in New York. As the center of small business activity in the metropolitan region – 90% of our 9,000 firms have less than 10 workers – we are also the new face of American entrepreneurship and a driving engine for the City's economy.
With your support, we have accomplished much this year – launching Flushing's first business expo as part of our "Flushing Fantastic" district marketing campaign, the "Flushing Passport" food and culture crawl which brough hundreds of people to support local businesses, improving community health and nutrition through the Maple Playground Greenmarket, advocating for better transit and infrastructure investment, and expanding Flushing SOUP to a Queens-wide event to crowdfund neighborhood improvement projects. Join us as we celebrate these accomplishments and more!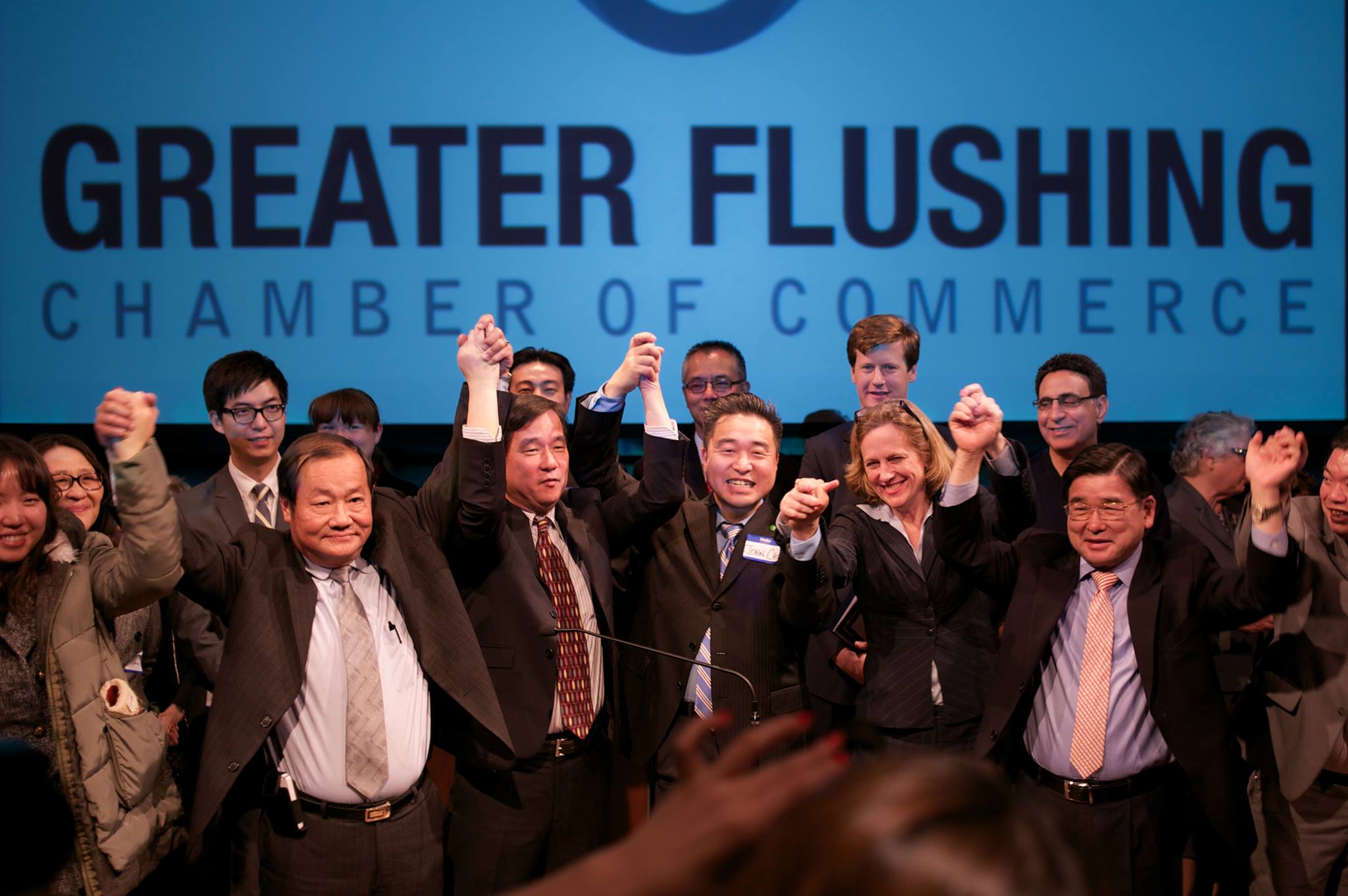 Honorary Host Committee:
Borough President Melinda Katz, Congresswoman Grace Meng, Senator Toby Ann Stavisky, Assemblyman Ron Kim, Assemblywoman Nily Rozic, Councilman Peter Koo, Frank & Maureen Regan, Bianca Ng, Al Harris, Taehoon Kim, Richard McEachern, Michael Hing Lam, Elizabeth Hendrey, Leo Zhang, Don Capalbi, Mike Cheng, James Chen, Alfred Rankins, Alice Lee, Carlos Bustamante, Michael Wang, Kevin Louie, and John Choe.
Greater Flushing Chamber of Commerce
The Greater Flushing Chamber of Commerce is a nonprofit membership association that supports the economic growth, inclusive diversity, and shared prosperity of our community through advocacy, networking, and education. For more information, please visit us at www.flushingchamber.nyc.
#Flushing
#Queens
#WorldsFair
#MyFlushing
#FlushingFantastic