Description
Let's sail away on a 4-Day Cruise from San Francisco to Ensenada, Mexico and reminisce on the Golden Years.... While creating New Memories to last throughout the Years!!
Onboard Cocktail Party - Casino - Pajama Party - Sports Bars - Lip Sync Battle - All You Can Eat & More!!
Price Includes Port Fees/Taxes and are subject to change until payment is deposited.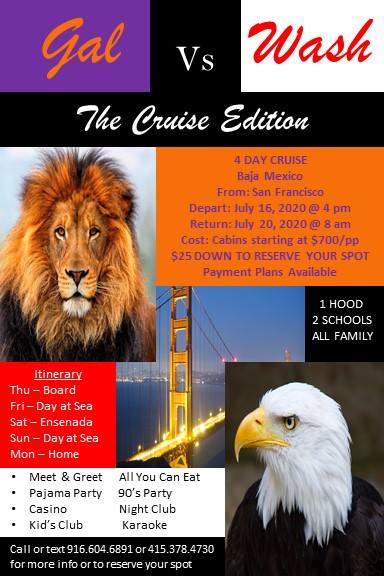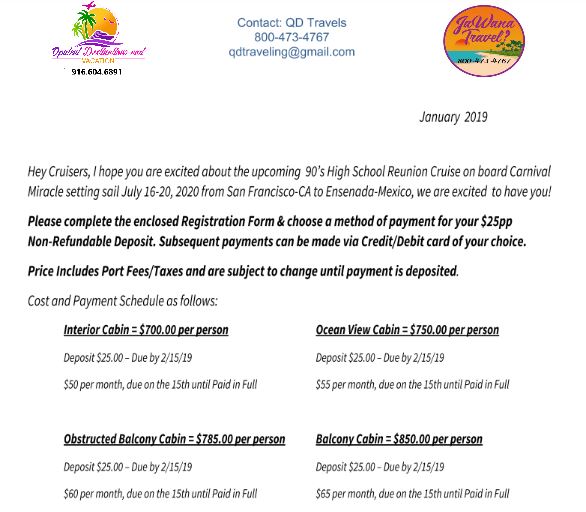 Cruise itinerary as follows:
Thursday - Depart 4:00 PM
Friday - Sea Day - Party Time
Saturday - Ensenada, Mexico
Sunday - Sea Day - Party Time
Monday - Return 8:00 AM
Register online at www.jawanatravel.com/galvswash. Registration Packet will be sent upon Deposit Receipt.