Description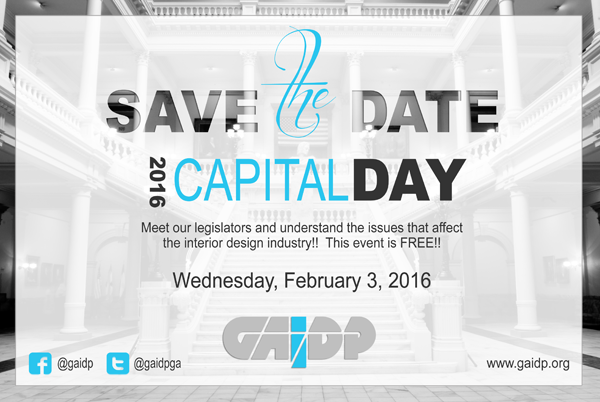 GAIDP will hold their annual Capital Day event giving Interior Design professionals the opportunity to meet with our legislators so that we can understand the issues that affect the interior design industry. THIS EVENT IS FREE!!
Please join us on Wednesday, February 3, 2016 at 9:00 am. The agenda includes but is not limited to:
9:00 AM Meet in Room 123 for Coffee
10:00 AM Meet House and Senate Elected Officials
For more information please contact GAIDP at (404) 500-8226 or email ceu@gaidp.org. Thank you!