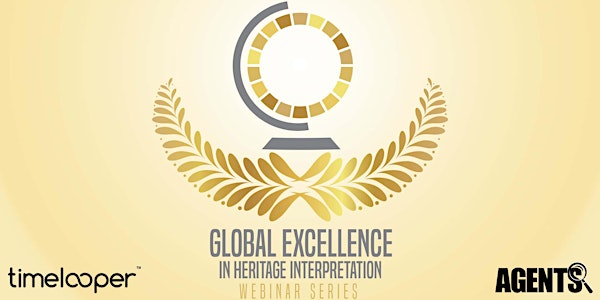 GAHI Global Excellence Webinar Series #5 (English)
Join us to learn about innovative and impactful heritage interpretation happening around the world with our new webinar series.
About this event
10:00 MDT/ 12:00 EDT/ 17:00 BST/ 18:00 CEST (+2 GMT)
"Visiting the Ruins of an Ancient Mexican City to Renew Our Sense of Hope, and Learn From the Past"
* this webinar will be presented in Spanish, with English simultaneous translation.
Archaeologists interpret for the public stories that many times resemble tragedies: we dwell on how ancient civilizations were destroyed with violence by their enemies; or collapsed when they exhausted their resources. While these stories are plausible, and they convey important insights relevant to the present, the image audiences get from them is quite grim. Sometimes they hide a view that we are violent "by nature", and these stories confirm that view. What happens when we concentrate on aspects like cooperation, empathy and solidarity? Is there evidence that can support a different view?
InterpatMX is your host as we visit Xochicalco, an ancient city in Central Mexico that was violently sacked and destroyed more than a thousand years ago- apparently by its own inhabitants. That part of its history would seem to validate the pessimists. But it downplays the most salient evidence, which attests a great achievement, the cooperation and partnership of rival cities.
In a new program currently under development for Xochicalco, we believe we uncover a more optimistic view that we can share with visitors. This webinar is a sneak preview of what we are doing and the rationale behind it.
See you there!