Description

---
GABRIEL & DRESDEN ALBUM LAUNCH PARTY
Benefitting Beats Drop Cancer
Following the success of a fully funded Kickstarter project in December, trance pioneers Gabriel & Dresden returned to their Oakland studio in early January to begin production of their first NEW album in 10 years. Join us at The Public Works SF for the Official Album Launch Party on Thursday, May 18th for a 5 hour set with Gabriel & Dresden and special guests.
7 PM: VIP RECEPTION in the Loft at Public Works
This is a special opportunity to meet Gabriel & Dresden before their performance, and learn more about the 501(c)(3) non-profit organization Beats Drop Cancer. Join us for complimentary food and dessert served by local restaurants, paired with beer/wine or specialty cocktails. There will also be a silent auction and raffle with every day and luxury items to bid on!
8 PM: Keynote Speaker, Ian F. Wilkerson, MT-BC, NMT
Ian Wilkerson is a Board Certified Music Therapist who has refined his musical skills through years of practice, extensive study and performance. A person-centered therapy provider, he specializes in supporting creativity, self-expression and self-empowerment through music. Ian is also the founder of Bay Area Music Therapy, and the band Infinite Frequency.
Ian received a Bachelors of Music with dual majors in Music Therapy and Songwriting from Berklee College of Music in Boston, MA. Before graduating with honors, he sat as President of the Board for the New England Region Music Therapy Association for Students. In addition, he worked as a therapist while completing a series of five practica and an extensive internship at the Community Music Center of Boston. Currently, he is the Music Therapy Coordinator at the Community Music Center in San Francisco. Ian is an active member of the American Music Therapy Association (AMTA), and he is also certified as a Neurologic Music Therapist and a trained REMO HealthRHYTHMS Facilitator. https://bayareamusictherapy.com/
Entertainment by Sub Teal Music
Facebook https://www.facebook.com/Sub-Teal-241699265907838/
Instagram @subtealmusic
Bandcamp www.subtealmusic.bandcamp.com
Tickets for the VIP Reception are $75. For industry or press invitation, please email info@beatsdropcancer.com
---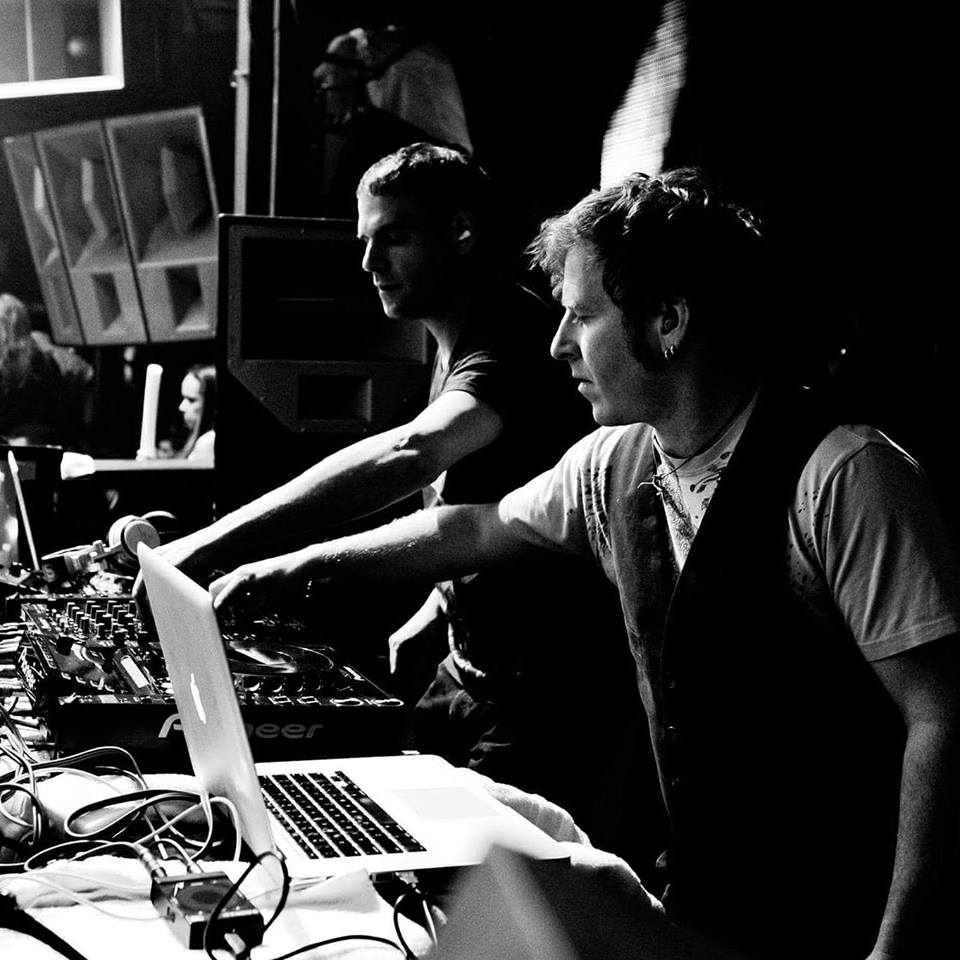 9 PM: MAIN EVENT Gabriel & Dresden 5 Hour Set
GENERAL ADMISSION TICKETS ARE $20-$40.
MUSIC THERAPY TICKET: Pay it forward and provide music therapy to someone in need. Purchase a ticket in support of a loved one who is affected by cancer so they can attend the event, or in memory of a loved one. We will have a display during the event with the name of the person you would like to honor. Please provide the full first and last name of the person(s) you would like to be honored, or we can help provide the ticket to someone in need through our cancer and music therapy networks.
Each $20 ticket purchased will benefit Beats Drop Cancer's music therapy clinic, a free healing service for cancer patients and their families.
SPECIAL THANKS to our talented artists displaying their work at the Album Launch Party:
Brian Leo
Joaquin Sorro
C-Love
THIS IS A 21+ EVENT
We look forward to sharing this special night of music with you.
---
About Gabriel & Dresden:
The beginning of their story isn't much different from any other in the industry... Josh Gabriel was an aspiring producer at WMC handing out his first vinyl record, and Dave Dresden was scouting new music for Pete Tong's radio show. But what came from this chance encounter would change dance music forever, as unbeknownst to them their lucrative partnership would turn into one of the most accomplished acts of the decade, with seven IDMA award wins (including two for "Best American DJ"), 19 Billboard #1 Dance Chart hits, and a loyal fan following that would become their biggest inspiration. Though at the time they were industry leaders in their own right -- with Josh's degree in music composition from California Institute of the Arts, engineering recording sessions at top LA studios and designing music software applications in Silicon Valley, while Dave got his 10,000 hours as a club DJ, radio programmer, A&R-man and journalist -- together they combined this expertise to became an unstoppable, tour de force in dance music.
For over 14 years Gabriel & Dresden have ignored trends and instead chased meaning in their productions. The quintessential definition of what they've dubbed "Emotional Dance Music," their candid and unreserved approach has spawned an expansive discography of timeless classics for their fans to revel in, including "Tracking Treasure Down," "As The Rush Comes" (#11 UK Top 40), "Beautiful Things" and "Dangerous Power," as well as newer hits such as "Tomorrow Comes" and "Rise Up" from their Organized Nature label. Everybody from Britney Spears and Madonna to The Killers, Annie Lennox, Sarah McLachlan, Tiësto, Armin van Buuren and Above & Beyond have sought them out for official remixes, while the likes of Entourage, Nip/Tuck and Rockstar Games have licensed their music to enhance their visual narratives. Their incredible contributions to music as a whole has both inspired and created fans out of many of today's biggest DJs and producers, and carved them a place in electronic dance music history. They entered the prestigious DJ Mag Top 100 poll in 2003 entering at #43, steadily climbing each year and peaking at #20 in 2006.
It's not easy in this industry for songs to stand the test of time, but Gabriel & Dresden have consistently proven that they can create music that moves us in every way possible.
Gabriel & Dresden are currently working on their highly anticipated second album - their first for ten years. They are getting the recording of it funded through Kickstarter where they were able to go 243% over their funding goal. There is a lot of excitement amongst their fans and the industry on this project with the album expected to drop in May 2017.
Soundcloud: https://soundcloud.com/davedresden
Facebook: https://www.facebook.com/gabrielanddresden/
Twitter: https://twitter.com/gabrielndresden
Instagram: https://instagram.com/gabrielndresden
Wikipedia: https://en.wikipedia.org/wiki/Gabriel_%26_Dresden
Kickstarter: https://www.kickstarter.com/projects/637707927/new-gabriel-and-dresden-album
About Beats Drop Cancer, Inc:
Beats Drop Cancer is a 501(c)(3) non-profit organization based in the Bay Area whose mission is to raise awareness about music therapy for cancer patients and their families. http://www.beatsdropcancer.com/