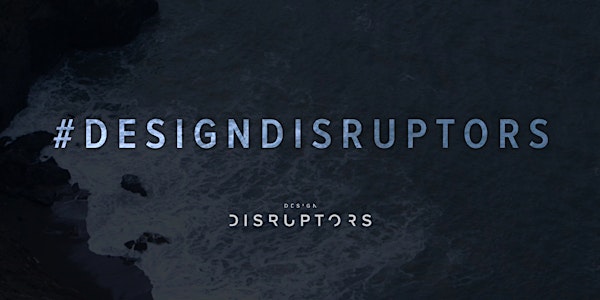 GA x InVision: Design Disruptors
When and where
Location
INDUSTRY RiNo Station 3858 Walnut Street Denver, CO 80205
Description
About This Event:
Join General Assembly and InVison for a film screening and conversation surrounding disruption in design. Disruption that has lead to some of the most influential products and services in our world today.
Design Disruptors, a documentary produced by InVision. It highlights the rising importance of design as a competitive advantage in disruptive technologies. Check out the trailer: http://bit.ly/1WFWojb
The screening of the film will be followed by a conversation exploring the boundaries of design. Hear from those who are breaking those boundaries in UX, Graphic Design and other all other facets of this industry.


Agenda:
Happy Hour
Film Screening (45 Mins)
Panel Discussion
Audience Q&A
About Our Panelists:
Katie Blackman
UX Engineer, Kinecho
Katie is a UX engineer currently working at Kinecho with her former colleagues. Her background started with graphic design, web design, and development for agencies. She moved to UX and product design for the last five years. At a new startup, her day-to-day is ever-changing as they focus on finding product/market fit.
Amara Hulslander
UX Designer, Amazon
I'm currently at Amazon working as a UX designer for retail shopping experiences, specifically for hardlines and consumer electronics customers. I previously worked on the Windows shopping app, Amazon Assistant, email marketing, Amazon Smile, internal brand, Amazon Associates, and more. I also spent time working on a top secret project, which ultimately launched as Amazon Go, the cashier-less grocery store.
At Sphero, I focused on product design interusability and distributed user experiences across multiple devices. I worked on the experiences of Sphero's family of products -- the Star Wars BB-8 app-enabled droid, Star Wars Force Band, Sphero 2.0, Ollie/Darkside, SPRK, and other new emerging projects. I led the user research program across all connected play experiences, generally on a near-$0 budget. My varied responsibilities included human factors design, interactive design, concept testing, and usability optimization.
I also have experience running my own design studio, where I worked as a consultant to a handful of LA-based startups, while pursuing my own startup. When I'm not designing, I enjoy running, reading, traveling, photography, and playing video games.
I currently teach Interactive Design at University of Colorado-Denver and UX Design Bootcamps at General Assembly-Denver.
Interaction Designer,
Google
Lilly is an interaction designer originally from Colombia working at Google. She collaborates with multidisciplinary teams to create inclusive products that enable users to achieve everyday goals while feeling empowered. Before joining Google, Lilly was a Product Designer at niolabs, delivering UX design strategies from user interviews to prototyping and testing for a variety of AI products.
Design System's Manager,
Merrill Corporation
As a Design System Manager, Brandon has been working with Designers, PMs, and engineers to help take ideas from conception to completion.
Scot Przybylski
Director of User Experience and User Insights at Nutrien Ag Solutions

About Our Partner:
DESIGN BETTER. FASTER. TOGETHER. InVision is the world's leading prototyping, collaboration & workflow platform. We help companies of all sizes unlock the power of design-driven product development. That's why teams at Evernote, Adobe, Airbnb, Salesforce, and many more fire up InVision every day. InVision gives teams the freedom to design, review, and user test products—all without a single line of code. With intuitive tools for prototyping, task management, and version control, it's your entire design process, all in one place.