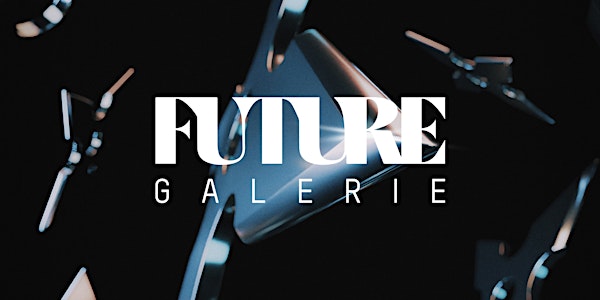 GA: Future Galerie Preview Series
Explore: Physical and Digital Artwork Galleries, Immersive Displays, AR Artwork, Fashion Galleries, Panels, and Live Music Performance
When and where
Location
900 N Michigan Ave Shops (Aster Hall 6th Floor) 900 North Michigan Avenue Aster Hall 6th Floor Chicago, IL 60611
About this event
21+ Event: At Future Galerie's Preview Series at 900 N. Michigan Ave, participants connect with creative community members and explore curated galleries of digital and physical art, large format digital art displays, fashion galleries, live music performances, and an opportunity to engage in discussions and educational programs with pioneers of contemporary art and design.
Featuring:
Physical Art and Fashion Gallery by Brandon Breaux
Large format Digital art by Refik Anadol, Krista Kim & Adrian Stein
Digital and Physical Art Gallery by Art Blocks
Music performances by Soulection (Andre Power and Sasha Marie) and Cold Chillen (Evie the Cool and Freddy Phatz)
Stage Design by Zac Hall
Artist and Educational Panels Hosted by Eric Spivak of New Friendship Tech in Discussion with Zaha Hadid Architects and Many More. Full Panel Lineup to be Released Week of September 19th.
More Artist and Performer Announcements Coming Soon
For more info and full lineup visit: www.futuregalerie.com/events
Event Schedule:
Doors Open for Panels: 1pm
Educational and Artist Panels: 1:30pm - 6pm
Doors Open for Gallery Reception and Performances: 7pm
Gallery Reception and Performances: 7pm -12am
Entry:
To enter you must be on the RSVP list, and then it is first come first serve for all RSVP attendees. So arrive early.
Entry Instructions:
1) Arrive at 900 N Michigan Ave: https://www.shop900.com/
2) Take the elevators to Level 6
3) Head to the East end of the building and go to Aster Hall: https://www.shop900.com/aster-hall/
Parking:
The 900 Self-Park complex features 1,330 parking spaces attached to 900 North Michigan Shops. The parking complex may be entered from Rush Street northbound or from Walton Street westbound. As an amenity to green conscious visitors, 900 North Michigan offers charging stations, which are plug-in hybrid car chargers, located on the 1st Floor of the parking complex.
More Info on Parking: https://www.shop900.com/parking/
Website:
www.futuregalerie.com/events
Check-in here for additional details as they are released.