GA Ear Ringing Rally! - Honk for Healthcare Freedom

Thursday, January 14, 2010 from 5:00 PM to 6:30 PM (EST)
Event Details
AFP GA activists are doing it a little different with a "chorus of horn" to protest government mandated healthcare at overpasses and intersections statewide on Thursday, January 14th. We will be holding street sign rallies at 5PM drive time in cities around the state to encourage motorists to honk if they oppose government mandated healthcare and call their Senator and Representative from their car! Four things to participate.
1) Register if you are willing to organize or take part in a GA group.
2) Make a sign big enough for motorists to read from a distance including the message "Honk For Healthcare Freedom – NO GOVERNMENT HEALTHCARE MANDATE!" and the name and phone number of the Representative and Senator in the district where your rally is being held.
3) Arrange to record your GA Ear Ringing Rally and your "motorist horn vote" on healthcare and post the video on YouTube.
4) Send the link to the video along with a respectful yet firm letter to your district Congressional Representative and Senator while they are home for break before the session resumes on January 20th. The goal is to fill up their voicemail and email with constituent protests before our last chance to defeat universal healthcare passes us by at the upcoming conference session. Make sure to bring your "Hands Off My Healthcare" signs to your event and send pics and video links to joel.foster@afphq.org. We will include them on AFP GA Facebook and upcoming newsletters. 
Targeted Representatives (for this campaign): 
Hank Johnson (4th District) 
David Scott (13th) 
Sanford Bishop (2nd) 
Jim Marshall (8th) 
John Lewis (5th)
Confirmed Rally Locations: 
Pleasantdale Road at I-85 in Deluth(Hank Johnson Dist) 
Delk Rd at I-75 in Marietta(David Scott Dist) 
Lee Street at I-20 in Atlanta(John Lewis Dist) 
Riverside Drive at Spring St in Macon(Jim Marshall Dist)
Organizer
Americans for Prosperity - Georgia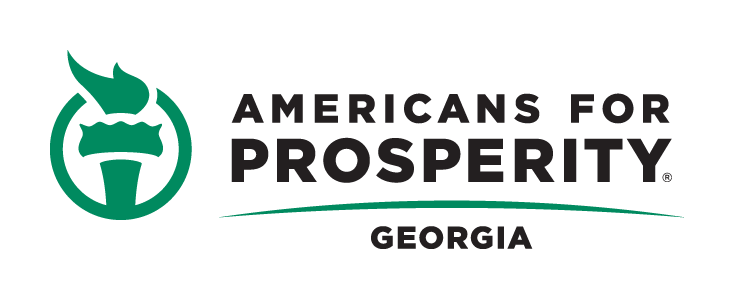 Americans for Prosperity - Georgia (AFP-GA) is committed to educating citizens about economic policy and mobilizing those citizens as advocates in the public policy process. AFP is an organization of grassroots leaders who engage citizens in the name of limited government and free markets on the local, state, and federal levels. AFP grassroots activists advocate for public policies that champion the principles of entrepreneurship and fiscal and regulatory restraint. To that end, AFP supports:
Cutting taxes and government spending in order to halt the encroachment of government in the economic lives of citizens by fighting proposed tax increases and pointing out evidence of waste, fraud, and abuse.

Removing unnecessary barriers to entrepreneurship and opportunity by sparking citizen involvement early in the regulatory process in order to reduce red tape.

Restoring fairness to our judicial system.
Georgia Chapter of AFP
3200 Cobb Galleria Parkway, Suite 245
Atlanta Georgia 30339

Phone: (770) 315-4304
Email: infoGA@afphq.org