G4C invites students to learn how to design and code your own video game with pros from the games industry.
About this Event
CALLING ALL GAME ENTHUSIASTS!
Do you like to play video games? Have you always wondered how to make one from scratch? This game jam event is for YOU!
Games for Change (G4C) invites middle and high school students all across the United States to attend our first National virtual G4C Game Jam! During the jam, you'll get support from professional game designers who will teach you the basics of game design and guide you through the creation process. Whether you're a seasoned game designer or a total newbie, you'll be able to develop your skills and make great games that can make the world a better place!
This jam focuses on the Student Challenge theme of "Resilience Through Games''. Supported by Take This and the Institute of Museum and Library Services, this topic is all about increasing mental wellbeing, self-care, and fostering meaningful connections in this difficult time we're living in. Students will use this game design prompt to inspire their games:
In the midst of COVID-19 and social distancing, it is more important than ever to connect with friends and family, find ways to manage your stress and take good care of yourself. Make a game that addresses one of these issues.
There will be 2 more National virtual G4C Game Jams this year. All middle/high school students in the U.S. are invited to tune in. Each jam explores a different social impact theme and is facilitated by G4C, professional game designers and theme topic experts. Students do NOT need prior experience with game design or computer science to participate.
PLEASE NOTE: Student Release Form must be signed / submitted for each participating student. Forms can be signed by parent, teacher or guardian over the age of 18 years old.
Time Zones
The jam will start @ 1:00 PM Eastern / 12:00 PM Central / 11:00 AM Mountain / 10:00 AM Pacific
Technology Requirements:
Reliable internet connection
Access to a laptop/computer (preferable), Chromebook or Tablet (iPad or Android); devices w/ camera and microphone are best
Getting ready for the jam: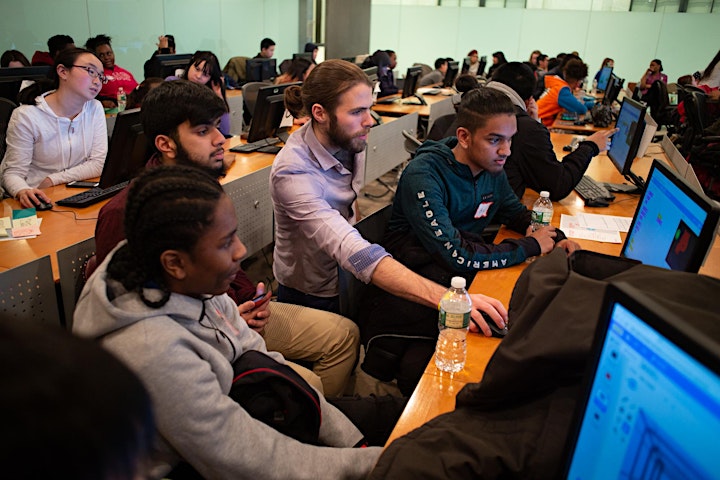 ABOUT THE G4C STUDENT CHALLENGE:
The Games for Change Student Challenge is a national game design program and competition that reaches thousands of public middle and high school students each year. The Challenge inspires students to express themselves by creating original digital games about topics relevant to their lives and communities. In Spring 2021, students can submit their games to G4C's annual game design competition for the chance to win cool prizes, such as games, technology, career-related experience - and a $1,000 Grand Prize Scholarship. Learn more about the competition here.
The 2020-21 program runs in cities across the country (NYC, LA, Atlanta, Detroit and Seattle) as well as nationally through online/virtual opportunities. Now in its 6th year, the program has engaged over 30,000 students, trained nearly 600 educators in game design, and resulted in the creation of 3,000 original student games.
To learn more about the program and future opportunities, visit the G4C Student Challenge website and follow us on social media:
FAQs
Q: How can I contact the event organizer?
A: Please email the G4C team: studentchallenge@gamesforchange.org
Q: What is a G4C Game Jam?
A: Game Jams are half day events during which students hone their game making skills, explore social impact themes and prototype digital games. The events are run by non-profit Games for Change, professional game designers and theme content experts.
Q: Who can attend the event? What does it cost?
A: This event is free and open to all middle and high public school students in the United States.
Q: Do I need a computer for the event?
A: Yes, students need a computer/laptop to participate in the virtual game jams. Tablets and Chromebooks are also acceptable. Not sure if you have the right device? Send us an email: studentchallenge@gamesforchange.org
Q. I have never made a video game before. Can I attend the event?
A. Yes! The event is open to students with different experience levels, including complete newbies!
Q: What platform or programming language will we use to make games?
A: For this game jam, students will learn how to build games using a free block-based programming tool called Scratch. Scratch is a free tool content creation tool that lets you build, explore and share projects with millions of other users worldwide.
NOTE: If you are new to Scratch, please create an account in advance of the event.
Q: I am creating a game for the Challenge competition; can I attend the event to get help with my project?
A: Absolutely! Participants can start a new project or continue working on an existing project during the game jam.
Q: I am a parent or a teacher! Can I participate in this game jam?
A: Game jams are student-facing workshops, specifically intended for middle and high school students. While you are welcome to observe, we leave the jamming and participation to the students!