Description
G2G, or Generation to Generation, is a weekend gathering, not just for students, not just for parents, not just for adults, but for every single person in the Church. G2G will be held locally in area churches on the weekend of April 5-7 and will consist of 3 sessions of family worship and exploring God's design for discipleship through the family, a community-wide service project, family devotions, and more.
The cost of G2G is $20/person or $55/family. Each person or family needs to pay the church they register under directly.
Schedule: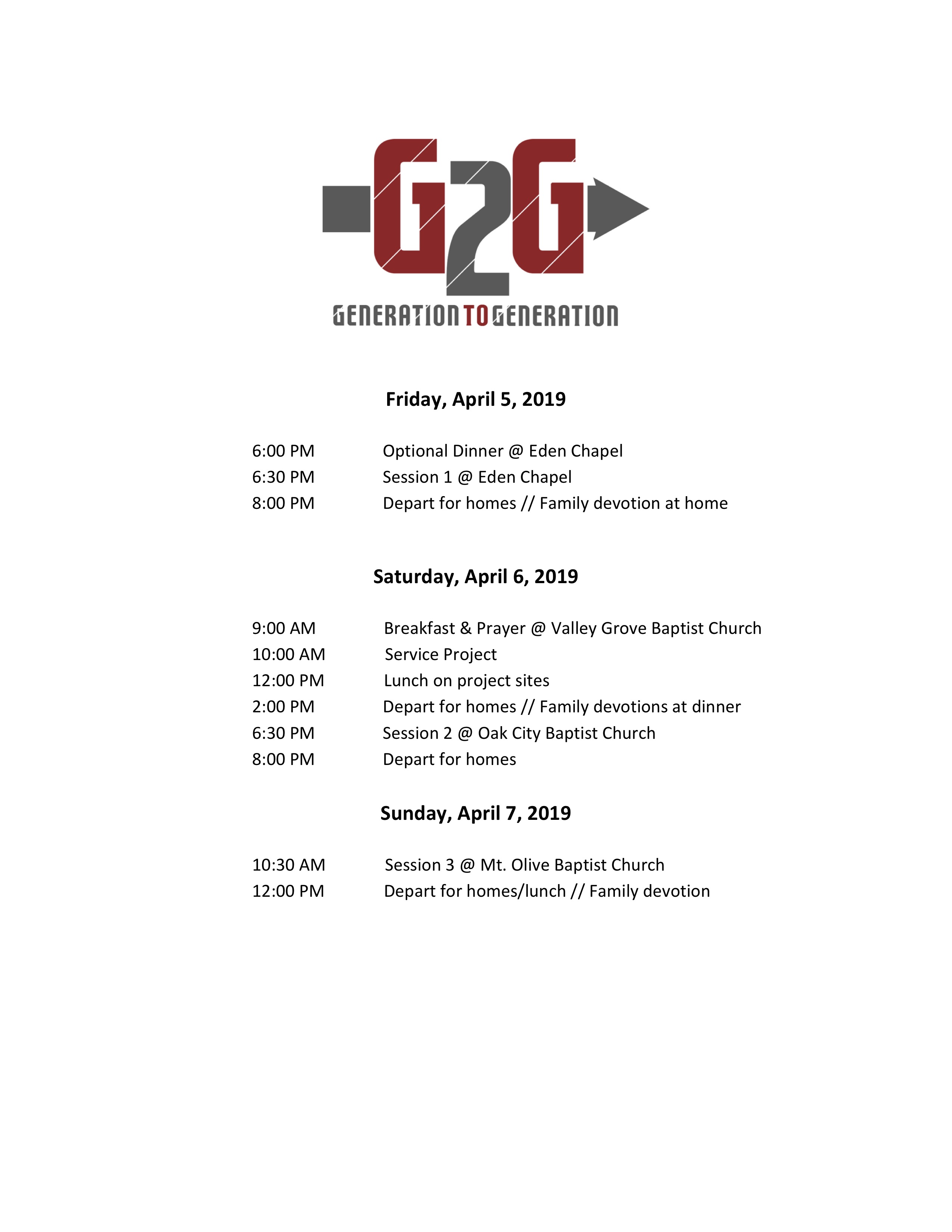 Shirts will no longer be available after March 24!
Do you have more questions?
You can contact any of these men to help you!
Samuel Mitchell, Mt. Olive Baptist Church: (865) 577-5559
Chris Moriarty, Oak City Baptist Church: (865) 256-9517
Jonathan Mitchell, Eden Chapel: (865) 556-1148
Josh Ogle, Valley Grove Baptist Church: (

865) 577-6620