Description
Gyeonggi Center for Creative Economy & Innovation will hold a global startup competition co-hosting G-Startup Worldwide in Seoul at the Creative Economy Expo on Dec 2, 2016. G-Startup Worldwide is a global startup competition held around the world in Seoul, Bangalore, Tel Aviv, Beijing, Tokyo, Jakarta, Sao Paulo, and Silicon Valley to find the most innovative, early stage startups and invest over $1,000,000 in them.
15 high-quality startups selected by Evaluation Committee of more than 20 active investors will pitch leading VC's from Silicon Valley and Korea for a $50,000 investment. The winner will also receive a free trip to Silicon Valley for a global final to pitch some of the world famous VC's for an additional $250,000 investment.
JUDGES AND SPEAKERS: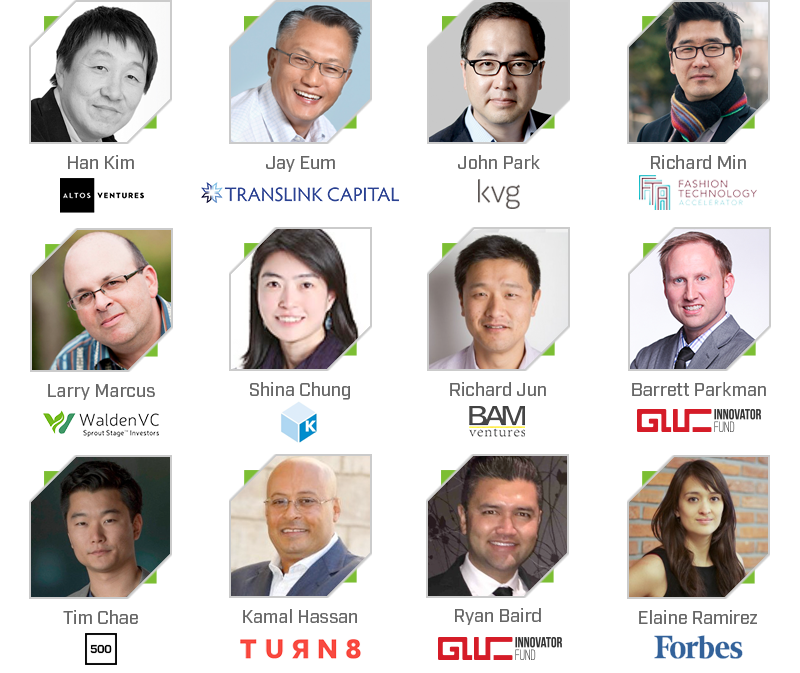 Han Kim, Managing Director, Altos Ventures
Jay Eum, Managing Director, Translink Capital
John Park, CEO, K Venture Group
Shina Chung, Partner, K Cube Ventures
Tim Chae, Partner, 500 Startups
Barrett Parkman, Partner, GWC Innovator Fund
Larry Marcus, Managing Director, Walden Venture Capital
Richard Jun, Managing Partner, BAM Ventures
Kamal Hassan, Managing Director, Turn8
Richard Min, Managing Director, FT Accelerator
Elaine Ramirez, Contributor, Forbes Asia
Ryan Baird, Startup Manager, GWC Innovator Fund


STARTUPS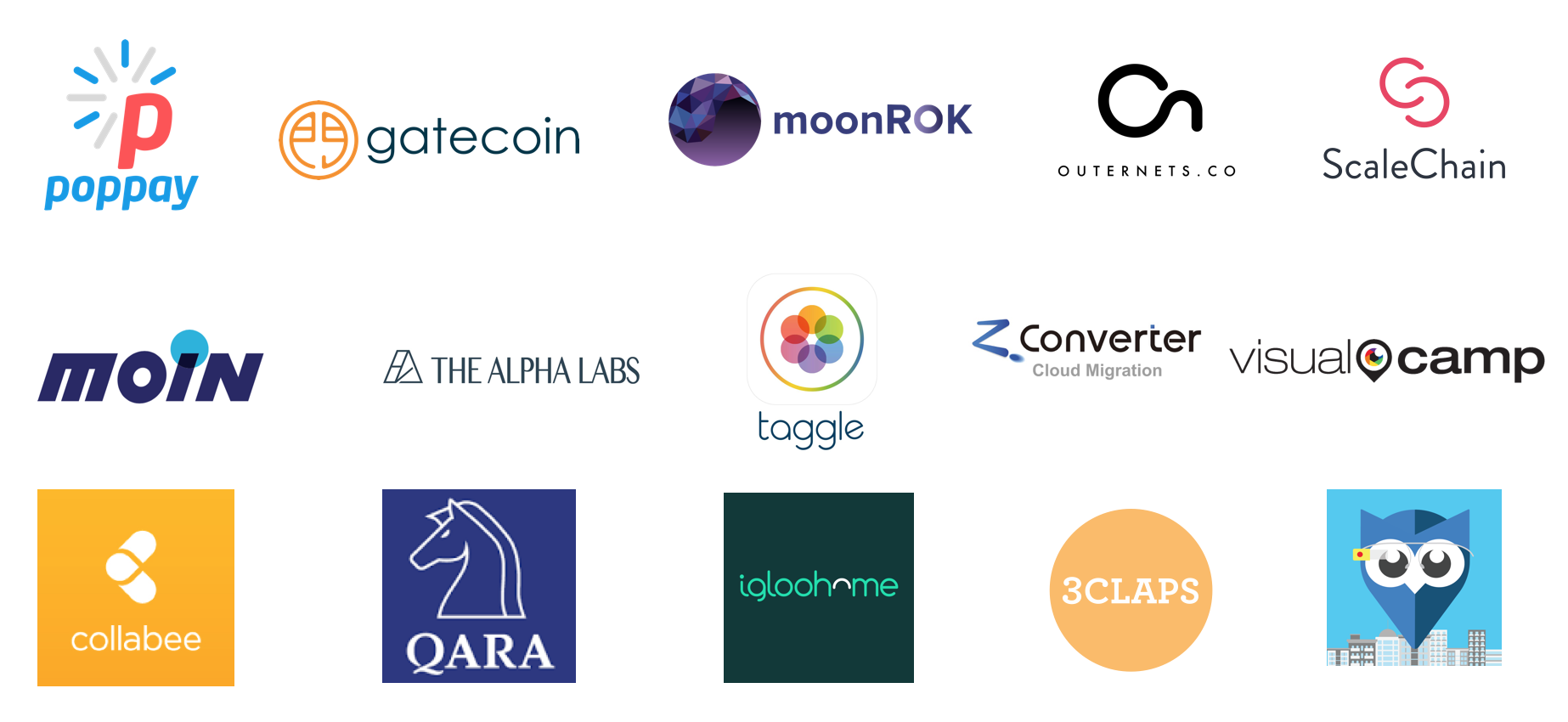 3claps – Girls' special occasion dresses
Collabee – Issue based team collaboration platform
Gatecoin – Gateway to financial markets 2.0
igloohome – Smart home solutions for the Airbnb host
MOIN – Blockchain-based global money transfer service
MoonROK Media – The world's portal to Asian pop
Outernets – Windows into interactive digital displays
PopPay – Get checks on your smartphone and pay at your table
QARA - Online P2P investment platform
Saferway – Personal safety app for real-time video sharing
ScaleChain – Private blockchain for financial companies
Taggle.co – Hashtag-based photo gallery app
The Alpha Labs - AR Smart Glasses that can be used in daily life
VisualCamp – Base camp for eye tracking technology
Zconverter – Make cloud migration simple and easy
AGENDA
12:00 ~ 13:00 Registration and Startup Demo Booth open
13:00 ~ 13:15 Opening and Greeting by the hosting organization (GCCEI, GWC)
13:15 ~ 14:05 Startup Pitching (7 teams in order as listed below)
The Alpha Labs
3claps
Collabee
Gatecoin
igloohome
MOIN
MoonROK Media
14:04 ~ 14:14 Coffee Break
14:14 ~ 15:10 Startup Pitching (8 teams in order as listed below)
Outernets
PopPay
ScaleChain
QARA
Taggle.co
VisualCamp
Zconverter
SaferWay
15:10 ~ 15:30 VC Panel: Tips For Founders Pitching Global VCs - moderated by Elaine Ramirez, Contributor, Forbes Asia.
16:20 ~ 17:10 Top 3 Announcement & Pitching
17:10 ~ 17:30 VC Panel - Cross-Border Investment, Macro Trends & Donald Trump - moderated by Barrett Parkman, Partner, GWC Innovator Fund
17:30 ~ 17:35 Winner Announcement & Ceremony
17:35 ~ 19:00 Networking and Happy Hour