Description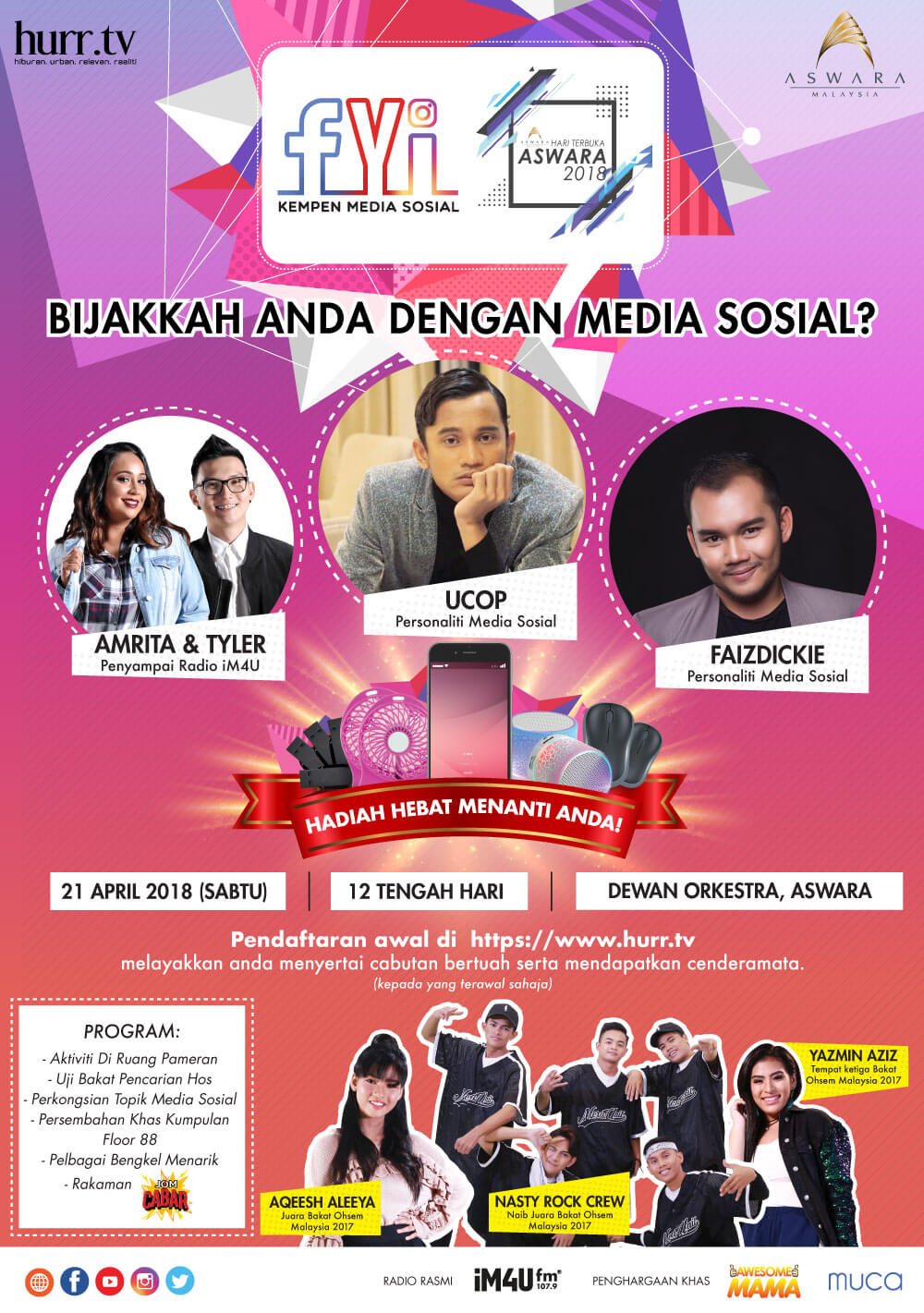 Bangun pagi buka Facebook, nak makan main Instagram, sebelum tidur tengok YouTube. Makan, minum, tidur, media sosial! Tak dapat dinafikan, social media is the main component of modern, fast-paced lifestyle!
Tapi adakah anda gunakan media sosial sebaiknya?
Pernah tak anda fikir penggunaan media sosial perlu diberi tunjuk ajar? Atau ia hanya sekadar medium yang melekakan?
Just F.Y.I, social media is bigger than you think!
Bersama FaizDickie dan Ucop, personaliti media sosial anda, chit-chat tentang all things social media yang anda mungkin tak tahu dan bernilai untuk diketahui! Bijakkah anda dengan media sosial?
Tarikh:
Speaker & Hos:
FaizDickie, Ucop
(Hosts) Amrita & Tyler
Tempat:
Sebuah telefon pintar OPPO F5 akan diberikan kepada seorang pemenang cabutan bertuah*, dan 100x goodie bag SPECIAL F.Y.I Social Media Campaign akan diberikan kepada 100 peserta pertama yang mendaftar!
*Pemenang OPPO F5 akan dipilih melalui cabutan bertuah yang akan diumumkan pada akhir acara rakaman program Jom Cabar di setiap universiti!