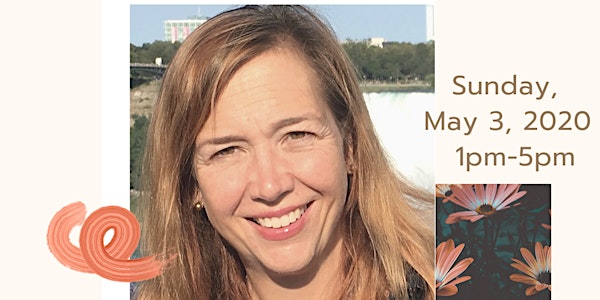 FXS VIRTUAL Workshop with Dr. Jennifer Epstein
When and where
Location
Virtual Workshop via ZOOM CA 90806
Description
We are THRILLED to have Dr. Jennifer Epstein join us VIRTUALLY on Sunday, May 3, 2020 from 1-5pm for a workshop on Fragile X!!!!!!!
If you are not familiar with Dr. Jennifer Epstein she is a licensed clinical psychologist and co-owner of South Shore Psychological Services, LLC, in Hingham, MA, with more than 20 years of experience working with children and families. Dr. Epstein specializes in the treatment of neurodevelopmental disorders including delays in development, autism spectrum disorders and genetic disorders such as Fragile X Syndrome. She has provided numerous lectures on the application of behavioral techniques within school settings. She has also lectured nationally and internationally on the topic of Fragile X Syndrome.
---
This workshop is designed to support the needs of individuals with Fragile X Syndrome and their caregivers. Dr. Epstein's presentations will review toilet training across the life span, demonstrate interventions to manage anxiety and hyperarousal, and provide practice in stress management techniques. Attendees will learn practical strategies and supports designed to improve the quality of life for individuals with FXS and their families by emphasizing identification of feelings and the use of predictable routines, visual supports and calm down strategies to decrease maladaptive behaviors.
Date: May 3, 2020
Time: 1 pm to 5 pm
1:00 to 2:00 An Overview of Toilet Training Strategies for individuals with FXS across the life span
2:00-2:45 Taking Control of Anxiety: What Works and Why?
2:45 – 3:00 Break
3:00 to 3:45 Feelings, routines, visual supports, and calm down strategies
3:45 to 4:30 Helping Caregivers Manage Stress
4:30 to 5:00 Questions
---