Sales Have Ended
Ticket sales have ended
Thank you for registering online. See you on December 14th! ---FWLSC
Sales Have Ended
Ticket sales have ended
Thank you for registering online. See you on December 14th! ---FWLSC
Description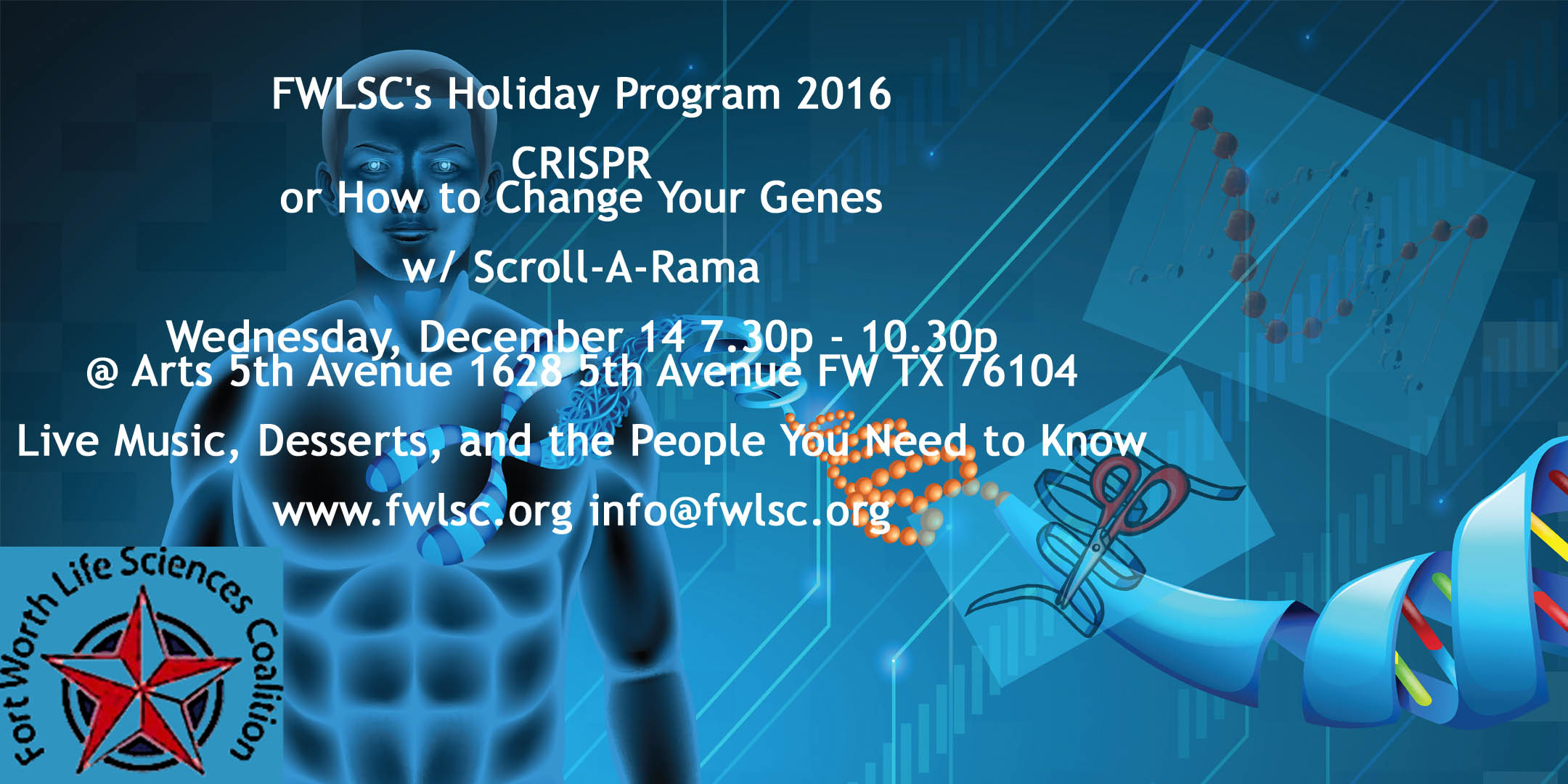 ---
---
CRISPR/Cas9 is a powerful technique which employs naturally occuring sequences in the human genome for modification of gene- and therefore cellular- function. Although this genome editing technology is relatively new, it has almost limitless potential to heal and cure.
A paper in the 12 October 2016 issue of Nature, for example, details the early indications of success in a CRISPR/Cas9 treatment for Sickle Cell disease.
The ability to very closely control a change in the genetic makep of a cell is significant because the more specific the change made in a genome, the less likely an unintended consequence will occur.
SPEAKERS:
Assistant Professor
Department of Pharmaceutical Sciences
University of North Texas Health Science Center
Fort Worth, Texas 76107
Dr. Wang's research incorporates CRISPR/Cas9 with other techniques to investigate and develop novel therapeutics.
&
Partner
Klemchuk LLP
Dallas, TX 75206
Ms. Drake will discuss the ongoing IP issues that affect the innovators and users of the CRISPR techniques.
Scroll-A-Rama .ppt slides due to info@fwlsc.org on Monday December 12, 2016
Music: Guitarist Keith Wingate, Catering: 'Events by Joanna'
Many thanks to our Supporting Organizations. See websites for upcoming events - the Metroplex is hoppin':
Sustaining Sponsors
and
SciConsult, Inc.