Actions and Detail Panel
FWDthink's 2016 Holiday Mixer & Year End Planning Event
Wed, December 14, 2016, 11:30 AM – 2:30 PM EST
Description
Please join us for our 2016 Holiday Mixer and Year End Planning Event, the afternoon will be filled with networking, lunch, and a panel discussion. The discussion will tackle creating a marketing plan for the upcoming year from John Nyce of B3 Solutions, deffered compensation from Nancy Foster of Virginia Asset Management, and Year End Tax Planning from Joye Sistrunk of Premiere Group Services.
Where: The Tower Club, Tyson's Corner
When: December 14th, 11:30AM-2:30PM

Joye Sistrunk is the principal of Premier Group Services Inc.; an 8A, Women Owned Veteran Owned CPA firm. Her firm specializes in helping government contracting companies with their accounting to become or maintain their DCAA compliance. They also specialize in helping review tax laws to provide clients with tax saving strategies. With more than 15 years of accounting experience, Joye has earned a reputation for offering a practical approach to her clients' audit, tax and accounting needs in today's regulated environment. Joye possesses in-depth knowledge of operational audits, best accounting practices, compliance requirements, and business tax issues.

After a 35+ year Federal career, John joined the B3 Solutions firm in December of 2011 as the Director of Federal Services. John was promoted to the Vice President for DOD and Federal Services in July of 2012 and currently is the Vice President for Logistic Services. Under his leadership, the Logistics services operations has been the fasting growing sector within B3.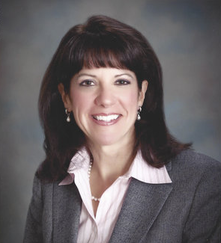 Nancy started her career at Altria and worked there for 11 years became a top salesperson in the frozen foods division. From thereshe created a financial services practice at one of the top providers in the industry. She has received many top awards, including MDRT for the past 12 years, rising to a Court of the Table member. She has been frequently recognized as performing at the top of field. Her educational style and awareness of the unique concerns of women and women business owners has led her to focus her practice where her passion is, women and women business owners. She currently has her practice at Virginia Asset Management one of the premier financial planning firms in the greater Richmond area.
---
Special Thanks to Our Sponsors: Virginia Asset Management, Premier Group Services Inc.,