FWB Records, 'Mo-Wave, & Nark Magazine pres. Ononos & The Tempers @ Chop Suey

Thursday, July 31, 2014 at 9:00 PM

-

Friday, August 1, 2014 at 2:00 AM (PDT)
Event Details
Friends With Benefits Records, 'Mo-Wave, and Nark Magazine present:
We Got Luv Tour & EP
with Ononoes & The Tempers
DJs Two Dudes in Love & Nark
Thu 7/31: Seattle, WA @ Chop Suey 9pm - 2am
Ononos: Electro-punk three-piece Ononos are a spooky and mysterious band/multimedia project, made up of an impossibly tall singer named NoNo Ono, a drummer who can only keep a beat if he's standing upright called Yes, and a mastermind keyboardist who answers only to Why.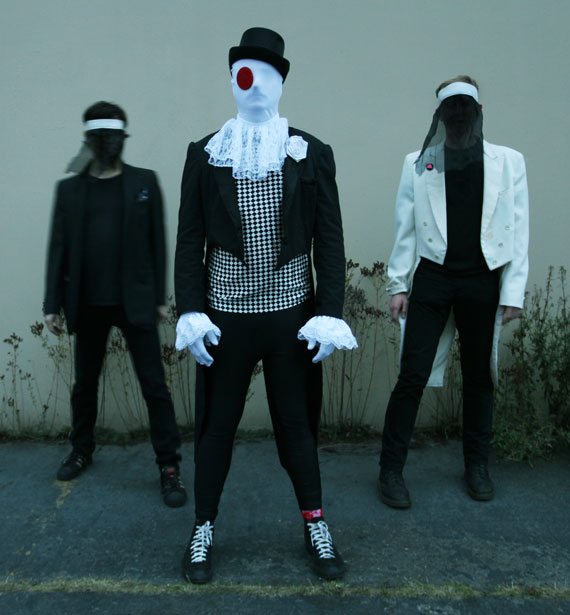 The Tempers: We live in the belly of a great rusty beast and harvest our ideas from the cracks between concrete and forest. We humbly except the disorganized chatter and spew and collect it in our brains nurturing it until it gives us a heart beat a melody and a voice. We let it grow slowly until it busts out with all the conviction of a destitute banchee and takes its place among its brothers and sisters. A perfectly preserved translation of us and the world in which we tangle. A thought preserved in music. A song.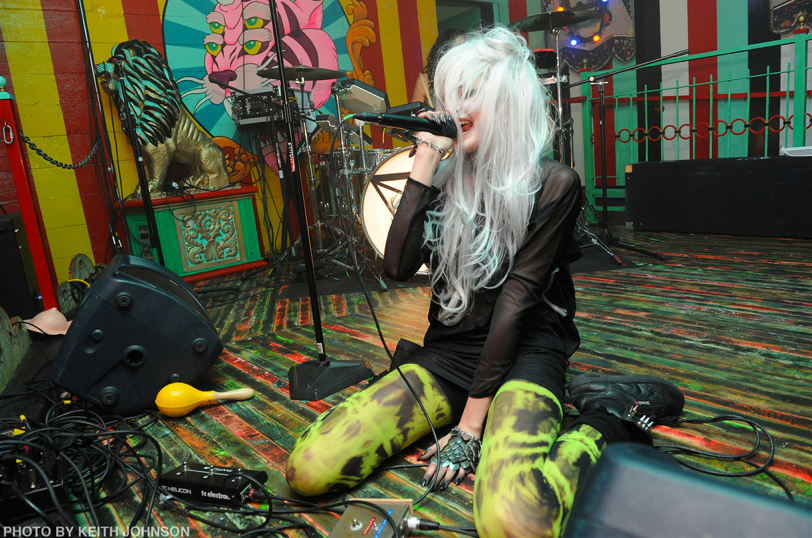 Two Dudes in Love, San Francisco based producer/DJ couple, are supporting Hard Ton on the tour. Mat dos Santos and David Sternesky wield their musical and emotional chemistry in equal measure whether they are producing original songs, remixing another artist, or DJing to an audience of happy dancers. San Francisco Bay Guardian selected Two Dudes in Love for their 2014 'Hot Pink List', the annual Pride-month round up of "the people who have inspired us with their unique approaches to queer life."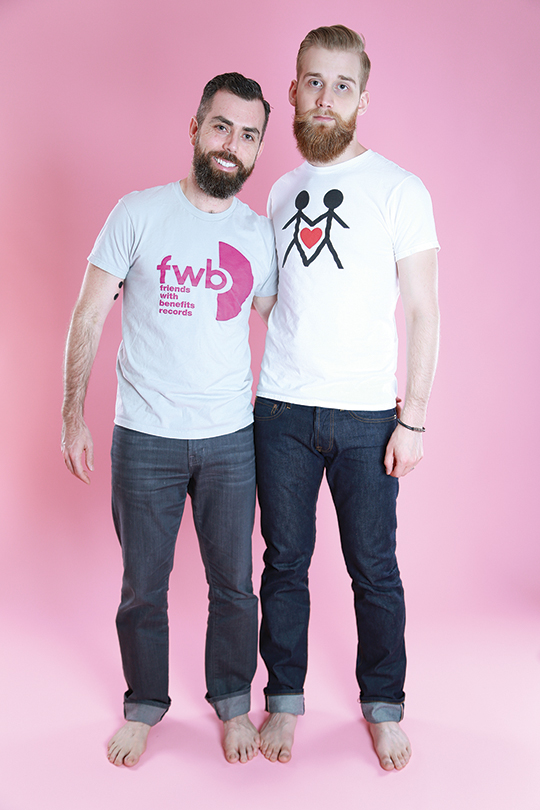 Nark (a.k.a. Kevin Kauer, Editor in Chief of Nark Magazine and Bottom Forty founder) has been exposing himself at parties around the nation, hip to hip with the finest musicians and record selectors around such as Bicep, In Flagranti, Jacques Renault, Tensnake, Honey Soundsystem, Prosumer, Tim Sweeney, Shit Robot, Horse Meat Disco, Moon Boots, Paul Johnson and many more. His constant drive to send a dance floor through space keeps a flowing stream of classic club, techno, acid and post-modern disco at your feet, just waiting to tango.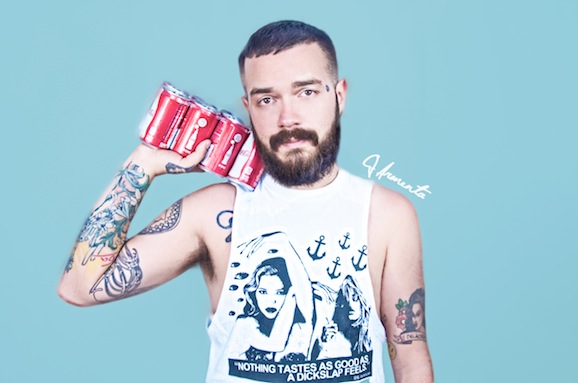 BREAKING NEWS FROM THE WAR ON FUN: Hard Ton Turned Away by U.S. Customs.
After a grueling 8-hour detention in Seattle, the U.S. government successfully stopped the queer XXL disco queen, Hard Ton, from entering the United States on Wednesday, July 30. To say that we are crushed is an understatement. Hard Ton is everything Friends With Benefits Records stands for: beautiful music, fabulous outfits, and the celebration of being your own authentic self. Hard Ton was so excited to play the West Coast – and we will bring them back someday. We promise.
What now? The show must go on. It's what Hard Ton wants us to do.
July 31, 2014 – Seattle: Ononos and The Tempers will be rocking the stage at Chop Suey. Two Dudes in Love and Nark Magazine will bring you groovy beats in the side room. Tickets will be $10 at the door—we've also released more $8 tickets for presale. Come party with us!
We will issue refunds by request to presale ticket holders who no longer wish to attend. 
Follow us to get updates on these and future events:
Facebook - http://www.facebook.com/fwbrecords
Twitter - @fwbrecords
Web - http://www.fwbrecords.com
Order the 12" vinyl We Got Luv EP by Hard Ton
featuring remixes by Matrixxman, Rotciv, and Up Yours (Severino & Hifi Sean)
The 'We Got Luv' EP will soon be relased on a 12" single limited to 300 copies with remixes by Matrixxman (Spectral Sound, Ultramajic, Soo Wavvy), Up Yours (Southern Fried Records, Get Up Recordings), and Rotciv (Unterton). A digital version featuring Hard Ton's "Blame It On The E" and additional remixes by Matrixxman and Two Dudes in Love will be released later in the year. 
Order the We Got Luv EP on 12" vinyl!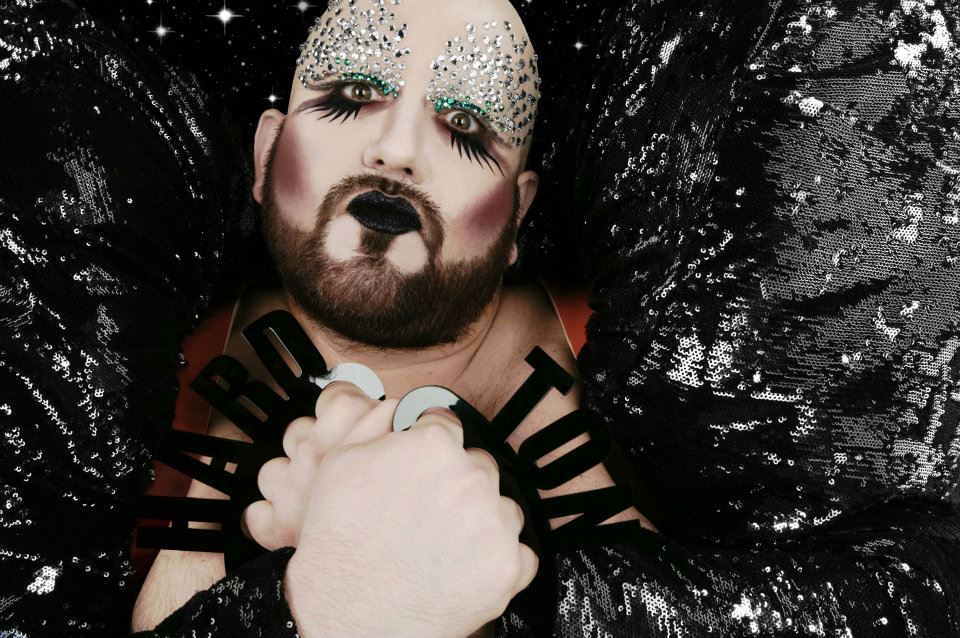 When & Where

Chop Suey
1325 E. Madison St.
Seattle, WA


Thursday, July 31, 2014 at 9:00 PM

-

Friday, August 1, 2014 at 2:00 AM (PDT)
Add to my calendar
Organizer
Friends With Benefits Records
Friends With Benefits Records was founded in 2013 by David Sternesky, Mat dos Santos, and Trevor Sigler. We are based in San Francisco.  
We are all about curating a unique roster of innovative electronic musicians, with a special focus on queer-identified talent.
We're really passionate about independent dance music, and we care about community, creativity, and vision.
The sound of Friends With Benefits includes house, techno, deep house, tech house, minimal, classic house, and more.
FWB Records, 'Mo-Wave, & Nark Magazine pres. Ononos & The Tempers @ Chop Suey