About this Event
FutureX - Ten Pillars of the Token Economy is our one day event, that we open up for public consumption on May 8, 2019 at the new St Regis hotel in Wan Chai, Hong Kong. The premise behind this is to make the token economy more accessible by deconstructing the multifaceted token economy into ten manageable segments.
Event Highlights:
Each of these segments play a crucial role in molding the token economy. During this event we have the opportunity to explore each segment in length to provide the full picture.
FutureX - Ten Pillars of the Token Economy - Powered by Katalis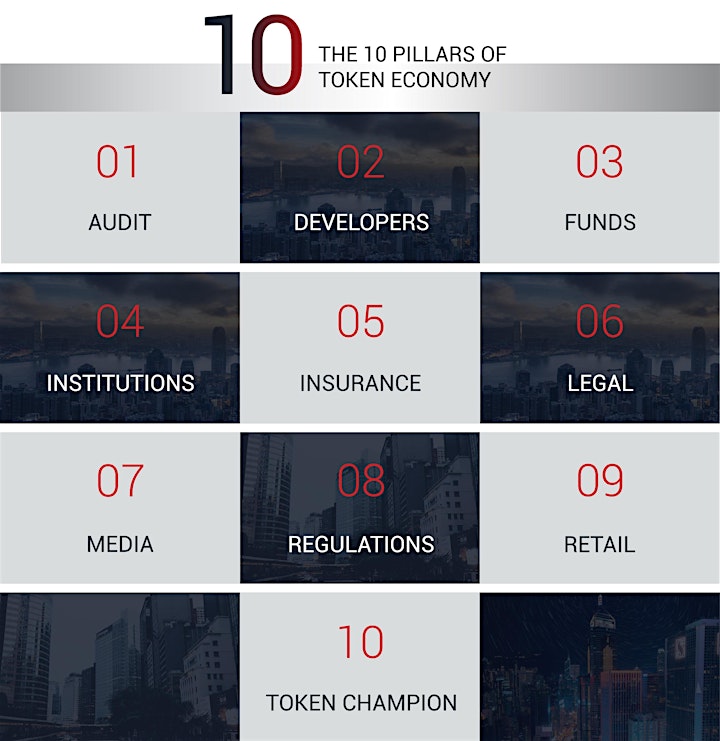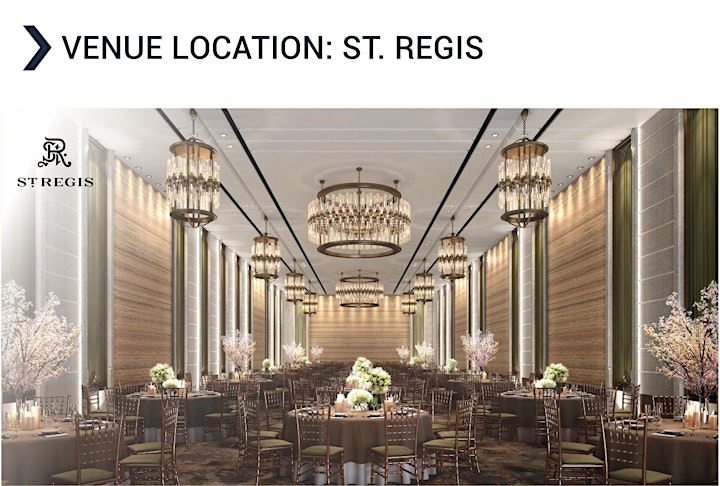 EVENT AGENDA
11.30 | Networking & Registration
12.05 | Opening Keynote
Speaker: Clara Chiu, Head of Fintech Unit & Director of Licensing, SFC
12.15 | Lunch - Buffet lunch will be served
13.30 | Keynote I
The role of insurance in the Token Economy
Speaker: Murray Wood, Head of Financial Specialities, Aon Asia
13.40 | Keynote II
The rise of insured custody in the Token Economy
Speaker: Usman Ahmad, CIO, BC Group
13.50 | Panel I - Overcoming barriers to the Token Economy and emergence of Security Tokens (STOs)
A discussion with experts in regulation, legal and audit as they share their views on the challenges and potential within the industry. With the new emerging trend of security tokens, learn from our experts on how this will impact the token economy as a whole
Speakers:
Urszula McCormack, Partner, King & Wood Mallesons (KWM)
Irene Chu, Head of New Economy, KPMG
Gaven Cheong, Partner, Simmons & Simmons
Charles d'Haussy, Director Strategic Initiatives at ConsenSys, ex Invest HK
Moderator: Benjamin Robertson, Bloomberg
14.20 | Luxury in Crpyto
A chat with HUBLOT and OSL, the two brands behind the world's first luxury timepiece that's purchasable with BTC only.
Speakers:
Loic Biver, General Manager Greater China, HUBLOT
Ryan Rabaglia, Head of Trading, OSL
14.30 | Break
14.40 | Fireside Chat I - From Genesis to Today
What have been the difficulties in real life applications of blockchain, and how have the industry pioneers been trying to overcome them?
Speakers:
Charles Yang, Head Trader, Genesis Block
Hugh Madden, CTO, BC Group
Peter Koo, Partner, National Leader of IT Advisory Services, Deliotte
Emil Chan, CMO City AI Accounting
Moderator: Syed Musheer Ahmed, GM, Fintech Association of HK
15.10 | Fireside Chat II - Security
Digital Assets and Blockchain were designed for a more secure economy, however, recent hacks and losses have suggested otherwise. What is the real solution to a secured Token Economy?
Speakers:
Phil Chen, Decentralized Chief Officer, HTC
Benjamin Soong, Head of Asia Pacific, Ledger
Billy Ho, Sales Director, nChiper
Moderator: Chad Lynch, Head of Security, Horangi
15.40 | Panel II - Convergence: How to enter the space as an institution
Traditional institutions have long hailed blockchain as a fad, with the growth of the industry learn how the convergence of the two spaces will become a permanent part of the economy. How will the emergence of security tokens change the space?
Speakers:
Jehan Wu, Co-founder & Managing Partner, Kinetic Capital
Maggie Ng, Co-founder & CRO, FinEx Asia
Moderator: Lindsay Joo, CNBC
16.10 | Special Session - What's Next for Virtual Banking in Hong Kong
Speakers:
Ken Lo, Founding member, ZhongAn
Deniz Güven, CEO, Standard Chartered Virtual Bank
Moderator: Nisha Gopalan, Bloomberg
16.40 | Closing Remarks
Speaker: Lindsay Joo, CNBC
19.00 | Networking Drinks at Cassio
Address: 2/F, LKF Tower, 33 Wyndham Street, Central, Hong Kong