FutureTalk Summer Series with Trace Smith + Next Glass Happy Hour
When and where
Location
New Relic 111 SW 5th Avenue Suite 2900 Portland, OR 97204
Description
Join us for the second installment of FutureTalks: The Summer Series! Each month we're hosting talks in both San Francisco and Portland, where we'll be examining the code of tomorrow, celebrating the people who make it, and looking ahead to the future of Modern Software. You'll hear from speakers like Jessica McKellar and Eryn O'Neil, meet and mingle with like-minded data nerds, and enjoy tasty treats from local vendors.
This month's talk comes from Trace Smith, Chief Operating Officer at Next Glass. Check out his talk below, and stay tuned for more talks coming to Portland and San Francisco this summer!
How Next Glass Combines Science, Machine Learning, and Augmented Reality to Empower Consumers
Next Glass was founded in 2012 on the premise of using science and software to ensure beer and wine drinkers never taste another bad beverage. Through patent-pending technology, Next Glass is cataloging the taste profiles of tens of thousands of bottles of beer and wine by chemically extracting the "DNA" of each using high-res accurate mass spectrometry to develop the world's only Genome Cellar™. These pure and objective taste profiles (we collect tens of thousands of data points from each bottle of beer and wine) are then coupled with sophisticated machine-learning software and user preference data to create an incredibly accurate recommendation and discovery engine. Next Glass leverages augmented reality functionality to deliver these highly-accurate wine and beer recommendations to users on their mobile devices.
Trace will explain how each of these elements (science, machine learning, and augmented reality) benefit beer and wine consumers and how Next Glass stumbled upon the idea to combine them to do so.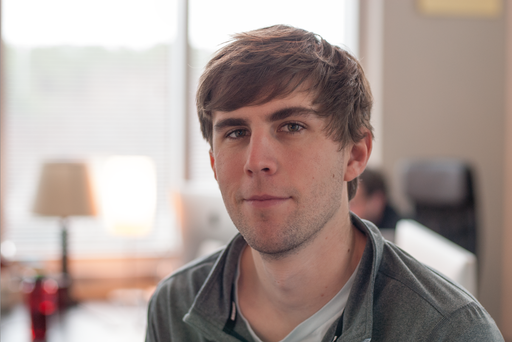 Trace Smith is the Chief Operating Officer at Next Glass. Prior to joining Next Glass, Trace was an Associate with Quad-C Management, a billion-dollar private equity fund specializing in investing in profitable businesses valued between $50 million and $500 million and growing them in partnership with management. During his time at Quad-C, he closed two leveraged recapitalizations, one buy-side transaction, and one dividend recapitalization, in addition to his other responsibilities, which included evaluating potential leveraged buyout transactions and monitoring Quad-C's portfolio companies. Prior to joining Quad-C in 2012, Smith was a Senior Analyst at Fennebresque & Co., where he focused on advisory work in transactions including mergers and acquisitions and private capital raises across multiple industries. Trace graduated summa cum laude with honors in finance from Wake Forest University, where he was inducted into the Phi Beta Kappa. He is also a graduate of Woodberry Forest School, where he was a Noland Fellow.
Doors will open at 5:30p. The food and drinks are provided by Bellagios and New Relic. The presentation will begin right at 6p. Then stick around for a special post-event happy hour! You'll get to taste some Oregon beer and wine ... then be one of the first to demo the Next Glass app live at the event, and receive priority access to the beta later this month!
Upcoming FutureTalks:
› August 20th • Jessica McKellar • SF
› September 8th • Eryn O'Neil • PDX
› September 17th • Ward Cunningham • SF
Then, in October, you can continue your learning at FutureStack14, New Relic's second-annaul tech conference.
› FutureTalks is brought to you by New Relic in collaboration with TAO