Description
FutureSeed – London, 10th January 2020
The Cube, Fairfield Halls, Croydon.
Access: Fully accessible
play, discover, serve
Do you have BIG Dreams for your business?
Early January is the perfect time to think about your next growth sprint. You'll still have that post-chill positivity and a lovely fresh, blank new year to dive into.
This one-day in-person event with me Mel Larsen, Dream Project Coach and Special Guests gives you expert guidance and time to plan a fantastic 2020.
What you'll get:
• a powerful kick-start to a breakthrough year

• exciting new ideas and new content to boost your public profile

• inspiration for making even more of a difference through your business

• prime chill-out time with the fabulous Dream Project community

• a tingly good feeling: all profits from the event will go to Kiva.org who provide crowd-funded micro-finance for solopreneurs and small businesses in places that most need some extra support. What's great about Kiva is that the funds can be re-loaned indefinitely. I'll direct the funds to women in developing countries.
Make time to Play, Discover & Serve
This is a super special and fun day. The time you spend here will be a worthwhile investment in the rest of your year and well beyond. Join now to ensure you've already made time in your diary to:
- Enjoy inner stillness to access your deep dream for the future
- Recognise the unique difference you make to others
- Draw on your natural creativity to know your best next moves
Workshop Sessions include...
• Deep Dreaming - Visioning and dream-boarding on a whole new level
• Inner Answers – new ideas and problem-solving
• New Narratives - creating new content ideas from the heart
...Plus Speakers & Workshop Leaders include: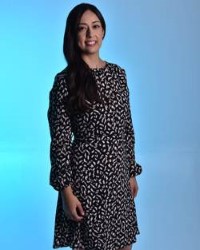 Speaker - 'Building a Movement based on Purpose' - Mahrukh Khwaja graduated as a dentist from King's in 2010 and now practises in Kent. She is currently completing a Diploma in Aesthetic Dentistry and is dually qualified with a BSc in Psychology and accreditation in Mindfulness teaching. Her passion for equality within her profession led her to founding Empowering Women in Dentistry group and to enhance mental wellbeing, founding Mind Ninja, an emotional resilience course on minimising stress and preventing burnout. She is keen to help empower others through giving them tools to live happier and healthier lives.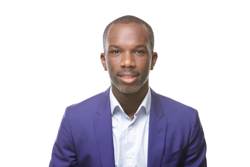 Workshop - The Power of your Business Archetypes - Daniel Brown is a best selling author, business and intuitive life coach. Daniel works with leaders and entrepreneurs to help them accomplish more in life with freedom and ease. Daniel helps his clients access their intuition and clear away the blocks that stop them from achieving further levels of success. In business, relationships and leadership. Daniel is also an archetype intuitive. He helps individuals and businesses understand their personal archetypes and how to use that for personal and business branding as well as more power, influence and alignment. Daniel is the author of the WHSmith best-selling book The Energy Equation: how to be a top performer without burning yourself out and contributing-author of the book series Fit for Purpose Leadership.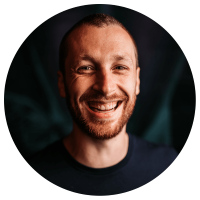 Speaker - Chris Plowman, co-Founder of Floatworks. There are currently two Floatworks venues in London, one in Vauxhall and one in Angel.
Chris is a trained Breathwork Practitioner and a great businessman. He'll be sharing his business journey and how floating is going to change the world. What is floating? Chris describes it thus, 'Floatation therapy is the practice of lying back in one of our world-leading floatation tanks and experiencing a blissful, healing state'.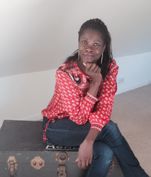 Speaker - Creating Healthy Relationships with ourselves and others - Augustina Tetsola
Join former barrister-turned Coach Augustina Tetsola and discover the powerful role of your heart in your success. In this session, you'll be invited to find a deeper connection to yourself and discover why truly loving yourself gives you a foundation and freedom from which you can create strong sustainable and successful relationships with other people in your life.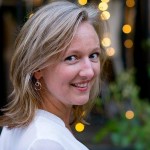 Speaker - Creative Self-Expression - Kate Wolf
Kate Wolf is a catalyst for creative self-expression and businesses that beam with personality. She will talk to us about how you can:
- Share your why and your work in a way that inspires
- Use your story to magnetise clients
- Navigate the line between authenticity and TMI
Kate works exclusively with change-makers, healers, seers, pioneers, sensitive and creative souls – people who are here to make a difference. She does this privately and in workshops and retreats and her Beacons Sisterhood. She brings years of experience as an intuitive energy healer, reiki master, yoga and meditation teacher and creativity expert to clear blocks to healthy self-expression and support clients to speak their truth.


Who this day is for
Freelancers, small business owners, solopreneurs like you who are creative, caring and committed to your business, your clients and a beautiful world.
Get the best out of YOU, get the best out of 2020
Book super early to ensure your place...
"Vision with action can change the world" - Joel A Barker
See you there,
Mel