Event Information
Location
Williamsburg
308 Bedford Avenue
Brooklyn, NY 11249
Refund policy
Refunds up to 7 days before event
Description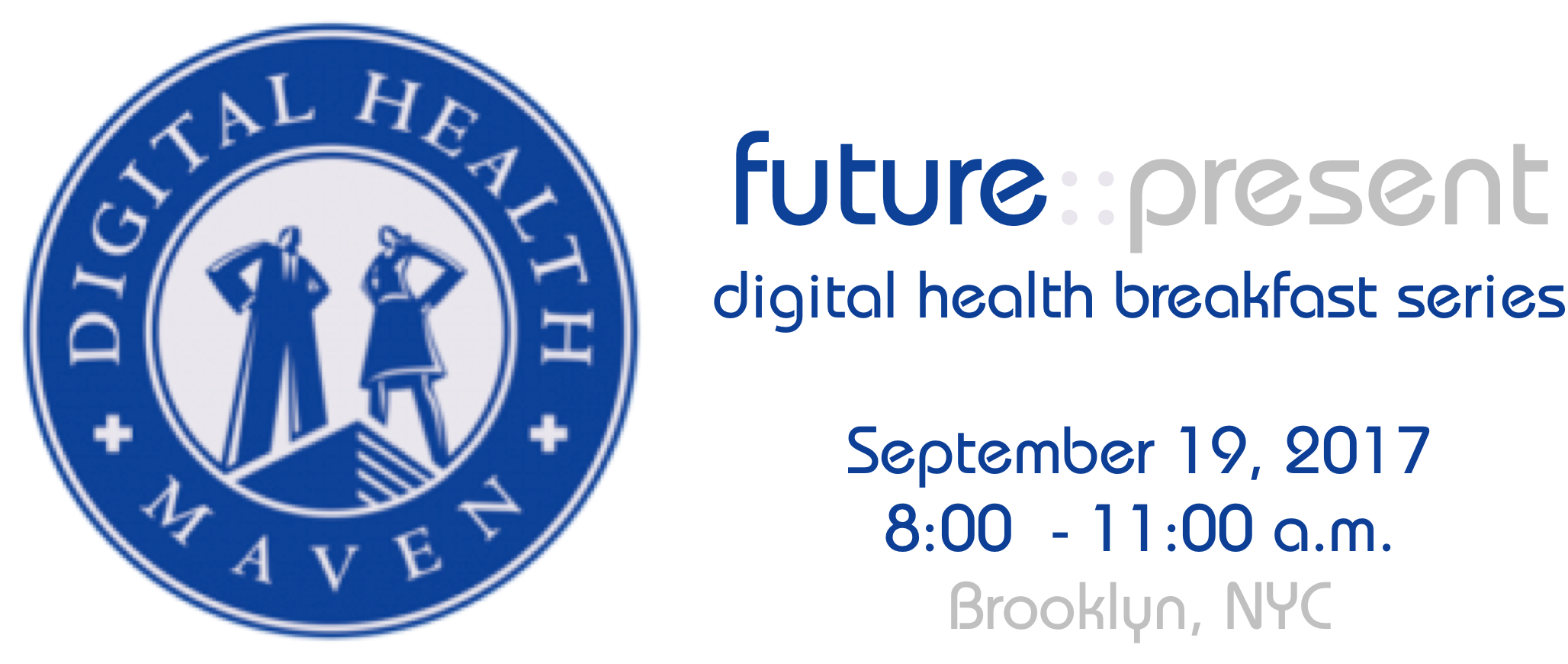 future::present: Feed Your Stomach, Knowledge, Curiosity and Network

Attend the next future::present breakfast event on September 19, 2017 (NYC) to learn the answers to questions like:

Will doctor AI cure depression?
Could virtual reality (VR) replace pain medication?
Can AI take cancer docs' jobs?
Why are health insurers handing out Fitbits and Apple Watches like candy (hint: AI has a lot to do with it)?
Where are investors making their biggest multi-billion dollar bets in AI and VR?
How can you put AI and VR to work in health — today?
Who is your next partner, client or customer (meet them at this event)?


---
Event Overview

In health, there's no argument that the digital future has arrived. But how is it playing out — today?
future::present is a digital health breakfast event series with three goals:

Present the Landscape: Help you understand how health's digital future is being implemented, commercialized and accelerated today. You'll learn the answers to questions like: How is innovation being deployed

globally

? Which organizations are using these tools successfully? What does success — and failure — look like?
Showcase Examples: Startups and established organizations are using bleeding edge digital tools in exciting ways. You'll experience these technologies and engage with innovators first-hand.
Discuss Implementation: Thinking about deploying cutting edge tech? What are the innovation barriers and accelerants you need to understand to succeed? Every event features Q&A packed with practical advice about how to implement the future — right now.

Why Attend?

The first future::present breakfast event (September 19, 2017) will focus on artificial intelligence and virtual reality. You'll learn:
The shape and scope of the virtual reality and artificial intelligence markets. What diseases are these technologies impacting the most? How are they being deployed globaly? Who's investing? Who's using these innovations?

Directly from companies deploying these technologies every day: What's working, what's not? How can you use these technologies to greatest effect?
Putting virtual reality and artificial intelligence to work: Best (and worst) practices, and more.
Event Agenda
Here's an overview of the future::present experience:
8:00 - 9:00 a.m.: Breakfast and Networking
9:00 - 10:00 am.: Market Research Presentation - Artificial Intelligence and Virtual Reality in Health: Themes, Trends, Companies, Investors and More
10:00 - 11:00 a.m.: Implementation Stories, Show & Tell and Q&A (AI for population health and wellness; virtual reality to improve brain health and more.)
Event Curator, Moderator and Presenter: Fard Johnmar, Futurist, Bestselling Author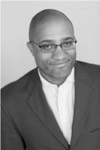 The future::present breakfast event series is led by Fard Johnmar, founder and president of Enspektos, LLC.
Fard is a futurist, bestselling author and researcher focused on delivering market intelligence, strategic insights and research that helps innovators globally understand how to navigate and succeed in the fast-paced digital health market. He is co-author of the global #1 bestseller, ePatient 2015: 15 Surprising Trends Changing Healthcare. During the event he will present insights about AI and VR fueled by DigiHealth Informer, an automated, real-time market research and intelligence platform.

Learn more about Fard's work at www.fardjohnmar.com.
Special Guests
The event will feature innovators from companies using AI and virtual reality in health with providers, employers, consumers and more.

Thomas Tsang, M.D., M.P.H, CEO, Valera Health (Topic: AI)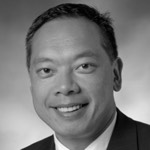 Former Chief Medical Officer of Merck's Health Care Services and Solutions, Thomas is CEO and founder of Valera Health, which combines service delivery with digital technology and machine learning/analytics to provide an end-to-end solution for precision behavioral health care. According to Thomas, "Valera's technology is catalyzing a shift towards a new type of behavioral healthcare – one that is preventive, integrated, and highly personalized." Valera Health is currently being utilized at Montefiore Health System and delivered improvement in anxiety, depression of patients. Learn more about Thomas and Valera Health at https://valerahealth.com.

Ali Seckin, MD, Co-Founder, Innovision, Vice Chair of Pain and Palliative Care Center, Hackensack University Medical Center (Topic: VR)


Ali is co-founder of Innovision, a mixed reality software system that uses virtual reality to aid the placement of spinal instruments during surgery. The platform is being accelerated, tested and implemented at Ohio State University. It is the first use of VR technology for pain-related spinal surgeries.
Ben Barone, Co-Founder, CEO, Coresights (Topic: VR)


Ben is the co-founder and CEO of Coresights, a virtual reality biofeedback company that measures and reduces stress through evidence-based training. Ben received his Master's degree in Sport and Performance Psychology from the University of Denver and is Board Certified in Biofeedback. Ben has spent the past five years working with Olympic athletes, Brain Surgeons, and clinical health populations on using biofeedback to improve health and wellness by enhancing mind-body awareness and control. Learn more about Coresights at http://www.coresights.com.

About the Digital Health Maven Project
future::present is part of the Digital Health Maven Project, a global initiative that delivers research, education, events, training and more to help executives, entrepreneurs, medical professionals and others innovate in health successfully using digital tools and technologies. More than 35,000 leaders globally have benefited from the Project's free and premium outputs since 2014. Learn more about the project at http://digitalhealthmaven.com.
FAQs
Who should attend?
future::present events are for anyone interested in understanding how bleeding edge technologies (like AI and virtual reality) are being adopted, commercialized, implemented and integrated globally. Based on past experience, we expect a mix of health executives, innovators, entrepeneurs and others to attend.

What are my transportation/parking options for getting to and from the event?
The event space is accessible via public transportation (3 stops from Union Square). As for parking, street and garages are available.

What about refunds?
You can receive a full refund for your ticket up to 7 days prior to the event.

How can I contact the organizer with any questions?
Please send an email to insights@digitalhealthmaven.com.

Date and time
Location
Williamsburg
308 Bedford Avenue
Brooklyn, NY 11249
Refund policy
Refunds up to 7 days before event