Future trends and marketing blends: How tech innovations transform the way we do business

Wednesday, April 25, 2012 from 5:30 PM to 8:00 PM (PDT)
Event Details
Future trends and marketing blends: How tech innovations transform the way we do business
The Marketing Association is gathering the best and brightest thinkers in the field to discuss trends in marketing; how innovation in social and e-commerce will impact the way companies do business. We will learn from five panelists: Michael Crosson, Connie Kwan, Adam Kleinberg, Hisham Dahud, and Sherilynn Macale who are visionary leaders deeply involved in marketing. Followed by a networking session accompanied by wine and appetizers.
Some of the topics we will be covering are:
* Mobile
* Social
* Branded Content
* Gamification
* Product as the marketing – Brand is the experience
* Sustainability as part of company mission/message

We'll meet at San Francisco State University's Downtown Campus to network, learn about marketing, and have fun!
Address: 835 Market Street, 5th floor Room 553, San Francisco, CA 94103.

5:30-6:00- Registration
6:00-7:15- Introductions, panel questions and Q&A
7:15-8:00- Networking

Meet our panelists: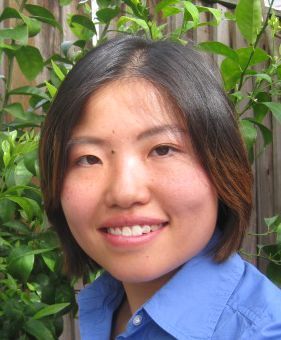 Connie Kwan is a social entrepreneur and Founder of RealMealz.com. With RealMealz.com, Kwan is positively changing what and how Americans eat through Eat Well Challenges and Cook Dinner, Earn Reward programs. She writes about triple-bottom-line business at TriplePundit, and has product management and marketing experience from Sourcemap.com, SunPower Corporation and Cypress Semiconductor.  She holds a Bachelor in Computer Engineering and an MBA in Sustainable Management. Follow her on Twitter @RealMealz and @conniemkwan. 


Michael Crosson is a successful entrepreneur with a distinguished background in Internet advertising, website development and social media marketing. He has participated in the launch of  many websites, including Inc.com, Rolls-Royce's first website, British Airways, Mapquest and others. He is currently the publisher of SocialMediopolis.com, a private community for social media marketers, as well as the founder and moderator of the largest social media group on LinkedIn, with over 75,000 members. He also consults and counts Technorati, Blinkx, MediaZone and SocialTwist as clients.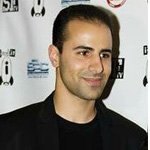 Hisham Dahud is an independent music business professional at the forefront of the music technology and digital marketing space, and carries a uniquely wide perspective on today's music industry. As an analyst for Hypebot.com - a leading music industry news & technology publication - Hisham educates and informs fellow industry professionals on emerging trends and newsworthy topics within the industry, and provides readers with regular digital marketing commentary and advice. Hisham doesn't just write about digital marketing, he is knee deep in the implementation of it. In addition to his journalism, he is the Project Manager and head of Business Development for Fame House, LLC - an artist and labels services company specializing in Digital Strategy, Marketing, and Management whose client roster includes DJ Shadow, Pretty Lights, Josh Wink and many more.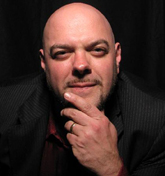 Adam is CEO and a founding partner of San Francisco-based Traction, a creative agency with a digital core. In 2001, Traction was born in the spare bedroom of Adam's apartment. Since then, Traction has had the good fortune to provide innovative marketing solutions to some of the world's greatest brands including AAA, Adobe, Alibaba.com, Bank of America, Bonny Doon Vineyards, CamelBak, Clos du Bois, Intel, Intuit, Robert Half International, Salesforce.com, SAP, Shutterfly, Virgin Mobile, Walmart.com and Web 2.0 Expo. The agency was named the #1 interactive agency in the United States for 2009 by BtoB Magazine—and was the runner up for that award in 2010 and 2011. Adam also writes for Mashable, Huffington Post, iMediaConnection and was featured in the first-ever issue of ad:tech's Marketing Masters series. He is one of fifteen agency professionals to have been named to BtoB Magazine's "Who's Who in BtoB."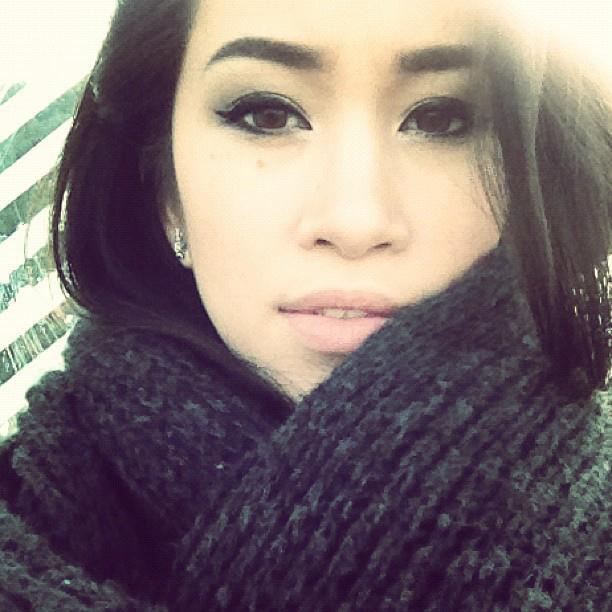 Sherilynn "HeyCheri" Macale is the Social Media Strategist for Identified.com, and is perhaps best known for her 10+ year background in lifestyle blogging, and for her previous role with The Next Web as its Lead Social Media News Editor. Sherilynn has years of background experience in community management both professionally and personally, as well as a current presence in both the tech, gaming and beauty/style blogging community, which demonstrates that she has the connections and chops to make her a credible source for related news, op/ed or on-camera correspondence. To get in touch, you can follow her on Twitter, Facebook, and Google+, or shoot her an email at cheri@identified.com.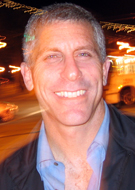 Neil Cohen, Moderator. Neil Cohen has been creating, building and managing brands for established global companies like Sega, Hilton, Arby's and McDonalds, and for entrepreneurial companies like adauction and campsix, for more than 30 years. For the past 10 years, Neil has been the principal of Cohen & Company, a San Francisco-based brand/marketing strategy consulting firm that has done work for Yahoo!, Blue Shield, Pyramid Brewing, Friendster, San Francisco State University, SFO and more than 80 startups.
About the Event
This event is presented by the Marketing Association at San Francisco State University, a student led organization sponsored by the Marketing Department. Event proceeds benefit the 2012 Marketing Graduation.
For more information please contact us at sfsuma@gmail.com
www.sfsuma.org.
Attendee List
Sort by:

Date

|

First Name

|

Last Name
When & Where

San Francisco State University Downtown Campus
835 Market Street, 5th Floor, Room 553
San Francisco, CA 94103


Wednesday, April 25, 2012 from 5:30 PM to 8:00 PM (PDT)
Add to my calendar