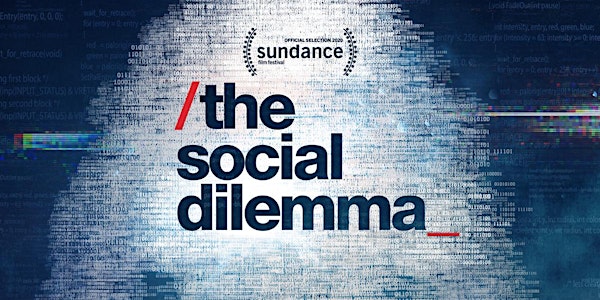 Future Salon - POW! "Social Dilemma" Watch & Discuss Party
Please join us this Wednesday, September 6th 2020 at 6pm for a watch & discuss party of the Social Dilemma film!
About this event
The Social Dilemma documentary/social drama was part of this year's official Sundance selection:
In the last 6 months, technology has become a lifeline for so many of us to stay connected. However, the same technology platforms that connect us also control us.
The new Netflix documentary, The Social Dilemma, offers us a glimpse into how a small number of designers in Silicon Valley are quietly reprogramming civilization.
The Social Dilemma sounds the alarm on surveillance capitalism in hopes of preserving the very fabric of our society before it's too late.
Let's watch it together and discuss afterward what we can to improve the situation.
Connect via Google Meet at 6pm with the goal to start the movie no later than 6:15pm using Netflix Party. [Unfortunately, you need to have a Netflix subscription to join a Netflix party.] The movie is 1h33m long, which gives us ample opportunity for in depth discussion afterward. 
We have started a Social Dilemma Resources Document where we collect resources for further inquiry or links to organizations that are tackling the problem that the movie addresses.
Can't wait to see you all there this Wednesday 9th of September 6pm PST.