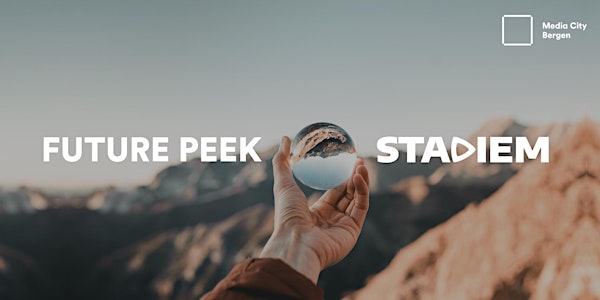 Future Peek - STADIEM 4
Meet some of Europe's most exciting scaleups with ingenious solutions for the media industry!
About this event
Once a week for four weeks we are offering you a peek into the future. Tune in to hear some of the greatest European scaleups pitch their innovative solutions for next-generation media. You'll get a glimpse into the future of the media landscape with applications in the areas of monetization, content creation & distribution, archiving, content verification, data, and synthetic media, to mention some. Maybe you'll even find your next collaboration here?
In the fourth and final session you'll meet these forward-thinking companies:
The scaleups presenting at Future Peek are all selected for the Match phase of the STADIEM (Startup Driven Innovation in European Media) program. A piloting and acceleration program, that brings together startups, scaleups, investors, and media organizations to foster the development of Next Generation Media solutions.
STADIEM project is funded by the EU's Horizon 2020 program.