About this Event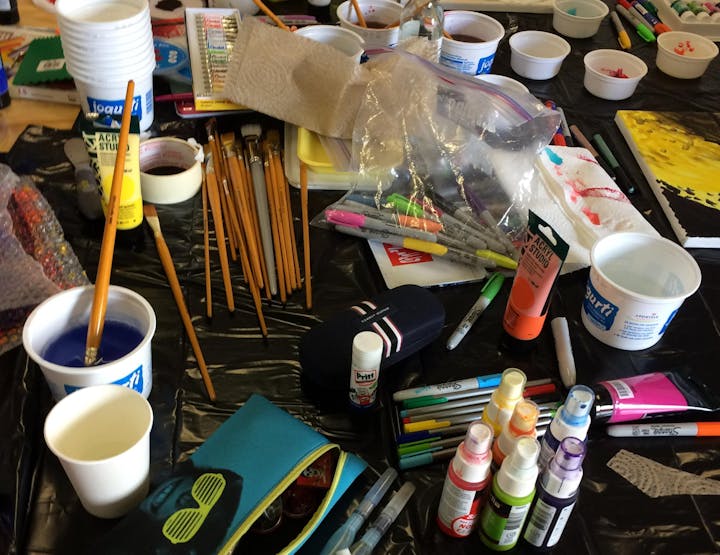 You are probably someone who believes that we fundamentally need to change our approach to life and work if we want there to be life beyond the next 11 years. And yet, what is the best approach? There's so much misinformation and conflicting data that it is not easy to navigate a path, but few now deny the impact climate change is having on our planet.Maybe you are a leader in an organisation or perhaps you run your own business as a coach or consultant. However you define yourself, you have one thing in common with us and that is you love exploring such complex issues in a creative way.
Where you are already a leader:
You have made changes to the way that you live your life, for example by reducing meat consumption either by becoming flexitarian, vegetarian or vegan.
You may well have made other decisions like choosing to live in a city where you can walk, cycle, or use public transport instead of driving a car.
However, many of these choices open up a whole new minefield – if you use a cotton bag instead of plastic bags to what extent was pollution caused in the making of the cotton bag?
So often in business, the focus is on profitability and raising brand awareness so whether you are a solopreneur or in big business what happens is that opportunities for connection are missed in the pursuit for goals that are perceived to be bigger and shinier.It feels so complex an issue that it is hard to even think about what it means in terms of enabling business to be a force for good. Or is it?
How this will be different:
Sustainable leadership requires us to think about how to balance the urge to take action versus the need to reflect. It is also an opportunity to make connections with like-minded individuals and find innovative ways to stand in the future.
The way Kate and Stephanie work is different from other big conversations you may have been part of because whilst their work sits in a framework of systems work that enables us to live in wholeness and be in flow with what is, they are also disrupters. They bring in aspects of all the different ways they have worked from appreciative inquiry to open space with something new. Their creative focus allows participants to much easily step out of the head space and enter into the vulnerable area occupied by intuition. This is possible in large part because between them they have held space for over 1000 leaders from all walks of life over the last seven years. Both of them have come from a corporate background – PwC & HP – into a new landscape to create a safe space where compassion is the main currency.
Next steps:
In the spirit of Charles Eisenstein's work which is all about creating the most beautiful world our hearts know is possible, we are adopting the gift economy approach for this workshop. Before you feel into your heart and see what value you place on it, it is important that we are honest with you and say that we have needs too.
We decided, from the heart, to set the minimum contribution at £100. Yes it is Pay From the Heart, and it has to agree with our heart and our business needs as well as your own, and our hearts just didn't feel good at lower than £100 per delegate because that would mean we would be running the event at a loss. That's not good business sense!
For long term sustainability in revenue terms, it would help if each delegate contributed at least £200. That would cover the administrative overheads for this workshop not least one facilitator's flight from Berlin.
Food and shelter: If you live in an economy, or are simply in a financial situation, where spending £100 might mean you can't afford food or keeping a roof over your head, you are invited with an open heart to choose an amount lower than our minimum. If this is your situation, we're serious about welcoming you.
Otherwise we ask you to pay at least our minimum of £100, we invite you to pay our edge-of-sustainable cost of £200, and welcome you to consider paying more if you can, as it balances those who cannot.
Please note that a light sandwich lunch will be included and when you have registered we will be in touch to find out if you have any special dietary requirements. All of this is possible thanks to generous sponsorship from Herman Miller.