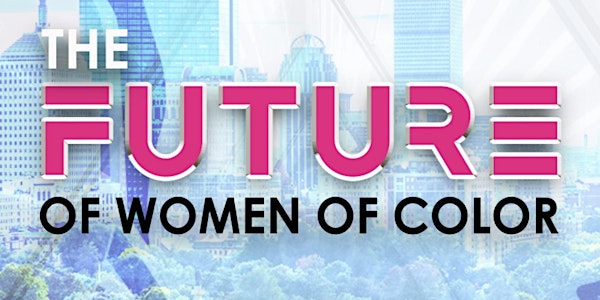 Future Of WOC Series PART II by Maven Women's Conference - "MONEY MATTERS"
We invite you to join us virtually for The Future of Women of Color Part II: "Money Matters: Closing the Pay and Wealth Gap of WOC"
About this event
Join Us for Part II of the Future of Women of Color Series on Thursday, April 28 @12pm EST (Virtual)
Session Title: Money Matters: Closing the Pay and Wealth Gap of Women of Color
Event Description: Whether it is Pay Inequity in the Workplace or Barriers to Capital for WOC Entrepreneurs, it is a fact that Black, Indigenous, Latinx and other women of color, are disproportionately impacted by the gender wealth gap and are economically marginalized. The COVID-19 recession or "shecession", has deepened and exacerbated pay inequality by gender and race, which will have lasting impacts.
This session will explore the wealth gap that continues to perpetuate inequalities. We will also discuss the essential tools and solutions that are necessary to tackle this issue in all its forms. Addressing this concern is not only important for the financial well-being of women, but an essential step in rebuilding our economy and must be a focal point in recovery efforts in the present and future.
*A link to join this live conversation will be provided to registered attendees
This is an event you don't want to miss! Join the conversation. #MavenWomensConference
There is no fee to attend, however; REGISTRATION IS REQUIRED .
Moderator: Monet Ewing of State Street
Panelists: Sasha Ewing (Wellington Management), Jenny Geffrard (Surplus Financial) and Rosario Ubiera- Minaya (Amplify Latinx)
About
In its 10th year, the Maven Women's Conference draws professional women who are eager to connect, strategize, build community, learn and inspire. We are excited to host our 10th Year Women's Conference with a series of events throughout 2022.
If your organization would like to become a Sponsor or if you have any questions, please send an email to info@amavensworld.com. Website: MavenWomensConference.com
*April is Financial Literacy Month