Description
Both the content and the approach of this "Future of Tech" event will be revolutionary. The 21st-century world around us is constantly changing, and technology is the catalyst for that change. Each of the speakers will be discussing the following (specific to their industry):
Worst case dystopian view of tech's impact on the future.
How to mitigate this risk and be a part of the solution.
Best case utopian view of tech's impact on the future.
How to focus on this possibility and create that reality.
Our discovery, invention, and application of technology are impacting the future both positively and negatively. At this event, eight world-class entrepreneurs will have ten minutes each to discuss how innovation in their respective areas of expertise is on track to fundamentally change the world.
We hope you can join us for the agenda below::
NOTE: Media team running the event will be streaming live on Facebook, YouTube*. The live streaming emcees (Justis Earle & Louis Wendorff ) will be interviewing event attendees as well as interacting with the digital audience in real time. By registering for this event, you understand this permission signifies that audio, photographic and/or video recordings of you may be electronically displayed via the Internet.
Event Moderator: Ian Utile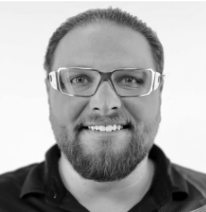 Partner / Investor @ Kukui, 100XR, Modarri, HANSNAP
Inspired vision and strategic risk lead to uncommon success. One of the companies that Ian co-founded (Kukui Corporation) is a great example of this because their revenue has grown every quarter for the last six years, while maintaining profitability, in order to thrive without investors. The Inc. 500 list recently ranked Kukui as the #1 fastest growing private company in San Jose (#76 in the US). Ian's ancestors have raised their families in the San Francisco Bay Area since his forefather, Lieutenant Moraga, founded San Jose in 1777. This heritage motivates Ian to create a legacy. His favorite quote is from Abraham Lincoln, "The best way to predict your future is to create it."
Musical Guest and Live Streaming Co-Host: Louisa Wendorff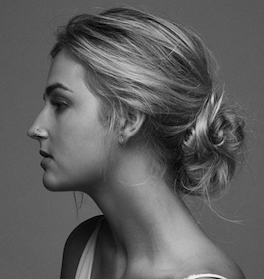 Future of Education Dr. Michael Clifford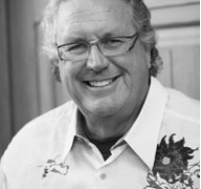 Catalyst of WozU, BethelTech, Bridgepoint, GCU, and JWMI.
Michael K. Clifford has been an entrepreneur since his first paper route at age 13 and believes one's failures are more valuable than success. As a "Venture Catalyst", Dr. Clifford works with successful CEO's who want to buy operating companies, families who desire to invest alongside high-quality private equity firms, business owners who want to sell their businesses or inject growth capital, regionally accredited higher education leaders that desire to expand access plus get surplus cash-flow, and charities desirous of monetization strategies/relationships to augment donations. Michael created two companies that were back-to-back IPOs in Higher Education (LOPE & BPI), the best performing IPO's in 2008/9 respectively.
Future of IP / Law: Laura Slezinger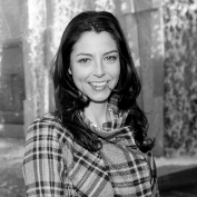 IP Attorney and Founding Partner at Venture Gained Legal
Laura Slezinger has a passion for the intersection of law, technology, and the creative, entrepreneurial spirit. As an advertising, intellectual property, and internet law attorney, she has counseled dynamic and growing companies on a wide range of intellectual property and internet related issues, including branding and trademark strategy, social media, licensing & development, marketing & advertising, and a range of transactional corporate needs. •Laura regularly embeds within startup and tech companies as in-house counsel to provide cross-functional, marketing & advertising legal support, including supporting the product development, operations, engineering, and marketing teams. Laura advises operations, product and engineering teams throughout the product development lifecycle, from initial idea to launch, on a broad range of compliance issues including cutting edge and first impression legal issues.
Future of Creativity: Noah Elias
Leveraging the power of creativity and story to bring hope to the world, serial entrepreneur, Noah Elias began his business at 16 years old selling art door to door. He grew his art publishing brand to working with such brands as MTV, Universal Pictures, Costco, and Disney. Art Business News Magazine ranked Noah as one of the top 25 Artists in the world. He is the founder of Noah Studios, a creative agency that was recently voted Top 10 under 10 by Microsoft® Business. Noah lives in Southern California with his wife and two children and is passionate about mentoring the next generation to discover their calling.
Future of Mobility: Robert Bigler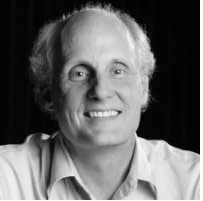 Inventor of Hoverboard and Smart Motor
Robert Bigler is a Serial Entrepreneur with a passion for automation and electric vehicles. After graduating from SJSU, Robert co-founded Animatics Corporation. He invented, patented and commercialized the industry's first fully integrated servo systems called the "SmartMotor". Animatics grew to the point of having offices in Japan, California, NY, the UK, and Germany. With more than 130 worldwide distributors they sold their components into thousands of demanding applications, from undersea robots to experiments in the Space Station. After growing his first company to be a global force among multi-billion-dollar competitors, Robert sold it and created an incubator with headquarters in Mountain View, CA (the same city Robert was born in). Robert's team is completely focused on building a revolutionary mobility device called the Hoverboard.
Future of AI / Marketing: Liza Wood Nebel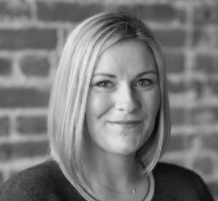 Partner, COO www.blackbelt.ai
Liza is a marketing innovator who harnessed her 15 years of digital marketing expertise to co-found Blackbelt in 2015. Liza's passion is solving major brand problems using innovative and data-driven marketing for both disruptive and disrupted companies. Liza has been instrumental in driving revenue and company growth, securing strategic partnerships and is a published thought leader in the marketing innovation space. Over the course of her career, Liza has worked alongside leading companies, such as Time Warner, AT&T, Visa, IBM, Barclays, American Express and Chevron.
Future of People: Justin Dillon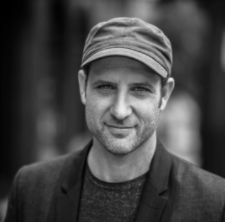 Founder of MIAFW and Slavery Footprint.
A recording artist turned filmmaker, nonprofit founder tackling modern-day slavery, and CEO helping change the paradigm for responsible trade in the global economy, Justin Dillion is a solutionist who has proven that everyday people with a dream and the resolve to see it through can be remarkable change agents in the world. He is the Founder and CEO of Made in a Free World, one of the most influential nonprofits fighting slavery, and to build award-winning platforms that have been widely recognized as disrupters to the $XXB business of human trafficking. Justin has served as an advisor on issues of social justice to the United Nations, the U.S. State Department the White House, the Fortune 500 and more. Justin's inspiring approach to ushering sustained change has led him to the world's most influential venues, boardrooms, and academic institutions. He is also the author of A Selfish Plan to Change the World.
Future of Funding: Zane Tarence
Partner and Managing Director, Founders Advisors
Zane is an experienced investment banker, entrepreneur and recognized expert on the growth and monetization of digital media, internet technology, and software companies. Over the past 20 years, Zane has led and completed more than 87 technology deals, including facilitating the sale of some of the largest lead generation internet businesses in the United States. Before joining Founders, Zane independently and successfully created and sold two technology businesses to publicly-traded companies. Zane's company is the generous sponsor supporting this event; however, anything said by other speakers should not be considered to represent the views of Founders.
Live Streaming Emcee: Justis Earle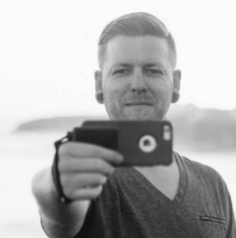 Video emcee @ Tumblr • Kickstarter • Mashable
Above the Storm Frontman | HANSNAP Inventor
EVENT SPONSORED BY:

Founders is a merger, acquisition & strategic advisory firm serving middle-market companies. Founders' focus is on software, internet, digital media, industrial technology, healthcare, energy tech companies located nationwide, as well as companies based in the Southeast across a variety of industries. Founders' skilled professionals, proven expertise, and process-based solutions help companies access growth capital, make acquisitions, and/or prepare for and execute liquidity events to achieve specific financial goals.
LIVE STREAMING & MEDIA PARTNER: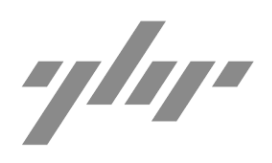 Ghost Hand Productions (GHP) is a complete, full-service production company. Here are a few examples of how their clients trust them:
Showtime and FOX trust them to capture that live dramatic moment in the ring, the cage, or behind the scenes.

CrossFit trusts them to get them their multi-camera package, support gear and all tech personnel necessary for broadcasting live on ESPN3.

Fortune 50 companies trust them to interview their CEO's when they have only a single take.

Major League Baseball trusts them to capture the moments that happen only once, such as the World Series or record-setting moments like Barry Bonds 756th home run.
GHP is uniquely positioned in the Bay Area with all of the top of the line equipment at our fingertips as well as a deep well of seasoned and talented crew and the ability to execute in the corporate and commercial sphere.
* Please be advised the event will be live streamed and there will be a video team capturing the event. By registering for the event, you are agreeing & granting permission to the rights of your image, likeness, and sound of voice as recorded on audio or videotape without payment or any other consideration. You understand that your image may be edited, copied, exhibited, published or distributed and waive the right to inspect or approve the finished product wherein your likeness appears. Additionally, you waive any right to royalties or other compensation arising or related to the use of your image or recording. You also understand that this material may be used in diverse educational settings within an unrestricted geographic area.