Future of Supply Chain & Logistics by Plug and Play

Thursday, May 25, 2017 from 5:30 PM to 8:30 PM (PDT)
Event Details
After launching Plug and Play Supply Chain & Logistics in March, we have partners including Maersk, BASF, Union Pacific, DHL, etc... June 8th will be our official Selection Day and the first accelerator batch will start on June 14th.
On May 25, We are organizing a Supply Chain meetup from 6pm – 8:45pm at our Silicon Valley HQ. At the event we will feature some of the hottest startups focusing on IoT, Blockchain, Data Analytics, Asset tracking and management and other areas deeply impacting the Supply Chain and Logistics industry.
In the audience will be a select group of Supply Chain executives, investors, and thought leaders. A panel discussion on the future of the industry will feature speakers from Supply Chain Management industry.
Guest Speakers: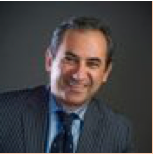 Cosimo Spera is a visionary, strategist and Start-up team builder, Head of Data Science Salt Grid.  He specializes in Big Data, Big Data Modeling, Mobile Social Apps, Interest Networks, Location Base Services, Supply Chain Strategy, Supply Chain Optimization, Predictive Modeling, M-Commerce, Optimization Algorithms. Mr. Spera built the next generation of predictive models for addressing Clinical Trial challenges, built the first mobile solution for locating and paying parking. Defined the concept of "Adaptive" Enterprise and enterprise collaborations.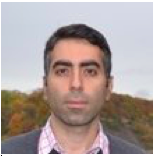 Babak Haghiri is a Sr. Director of reagent production at a private biology company. He has more than thirteen years of experience in biotechnology, operation scale-up, and biologics manufacturing design, and construction.  Before moving to the Bay Area from Toronto, Canada, he was the deputy director of process engineering for vaccine division of Sanofi-Pasteur, leading multiple infrastructure projects including the design of a $50M vaccine production facility expansion. Later, he joined Advent Engineering Services as a senior Project Manager. During his tenue at Advent he assisted several Bay Area companies including Bayer Health Care and BioMarin Pharmaceutical to design, build and qualify multiple Biopharma projects. Babak holds a Master's degree in Chemical Engineering from University of Toronto, a Management Excellence Certificate from Schulich School of Business, York University and a certificate in Bioprocess Equipment Design from the American Society of Mechanical Engineers. His Master's research in online fermentation monitoring was recognized and later implemented by Sanofi Pasteur to further improve process analytical technology.   Babak is a licensed member of Professional Engineers of Ontario (PEO)
Startups:

Founded in 2013 and based in the San Francisco Bay Area, Bringsy connects businesses to our network of already existing professional courier companies with software and logistics intelligence. We have an adaptive API that works with any ordering platform. Bringsy helps people grow their businesses by putting goods into the hands of audiences outside traditional reach. We provide a tool to retain customers in our fast-paced on-demand society, by enabling same day rush delivery of goods. Currently operationally live in San Francisco Bay Area, New York and Arizona, but are actively expanding to other areas.

Yakit is an international shipping platform offering end to end logistics to e-commerce merchants looking to ship cross-border.

An API-based Intelligent Optimization & Logistics Solution for the Last Mile.

Monitor and control temperature, Motion, Humidity, Pressure, Lighting, Flow & many more attributes wirelessly.

Crowdz builds SMART Transaction Networks™—the world's first self-executing supply chains. Applying artificial-intelligence principles to critical supply-chain challenges, Crowdz accelerates sourcing and supply, enhances supply-chain diversification, and helps synchronize supply and demand through intelligent transaction agents (ITAs) embedded in supply-chain transaction streams via the Blockchain network. These API-based agents effectively digitize the supply chain, automatically routing goods and materials transactions in real-time to the most reliable, highest-quality, lowest-cost suppliers, thereby enabling companies to rapidly exploit emerging market trends, minimize lost sales, and virtually eliminate excess inventory.
Have questions about Future of Supply Chain & Logistics by Plug and Play?
Contact Candice Hu
When & Where

440 N Wolfe Rd
440 North Wolfe Road
Sunnyvale, CA 94085


Thursday, May 25, 2017 from 5:30 PM to 8:30 PM (PDT)
Add to my calendar
Organizer
Candice Hu
Plug and Play Supply Chain & Logistics
Future of Supply Chain & Logistics by Plug and Play