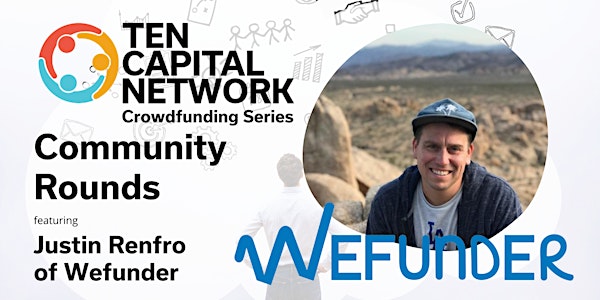 Future of Funding Series: Community Rounds With Wefunder
Join TEN Capital Network and Justin Renfro of Wefunder in understanding Crowdfunding rounds and how it will benefit your startup.
About this event
Join TEN Capital Network and host, Justin Renfro of Wefunder, to learn the ins and outs of this option, both for founders and investors.
About our guest:
Justin is the Director of Partnerships Wefunder, an investment platform helping entrepreneurs raise capital. Wefunder has a global audience of investors and making it easier and faster for startups to raise capital.
Wefunder makes it easier and faster for startups to raise capital.
By orchestrating all the legal / compliance paperwork with the SEC, managing investment contracts, and opening up investment opportunities to both accredited and unaccredited investors -- founders only need to focus on telling their story and pitching their investment case.
As founders generate momentum from their networks, Wefunder investors will follow on. With 40% of campaigns generating capital from Wefunder's network on average -- this opens you up to a new audience of prospective investors.