Future of Fintech Series: About Consensus and Authentication
About this Event
A blockchain, is a growing list of records, called BLOCKS, that are linked using cryptography. Each block contains a cryptographic has of the previous block, a timestamp, and transaction data. By design, a blockchain is resistant to modification of the data.
The topics of seminar is about the application on Blockchain and to provide a general understanding of Authentication Technology and application of Consensus.
Future of Fintech Series 1 : About Consensus and Authentication
Introduction to Blockchain and Decentralization
Application of Consensus
Practical application of Authentication and Blockchain
Blockchain securities and Cyber Securities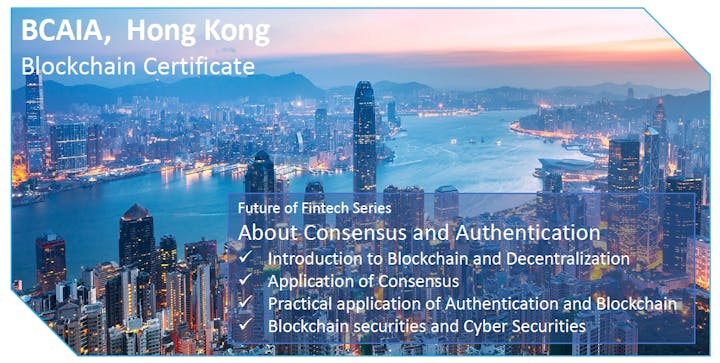 About BCAIA
The aim of Block Chain Application and Investment Alliance (BCAIA) is to promote the application of blockchain. With the rise of blockchain technology, BCAIA provides an open platform for learning and exchanging ideas to encourage innovative application of blockchain technology. Also, to enhance the effectiveness of integration in traditional industry and Block Chain technology, for meeting the new era of Global FinTech wave.