Future of Fashion: Holiday Style & Opportunity Event
Description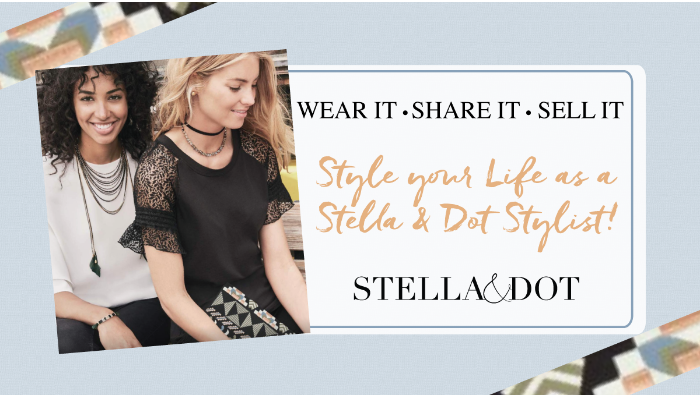 YOU'RE INVITED!
Please join Stella & Dot Director, Kelly Lauretti Trenholm, as we kick start our Holiday Season with training and to learn more about Stella & Dot and what being a Stylist is all about! There are so many reasons why there is no better time than NOW to wear, share and sell this amazing line, including:
We have an amazing new sign-up special for the month of October! See the details below!

We just launched our first collaboration collection with Rebecca Minkoff!

Our Holiday line of perfect giftables, bags, accesories just launched!

We also just launched our FIRST collection of adorable, everyday, everyway TOPS!

And we rolled out Stella & Dot 2.0, with incredible technology enhancemants & apps, making it easier than ever to sell virtually and on-the-go!
We are looking for Stylists (and leaders!) across the US who are interested in sharing the #sdjoy and style in their area! Whether you're seeking a lucrative new hobby, part-time or full-time opportunity, or a "wear it and share it" social business, our sales model allows you to grow your business at your pace in your own way. We have Stylists earning a few extra hundreds or thousands a month to help cover bills, shopping money, kids tuition, dance lessons, vacations, etc. as well as those who make a 6-figure income and work the business full time. The choice is yours! We are much more than technology and fashion: we are a people company inspired by, and created for, strong women just like you.