Future Next Summer CAMP 2014 Parent Informationals & Early Registration

Multiple Dates
Event Details
Parents are invited to attend the Future Next Early Registration & Informationals for the
3rd Annual Summer CAMP!
Get $10 off for Early Registration!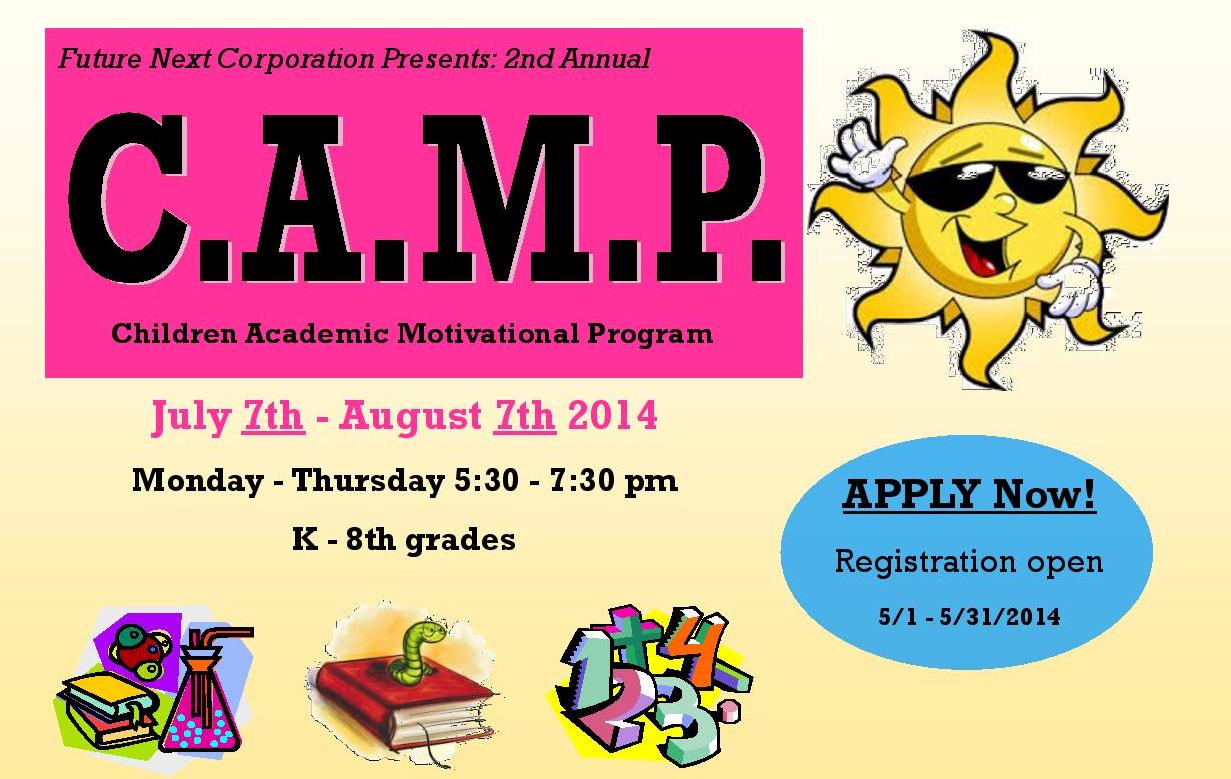 Session 1: Monday, May 19th at 6pm
Waldorf West Branch Library
Meeting Room B
10405 O'Donnell Pl, Waldorf, MD
Session2: Sunday, May 25th at 3pm
Future Next Headquarters
10665 Stanhaven Pl
 Café Conference Room (Rm. 3120)
White Plains, MD
 The 3rd Annual Summer CAMP program will provide students an opportunity to get out of the house during the summer months and be engaged in academic and enrichment activities. Studies show that children experience 22 percent loss over the summer, and this program will aim to reduce the gap by providing a bridge between the school years. The goal is to provide children a place to experience productive but fun learning where creativity is encouraged and guidance is provided by knowledgeable instructors.
The program will run July 7th – August 7th, Monday through Thursday evenings from 5:30 – 7:30pm in Waldorf, Maryland.
Organizer
Future Next Corporation
FNC is a 501(c)(3) nonprofit organization, founded in 2010. FNC is group of dedicated and committed volunteers giving back to our communities. Our goal is to bridge the existing gap in education by providing effective after school and summer academic enrichment/ life skill programs that encourages academic and self achievements in and outside the classroom. Together we are helping children and youth succeed in school to stay productive, set goals, stay engaged, and prepare them to further their education.