Actions and Detail Panel
"FUTURE LIFE PROGRESSION PRACTITIONER TRAINING"- 3 Day Intensive
Sat, Mar 11, 2017, 10:00 AM – Mon, Mar 13, 2017, 5:30 PM GMT
Description
FUTURE LIFE PROGRESSION A life changing therapy
3 DAY INTENSIVE FUTURE LIFE PROGRESSION PRACTITIONER TRAINING
What will I gain:
Develop a wonderful new life enhancing skill.
Help others to live their best life.
Earn a good living.
Join a wonderful group of spiritual people who are pioneering new techniques.
How does it work:
The training is easy to master and will give you all the tools you need to start your FLP practice. As someone who has taught doctors, midwives and the general public for over 14 years I have found the best way is to learn is to cut out all the padding and simply demonstrate exactly what you need to do. The information you need will be given to you in simple, easy to manage, steps. The training is experiential and you will get to experience the process first hand – this enables you to learn by doing. My students are amazed at how easily they learn this way and the FLP training is the same.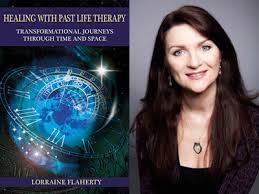 What does the course include:
The Consultation - This part is essential to ensure that each session is a success and it is vital for you to know exactly how to set up the session. You will learn how to put your client at ease, how to explain what will happen and how they can gain the most from their experience.
The Process - You will learn a step by step process designed to relax your clients and lead them into a safe space where they can access information about their past and their future. The process is akin to meditation, mindfulness or guided visualisation. You will receive easy to follow scripts – which can be used until you get the confidence to work without them - and the right questions to help you elicit the information your clients want.
The Future - You will learn how to take your clients into various timeframes in their current life – which may be five or ten years in the future. You will also learn how to take them into their next life and even distant lifetimes; if this is something they wish to explore. You will be shown how to connect them to their future selves in order to get insights and bring back any abilities and wisdom they have gained.
Past Lives - You will learn a simple process that will allow your clients to get a sense of their past lives and get information which will help them make sense of some of the events in their lives and get a sense of clarity around who they are and why they are here.
Alternate Futures - You will learn how to guide them into alternative versions of their future – enabling them to effectively 'try before they buy'. This enables your clients get clarity about the direction they need to head in and be able to make the best decisions now. This awareness often means that their goals happen so much faster than they could have imagined.
Setting yourself up in business – You will learn how you can build up your client base and become an authority in your own right.
And so much more.
Why should you train in Future Life Progression:
This is a newly evolving process and you will be among the first in the world to train as an FLP practitioner.
You will automatically become a member of the PAST AND FUTURE LIFE SOCIETY an association that has:
A strong search engine presence.
Owns the key FLP domain names.
Have direct links to Anne Jirsch who has written the first book on the subject published by a major publisher and which is about to go worldwide.
You will be listed on the society websites and have access to all the latest techniques as well as a supportive and incredibly helpful practitioner forum.
What are the requirements for becoming a practitioner:
After completing the three day intensive course and submitting two case studies you will receive your certificate and be ready to become an FLP practitioner.
Are there any requirements in order to do this training:
There are no specific requirements; previous experience in any kind of healing modality or talking therapies would be a bonus. Anyone currently taking any medication which has any kind of dissociative effect may find that it is contraindicated and may need to check with their GP first.
When is the next training:
Date: 11-13th March 2017
Venue: Del Aziz, 55-57 The Pavement, Clapham Common, SW4 0JQ
Time: 10am to 5.30pm
Fee: £495
**There is a big demand and limited spaces, (groups are deliberately kept small so that people get the attention they need), so do let me know as soon as possible if you would like a place.