Learn how you can encompass trust to successfully lead through the Fourth Industrial Revolution.
About this event
We are coming out of the 3rd Industrial Revolution and entering the 4th Industrial Revolution.
Much of what was relevant in leadership and management is no longer applicable to upcoming generations. Leadership today is seen to be a social phenomenon, meaning it is not about management, however both factors are important for success.
During this event, our guest speaker will look at the various factors shaping the future workforce and discuss the culture that leadership must create in order to compete. Organisations or people who cannot evolve will not last, it is down to them to learn the necessary skills to reach their full potential.
Join us on Thursday 30th September, where Dr Alan Miller CMgr FCMI, will talk about the fourth industrial revolution, what it is and how future leadership may be impacted.
Our Panellists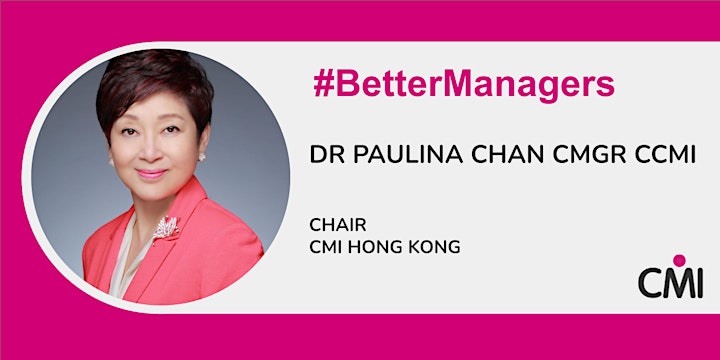 Dr Paulina Chan CMgr CCMI
Chair, CMI Hong Kong Board
Dr Paulina Chan CMgr CCMI is a global citizen. Her expertise is innovative technology business development and cross-disciplinary collaborations. She is a strong advocator of STEM & M(Management), in particular for young professionals and women.
Paulina received PhD, DIC in EEE specialising in Communications at Imperial College London, MSc (Business) at Birkbeck College, University of London, and PhD (honoris causa) International Open University – WHO/UNICEF Alma-Alta Declaration.
She is Principal and CEO of Global Mutual Innovation Consortium, a think-tank in multiple countries. Her career includes Managing Directors and expatriates of AT&T/Lucent Technologies in the US, Asia/Pacific Region, and the EU; Project Director of Exxon/Mobil Corporation Headquarters, New York NY; China Regional General Manager and expatriate of ICO Global Communications London and Beijing; and Senior Adviser of the EU for Hungary.
Paulina is also Chair, IEEE Hong Kong; Chair-elect, IEEE Public Visibility Committee; former Ambassador of Imperial College London; and Champion, Imperial College Mentoring Programme.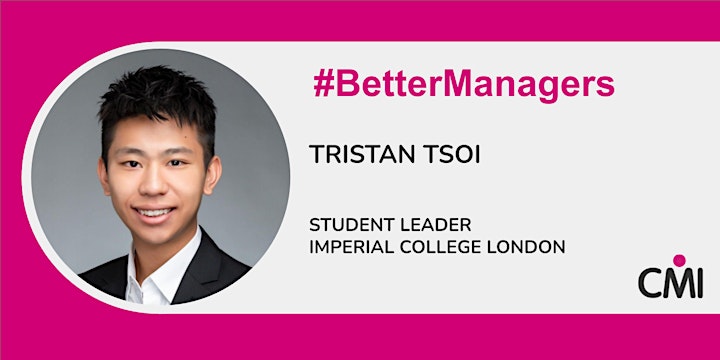 Tristan Tsoi
Student Lead, Imperial College London
Tristan Tsoi is a young student leader from Imperial College London. He served as the president of Imperial College Chinese Society 2020 – 2021, where he aimed to unify the Chinese students studying abroad. Previously, he was also in charge of the society's variety show as a producer and led a crew of 50 to conduct a broad array of performances involving drama acts, music and dance.
Tristan is currently reading Physics at ICL. He has previously worked in multiple industries, including academia, engineering and banking, and is currently pursuing a career in innovative technology.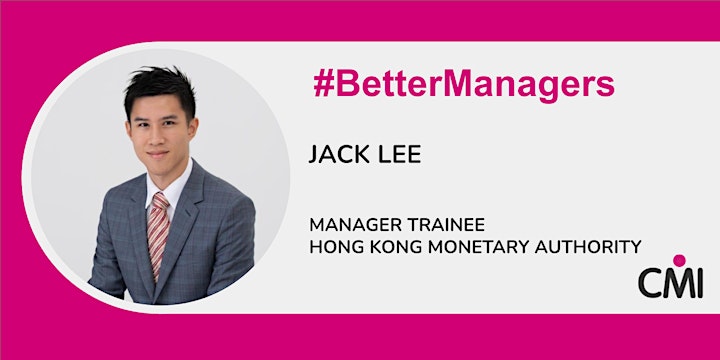 Jack Lee,
Manager Trainee, Hong Kong Monetary Authority
Mr Jack Lee is currently working as a manager trainee in the Hong Kong Monetary Authority. He graduated from Imperial College Civil and Environmental Engineering in 2020. During his time at university, Jack actively contributed to the college community. He served as the President of Imperial College Public Awareness and Social Service Society, and was subsequently elected as the Chair of Imperial College Management Group. He served as a key member in the union council, representing clubs and societies and voicing.
Currently Jack is focusing on his work on FinTech and Central Bank Digital Currencies (CBDCs). He is part of the team that pioneers the global CBDC development. He is currently helping develop the mCBDC Bridge Project, which is jointly steered by the Bank of International Settlement and four other major central banks including People's Bank of China and Hong Kong Monetary Authority. Jack is also part of the internal task force that is currently studying the use cases, benefits, and related risks of e-HKD.
Our Host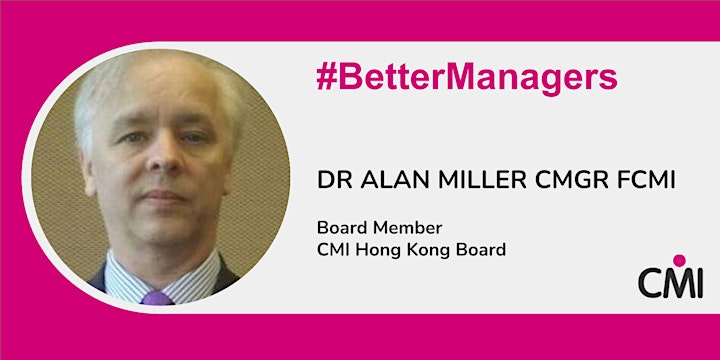 Dr Alan Miller CMgr FCMI
Board Member, CMI Hong Kong Board
Professional Chartered Engineer and Chartered Manager.
Fellow Chartered Management Institute.
Experienced Engineer with over 20 years experience on complex projects over several dozen countries.
Resident in Hong Kong for 23 years.
For more information about the CMI Hong Kong Malaysia Regional Board you can visit the Board's webpage here
https://www.managers.org.uk/community/regional-networks/hong-kong/
And you can also join the CMI APAC LinkedIn Group here:
CMI APAC LinkedIn Group: https://www.linkedin.com/groups/13836830/
In the meantime...
If you're a member of CMI, or subscribe to our content, you can find thousands of exclusive, practical development resources in ManagementDirect. Log in here and search for a topic to get started!
Not yet subscribed?
From free newsletters packed with the latest trends, insights and tips for managers and leaders, to the full suite of invaluable tools and benefits that come with being a CMI member, we've got something for everyone. Visit our website to find out more.
Organizer of Future Leadership: In the fourth Industrial Revolution