Description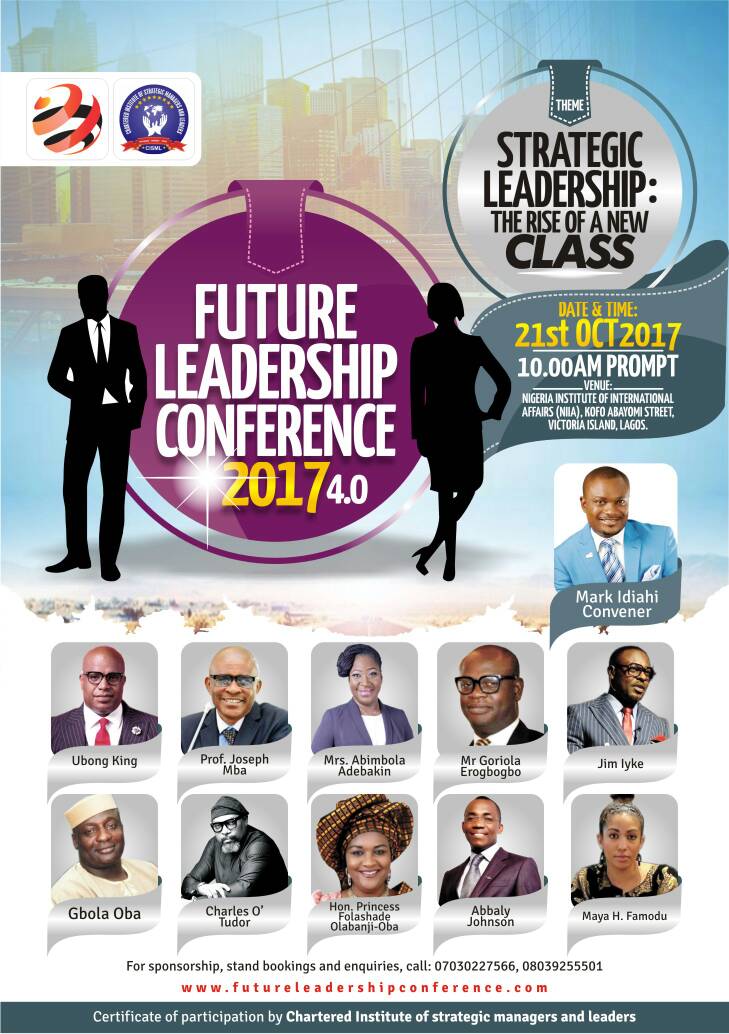 Leadership and strategy have always been an inevitable part of society's evolution. While opportunities and changes are unevenly distributed through time, they are often the drivers of incremental innovations. As strategy stimulates the development of new product-market opportunities, they also require new strategies and capabilities. This raises questions about the nature of such strategies and leadership.
With the grand success of our 1st three editions of Future Leadership Conference, this year's Future Leadership Conference with the theme' STRATEGIC LEADERSHIP: THE RISE OF A NEW CLASS is a dedicated effort to create a premier forum for the presentation of new advances and research results. The core focus of this conference is to provide a suitable and conducive platform to discuss, debate and present contemporary research in the area of economics, commerce, functional areas of management, novel business approaches and areas of inclusive and sustainable growth.

This year's Future Leadership Conference 4.0 in strategic partnership with CISML (CHARTERED INSTITUTE OF STRATEGIC MANAGERS AND LEADERS) seeks to explore the dichotomy between leadership and strategy, address the pertinent solutions to our great nation's economic, political and social challenges. In the wake of the global increase and frequent fluctuation in the oil value, our dear nation which stands among the major exporters of oil have had its economy boost and boom times, and some of its economic activities revolves around it to the extent that every sectors of the nation's economy had hitherto been badly affected by the drop in price. With this new development and the benefit of hind sight it is only commonsense that we reposition our economy and focus on strategies aimed at diversifying the economy, to reduce our over dependency on crude oil with the discoveries of several alternatives to it, the future only seems bright if we harness the enormous resources. In reality there is no one solution to our nation's challenges, but a diversity of options. We need to look beyond oil and seek out the various options available for a nation blessed with various human and natural resources with diversity of rich cultures and heritage upon which our dear nation can thrive globally. Then the issue of leadership, at this conference we shall x-ray the many factors that militate against effective and efficient leadership.
Expected at the conference as guest speakers include Prof. Joseph Mba Chairman/CEO CISML (Chartered Institute of Strategic Managers and Leaders), Ubong King Visionary Leader / Chairman/CEO Protection Plus Services Limited (PPSL), Mrs Abimbola Adebakin CEO Advantage Health Africa, Mr Goriola Erogbogbo Founder, The Layi Erogbogbo Foundation, Jim Iyke Nollywood actor, Music artiste and producer, Model and Entrepreneur, Charles O'tudor Principal Consultant / Founder Adstrat BMC LTD, Gbola Oba COO Automedics Limited & CEO Gbolaoba.tv Ltd, Maya Horgan Famodu Ecosystem architect, Venture investor, and Founder of Ingressive, Abbaly, Johnson Chief Executive of LightField House International and some other Seasoned Leaders from various fields of endeavor.
Visit Our Website for more information http://www.futureleadershipconference.com/