Description
Welcome to the Hilson Moran Ride with the Pros Cycling Sportive Event.
We will issue a Ride Briefing Document closer to the event which will provide details of Ride HQ | Car Parking | Route Details etc.
In the meantime. please take a moment to complete the following survey regarding contact details / preferred speed etc:
https://www.surveymonkey.co.uk/r/CBV5XQY
We would advise of just a few items of note:
BRING YOUR HELMET – NO HELMET = NO RIDE
THE RIDE IS UNSUPPORTED – whilst we will have transport to get you back to Ride HQ should you get into difficulties we do not provide mobile mechanical assistance
FOOD & DRINK – Make sure you have enough food & drink for the ride. Additional drinks, snacks & energy products are available but you should carry enough food to last you the ride
COURSE – the route will be unmarked! Each group will be accompanied by a guide who will know the route. We will also send out a route link either in .gpx format and via Garmin Connect
Below are snapshots of the proposed route and elevation for both routes: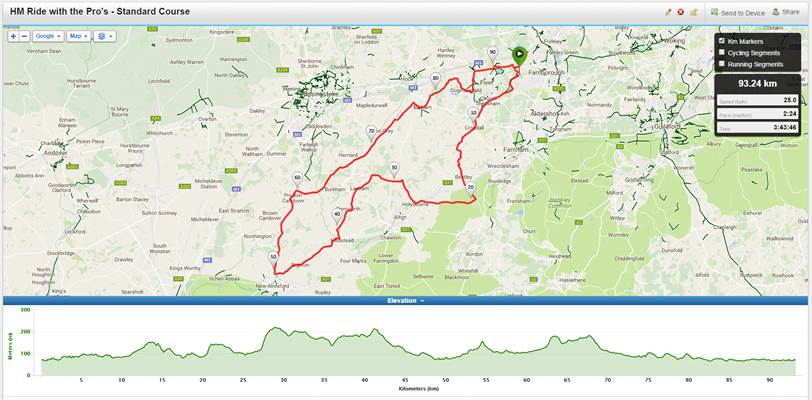 Our guest pro team, BIKE Channel | Canyon, have kindly offered to bring to Ride HQ one of their race ready bikes, the Canyon Aeroad CF SLX so that you can get an up-close look at a true racing machine.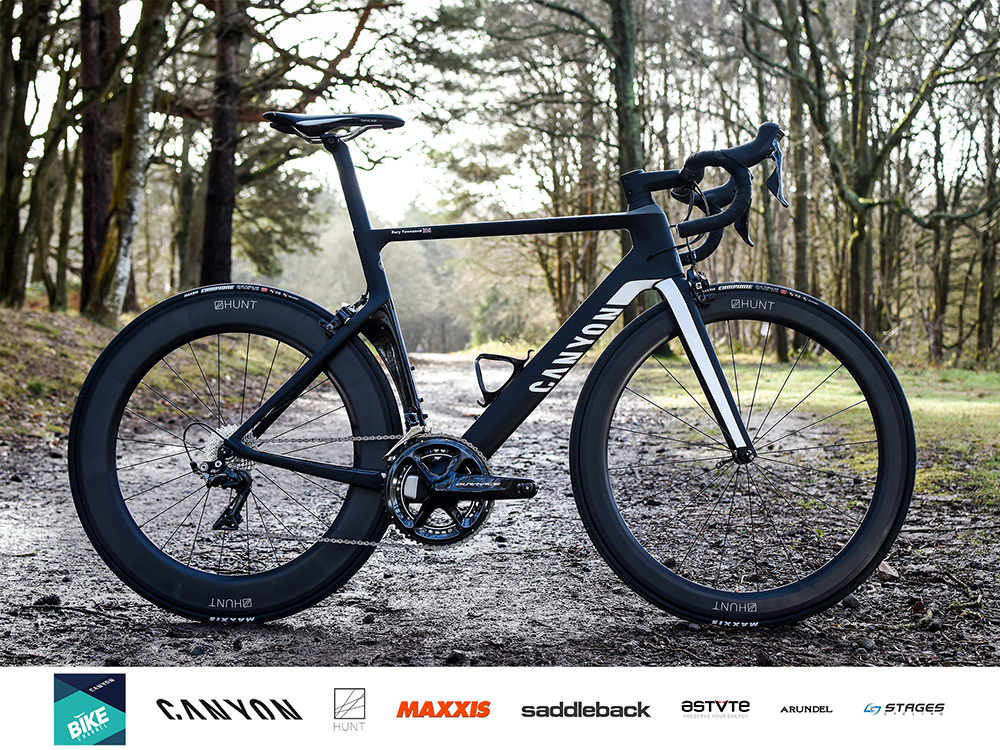 We look forward to seeing you all on Wednesday 26 April 2017.