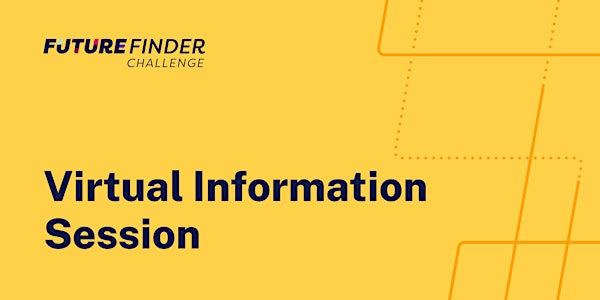 Future Finder Challenge virtual information session
Submit prototypes for digital tools that will improve the career navigation experience for adult learners.
About this event
The Future Finder Challenge is a $1 million U.S. Department of Education challenge to reimagine career navigation for adult learners. The Department's Office of Career, Technical, and Adult Education invites innovators to build digital tools that better support adult learners as they launch and advance their careers.
Learn more and ask questions on October 13
Join us for a virtual information session on October 13 to hear from the Future Finder Challenge team. The session will culminate with a live Q&A.
Submissions due by December 15
Eligible entrants — including teams of strategists, app developers, user-centered designers, and educators — are invited to submit prototypes for digital tools by 6:00 p.m. ET on December 15, 2022. The online submission should outline how the proposed digital tool will be designed to improve adult learners' career navigation outcomes, such as increased self-awareness, career knowledge, confidence, and/or job attainment in high-quality, in-demand occupations and high-growth industries.
An independent judging panel will recommend up to five finalists to receive at least $50,000 each and progress into Stage 2, which will run from early 2023 to fall 2023.
Stage 2 to award at least $750,000 in prizes
During the second stage, finalists will participate in a virtual accelerator, receiving exclusive access to virtual resources, mentorship from experts, and other support to help them build and test their tools. Conditions permitting, the accelerator will kick off with an in-person boot camp and culminate in a live demo day.
A judging panel will review submitted program proposals against the Stage 2 criteria. One grand-prize winner will receive $500,000, and up to two runners-up will receive a share of at least $250,000.
To learn more about entering the challenge, visit FutureFinderChallenge.com.
Stay up to date on challenge news
To receive updates, subscribe to the challenge newsletter and follow Ed Prizes on Twitter.