Multiple Dates
Future financial planning and education for growth, protection, safety, tax
You might get a shock or surprise when you will learn how rich save and make money using OPM, OPK, OPT and OPI
About this event
Hi My name is Anil Aggarwal. I started my career as Engineer in Textiles, then master's in marketing, and after working for 30 years for leading brands, I realized that money is not made when you know HOW. Also, I realized that my ladder was leaning wrong side with my legal contract with employers giving them full right to fire me anytime, keeping all my work of years as theirs or in nutshell, Schools don't teach us most that we need in corporate success. WE aim to reach every household to educate.
Money is made when you know WHY.
It's unfortunate that we chase to learn and as we learn, someone who has no knowledge, end up hiring us and paying us for time and knowledge we gave to him, by getting into 40/40/40 and 40 formulas.
I will try to share how
1) As simple family men, you can start into your own business for free.
2) How you can use $3 per day to make $300k in 30 years tax free
3) How you can save taxes
4) What are most important options that allow money to grow tax free
5) How you can cover your retirement and same time by getting medical coverage, tax free checks as pension
6) Last and not least, I will share why it's important to start a business and if yes, why start a business where you use OPM/OPT/OPK and OPI
IF you cant make it then WE will Do Zoom session. For ZOOM, please call or text 7328778585 or book online at Bitly.com/retire4free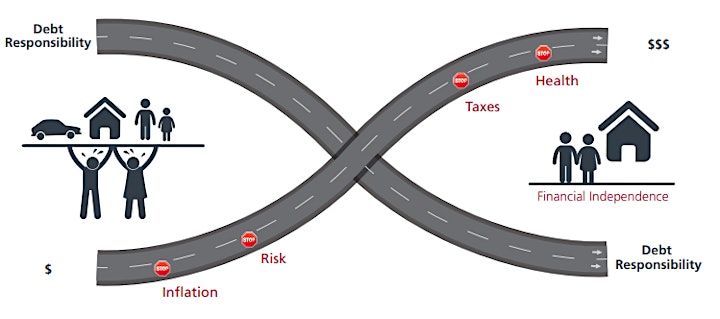 Organizer of Future financial planning and education for growth, protection, safety, tax