Description
On the 25th anniversary of the 1992 LA Uprising, we're bringing together the South LA community and over 35 community-led organizations for Future Fest - a rally, march, and community festival to build community commitment to a vision for South LA's Future.
Join us in committing to working towards a future that is innovative, inclusive and rooted in community-led transformation.
This is an all ages community event!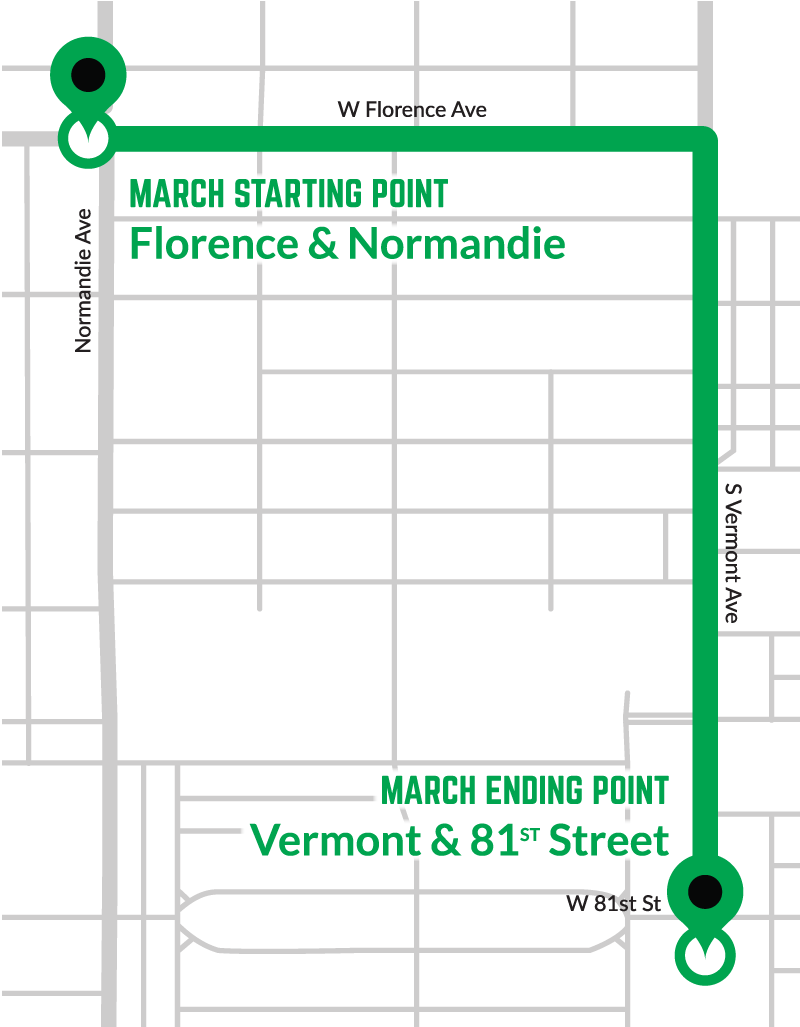 Rally Point: 10 am @ Florence & Normandie
March Route: 12 pm @ Florence & Normandie to 81st & Vermont
Future Fest: 1 pm – 5 pm @ 81st & Vermont (in front of Community Coalition)
Musical performances by: