Future Aviators Acceletated Aviation Learning Camp
Description
Register Today! Future Aviators Acceletated Aviation Learning Camp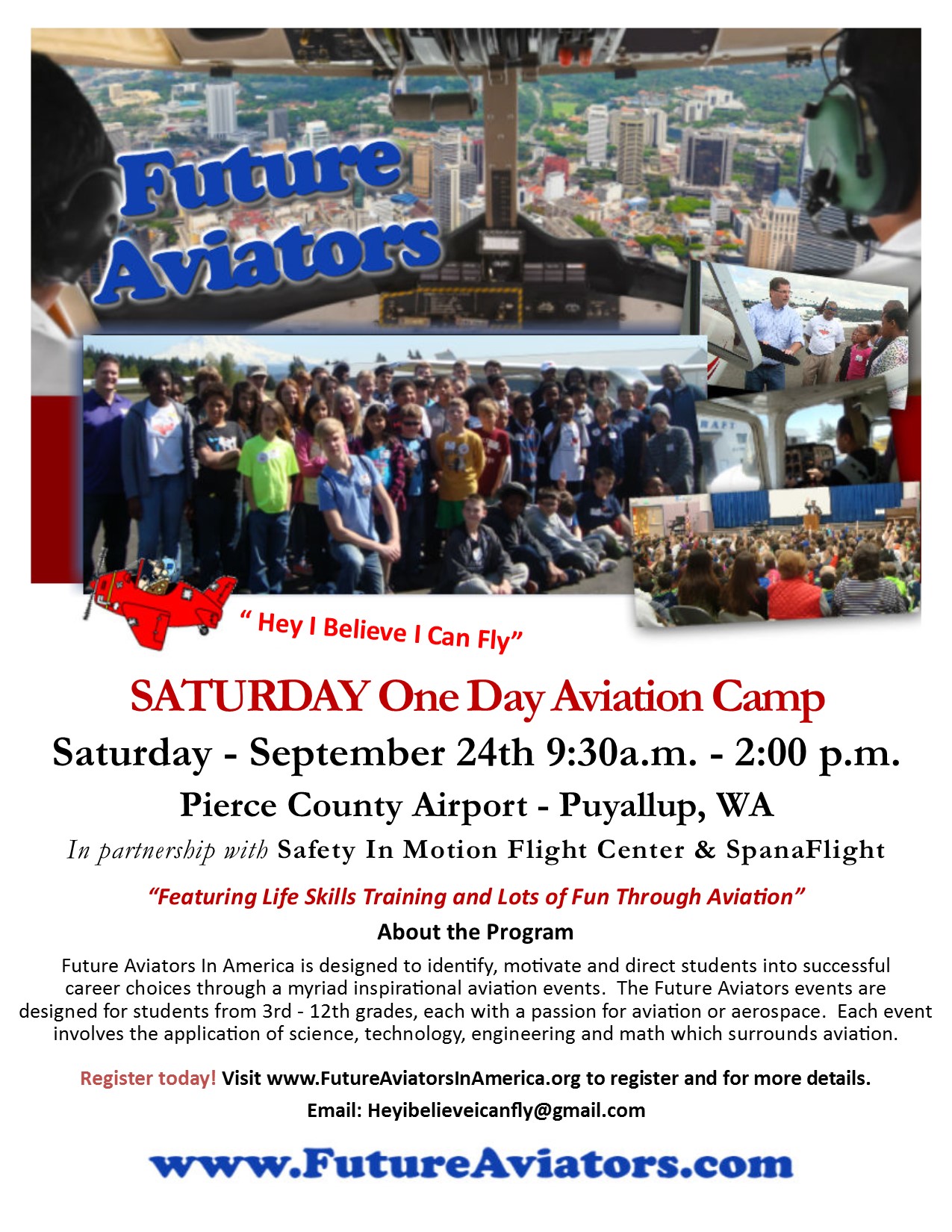 ​Register today!
Space is limited for this exciting one day aviation camp! Don't miss out...
Thank you for your interest in the Future Aviator's programs and camps. Once the Future Aviators registration and payment for your student(s) is received, you will receive vital information to complete your student's reservation for the upcoming Future Aviators Accelerated Aviation Learning camp to be held Saturday, September 24, 2016 at 9:30am - 2:00pm. This detailed registration and camp information will be emailed to you giving you specific details about the exciting Future Aviators One Day Camp and will have to be filled out and returned to our Future Aviators Flight team promptly.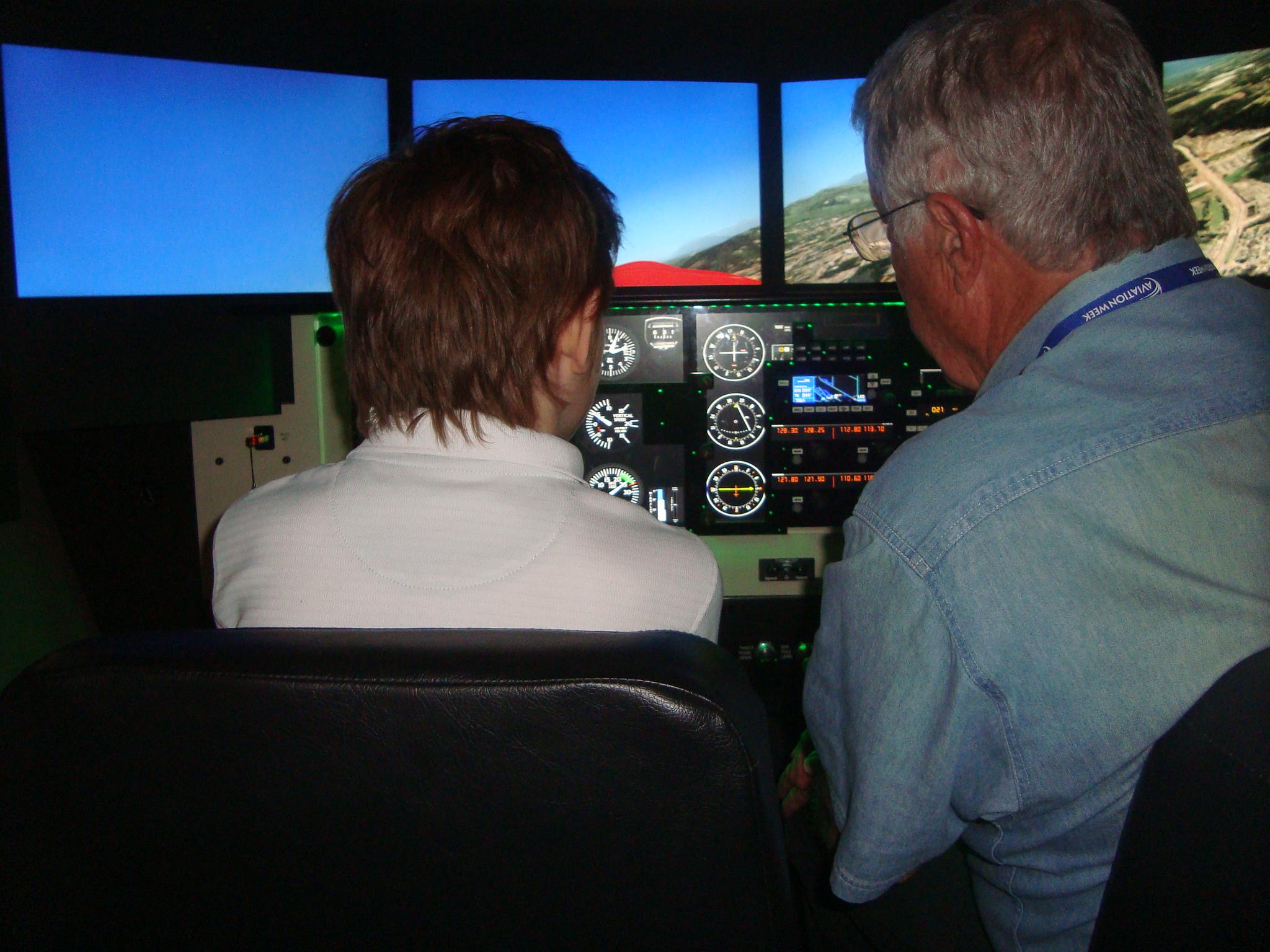 Future Aviators In America holds several events at various locations year round. They are available on a first come first serve basis and fill up quickly. Our events are designed to be a special time for students to concentrate on aviation learning with lots of fun. Parents are asked to drop off their children and allow them to enjoy the program while with the flight instructors, volunteer guidance counselors, chaperones and security on site. (Security is provided by volunteer King County County Sherriff Officers.) Parents are free to observe the first 10 minutes of the ground school orientation, but are asked to leave their students with our Future Aviators Flight Team Members to learn and to come back at the close of the program to pick up their students. Please prepare a sack lunch for your student, light snacks are provided by Future Aviators.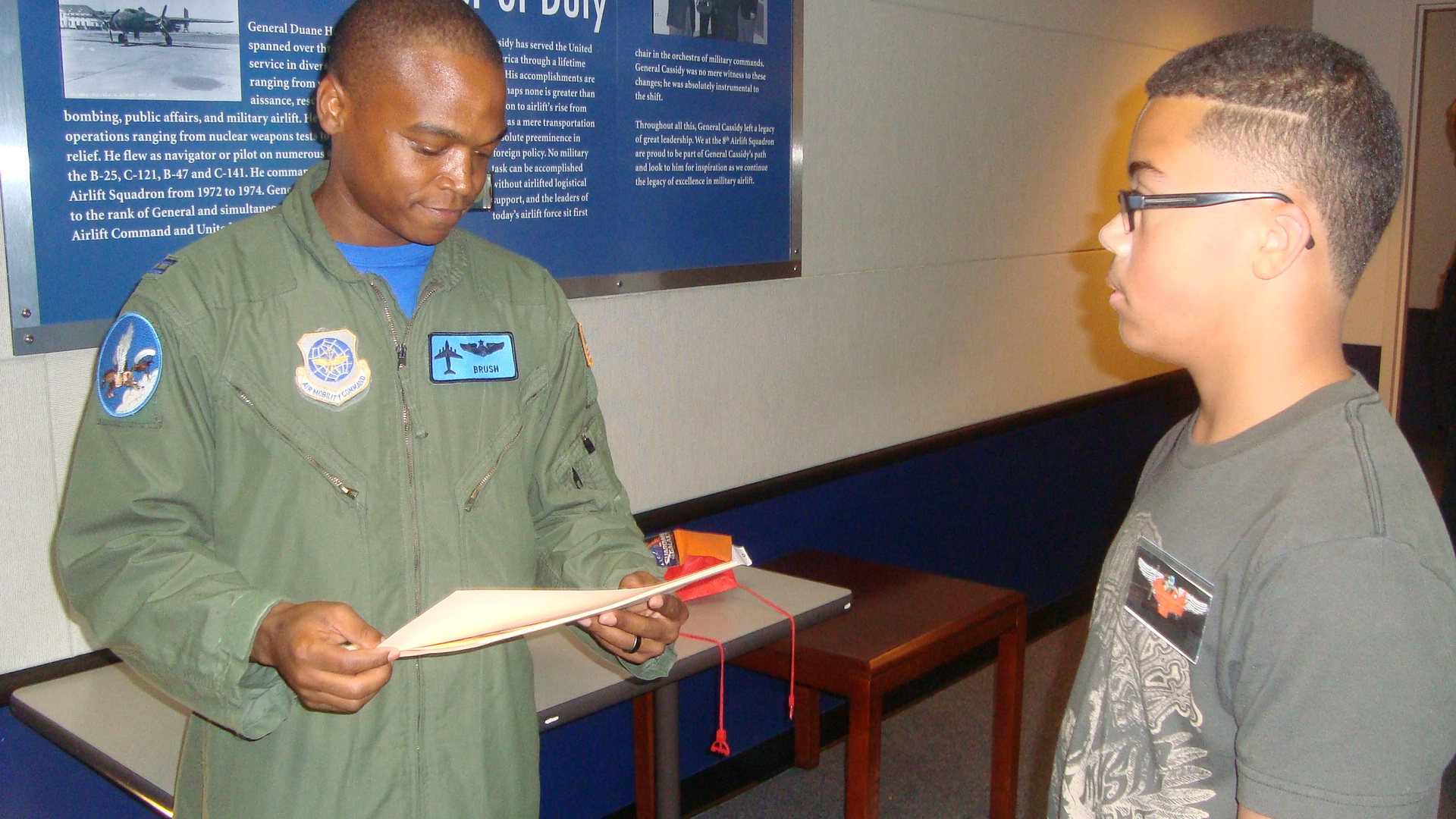 Though our programs are geared and targeted strongly toward 3rd grade to 12th grade students, we do allow some exceptions based on the maturity and aviation passion of the students. Our programs are broken into two age brackets to accommodate these allowances for age differences, on occasion. Various aviation S.T.E.M. camps are presented year round, involving military aviation, commercial ariline, helicopter and private pilot, space and engineering insights to inspire each student's individual interests in aviation.
Feel free to pass the word about Future Aviators In America and our progams to your school administrators, other parents of students, teachers, community groups, church groups and the like. Be sure to post information about Future Aviators In America on your facebook (and like us on Facebook) and post us on other social media sites. Our desire is to Identify, Motivate and Direct students into S.T.E.M. learning areas through the tool of aviation.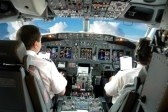 (New!) HEY PARENTS WITH A PASSION TO LEARN HOW TO FLY...
Future Aviators is now offering a special "Parents Only - Aviation Discovery Session". This session is for parents of participating, registered students of this Future Aviators Accelerated Aviation Learning Camp. This special session for "parents only", will help answer many of the questions you need to know about becoming a pilot. This one hour session will be held in a completely separate from student activities during the student's accelerated learning camp at the airport. This session is designed "for parents only" that are personally interested in finding out about steps to take to learn how to fly aircraft, for recreation, business, or as a future career. Get your questions answered and learn if becoming a pilot is right for you! Watch for special details on how parents can learn more about the joy of learning to fly, at the same time while their students enjoy their exciting Future Aviators Accelerated Aviation Learning Camp. For more details or to inquire email our Future Aviators Flight Team at: Future.Aviators@yahoo.com.

Thank you!
The Future Aviators In America Flight Team


Be sure to Pass these links on to those you know, our web site: http://www.FutureAviatorsInAmerica.org