Future Artists @ Black Lion 1 Year Review Festival : Not Part of the Bullingdon Club... (1st Oct - 7th Oct)

Monday, October 1, 2012 at 7:00 PM

-

Sunday, October 7, 2012 at 11:00 PM (BST)
Event Details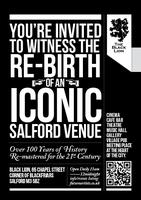 WE ARE ONE!!!!!!
The Black Lion - Invites you to celebrate its first Birthday!
we have been open one year..
Join us at our one year review festival, running from Monday 1st October 2012 to Sunday 7th October 2012
We decided to call the festival 'Not Part of the Bullingdon Club' - we hope you understand why....? if you dig this, come and say hi.
7 days, 7 unique events, powered by the entreupernship, creativity and talent of the creative co-op that resides in and outside the Black Lion.
Monday 1st Oct : Invisible Circus: No Dress Rehearsal (Film screening + Q+A)
Tuesday 2nd Oct : Slaughter House Presents (Comedy + Q+A)
Wednesday 3rd Oct: Evidently : John Cooper Clarke (Film screening + Q+A)
Thursday 4th October : Cup cakes and Carousals 
Friday 5th October : Cup cakes and Carousals
Saturday 6th October: Cup cakes and Carousals 
Sunday 7th October : One Play One Day 3.5 
 The Black Lion, is powered by Future Artists, 'the Lion' is a not for profit space, which is home to theatre, film, an art gallery, rehearsal and meeting space's, 5 resident creative companies, a restaurant and two bars, its part of a wider creative community that resides on chapel street, dubbed the creative mile.
Built with the hardwork of over 50 people over 12 months, its time to have a right old knees up, fundraise for year 2, and celebrate our community, our art and what artists let loose are capable of.
7 events - 7 days
Monday 1st October
Film Screening : INVISIBLE CIRCUS : NO DRESS REHEARSAL.
(Naomi Smyth, 2011, 98min, Future Artists)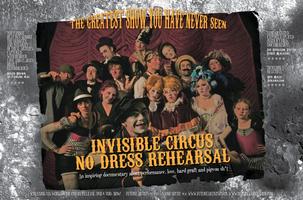 Film website http://www.invisiblecircusfilm.co.uk
The film that inspired Future Artists to take on the lion! - Filmed over 4 years by award winning director Naomi Smyth (Dynamo Doc award 2012) - The film charts the arts collective 'The Invisible Circus' as they go from ilegal squatters in the name of art, performance and community, to being championed by the council and property developers.
The documentary gives an award winning insight into creative co-ops, site specific theatre and what regeneration looks like if taken on by the commuity, the film charts the rise of the run down area of Stokes Croft in Bristol into one of the most sought after places to live (Gaurdian article on Stokes Croft here)
Naomi Smyth is currently making her 2nd feature film project, she sold her house, and along with husband Sam, they are embarking on a journey of discovery on a £500 sail boat purchased from ebay! (more on this here)
After the film there will be a Q+A session with Future Artists
Doors Open 7.30pm for an 8pm start tickets in Advance £4 (£6 on the door)
Pre Film meals available, Bar open upstairs during the film, Parking available free on street after 6pm in Salford and plenty of local car parks, we are located 3 minutes from city centre Manchester Deansgate.
Please note there are stairs to the cinema space
-------------
TUESDAY 2nd October (By Popular demand)
SLAUGHTERHOUSE COMEDY SKETCH NIGHT + Q+A
Blackhand Productions' Adam Davies and James Jowett return to the Black Lion with their first comedy sketch show, 'Slaughterhouse'. The show has enjoyed sell out success earlier in the summer at Joshua Brooks, Black Lion and Kendal Calling Festival (Competing with the likes of Dizzee Rascal).

The one hour show includes some of their better known sketches such as '9/11' and 'When a Man Loves an Ape', also with brand new sketches such as 'Wingman' and 'Mime Wars: Mime to the Death - There Will be Mime'.
"am
ambitious, innovative comedy… Cleverer and funnier than most sketch shows I have recently seen on TV, Slaughterhouse is a bold comic force in Manchester" – Laura Maley, The Public Reviews
Show time: 2nd Oct @ 8pm.
----------------------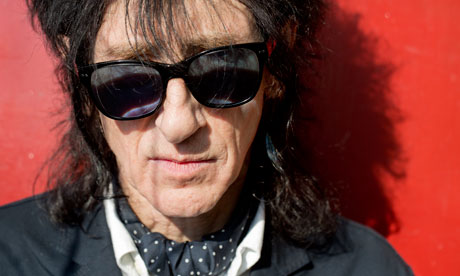 WEDNESDAY 3rd October
Film Screening : EVIDENTLY - JOHN COOPER CLARKE. (BBC, 2012)
If you know your Black Lion History, you will know that John Cooper Clarke first performed at the lion, and was a regular performer at the pub's Jazz and Folk open mic nights in the early 70s, During the first week of us being open, we where contacted by the BBC to see if they could film at the Pub, see the results on film in full HD in this Fantastic BBC Documentary, and put into context the quote at the end of our bar, written by John Cooper Clarke.
The documentary which records and celebrates the life and works of 'punk poet' John Cooper Clarke, looking at his life as a poet, a comedian, a recording artist and revealing how he has remained a significant influence on contemporary culture over four decades.
With a bevy of household names from stand-up comedy, lyricists, rock stars and cultural commentators paying homage to him, the film reveals Salford-born Cooper Clarke as a dynamic force who remains as relevant today as ever, as successive generations cite him as an influence on their lives, careers and styles.
From Bill Bailey to Plan B, Steve Coogan to Kate Nash and Arctic Monkeys front man Alex Turner to cultural commentators such as Miranda Sawyer and Paul Morley, the film reveals the life behind one of Britain's sharpest and most witty poets - a national treasure.
Special Guest Q+A TBC
Doors Open 7.30pm for an 8pm start downstairs tickets in Advance £4 (£6 on the door)
Pre Film meals available, Bar open upstairs during the film, Parking available free on street after 6pm in Salford and plenty of local car parks, we are located 3 minutes from city centre Manchester Deansgate.
Please note there are stairs to the cinema space.
-------------
---------------
and then.......... Thursday!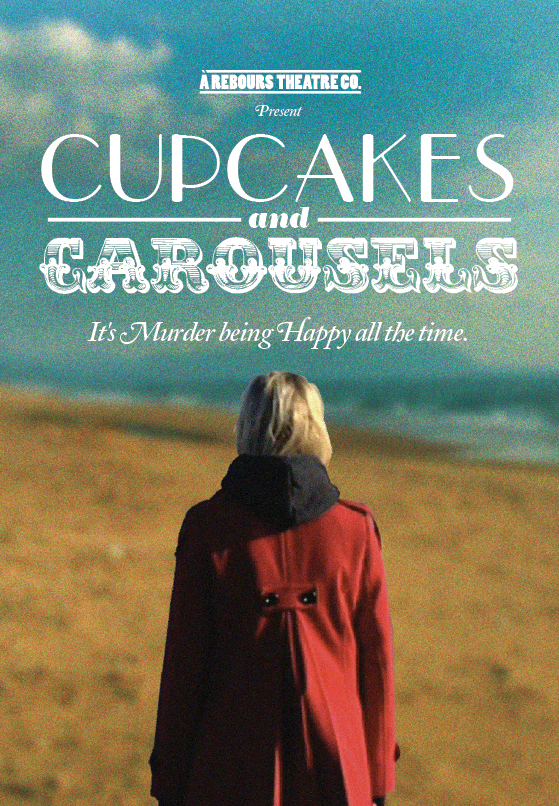 THURSDAY 4th Oct : Cupcakes and Carousels by Gavin Crippin : 
A Rebours Theatre Co.
Fresh of the back of their critically acclaimed, award nominated (Best Production, Best Actor – Matthew Hattersely – Buxton Fringe Awards) play Kafka in the Sink, A Rebours Theatre Company are back with a reworked and extended version of the sell out show Cupcakes and Carousels;
"Oh... I do like to be beside the seaside..."
For newlyweds Ben and Anna, life should be all fun and frolics by the seaside, but a relationship built on lies is a relationship built on sand and madness is lurking in the darkness, all encompassing madness that will destroy everything in its path.
Premiered at 2011 Not Part Of Festival Manchester, where the play received the nomination for North West Playwrights Best New Play Award, Cupcakes and Carousels is the 4th piece of new writing by playwright Gavin Crippin and the theatre company A Rebours Theatre Co.
A psychologically challenging drama, the play is a brutal look at the effect abuse and mental illness can have on relationships both old and new. Told through a non linear narrative, this is must see theatre this autumn.
 The production is set to be toured throughout the North West and London venues in October 2012.
Thursday 5th October (7.30pm), Friday 6th Oct (7.30pm) Saturday 7th Oct (6pm) Tickets £7
AND THEN SUNDAY!!!!!!! ITS BACK....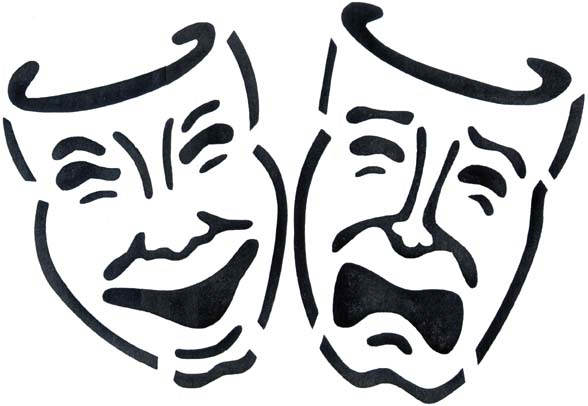 SUNDAY OCT 7th - ONE PLAY ONE DAY 3.5
7.30pm £6 limited tickets
"Manchester's theatre scene is alive, buzzing and creating stand-out productions. One Play, One Day is an exciting event within this current explosion that brings together 24 actors, 6 writers and 6 directors to create 6 brand-new 15 minute plays that have entertained and thrilled audiences the past year. The talent do not know who they will work with. They are assembled at random and challenged to write and rehearse the play in twenty-four hours. The three included in this celebration are thought to be the strongest of the past three events, one from each."

MORE FESTIVAL THINGS TO BE ADDED TOO!
Have questions about Future Artists @ Black Lion 1 Year Review Festival : Not Part of the Bullingdon Club... (1st Oct - 7th Oct)?
Contact Future Artists
When & Where

BLACK LION
65 CHAPEL STREET
M35BZ Salford
United Kingdom


Monday, October 1, 2012 at 7:00 PM

-

Sunday, October 7, 2012 at 11:00 PM (BST)
Add to my calendar
Organizer
without deviation from the norm, progress is not possible....
@futureartists on twitter