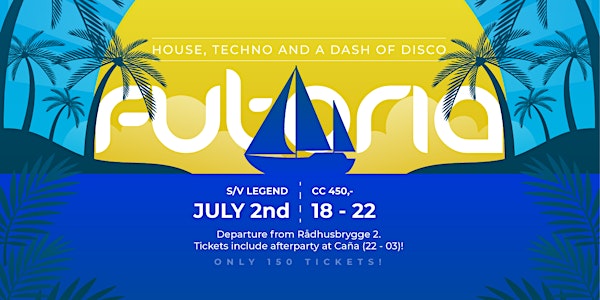 Location
Rådhusbrygge 2
Rådhusbrygge 2
Oslo
Norway
About this event
FUTORIA 🦄
It's year 4022, and glitter is still a thing. Welcome to FUTORIA, a dreamland carnival created to enjoy extravagant moments with amazing people! A place for radical self-expression, magical performances and absurd moments.
DRESSCODE 🎩
Space meets Euphoria. Retro meets 4022. 50 shades of Technicolor.
Be yourself, and then some more.
You can expect the crispest house and techno, and even some spicy disco to get you moving!
Our events ALWAYS SELL OUT, and there are only 150 spots this time.