About this Event
Fusion Summer Camp 2020
FSC will challenge high school students to make disciples who make disciples for the rest of their lives. Scripture clearly commands obedience of all followers of Jesus Christ. For some young believers, the spiritual disciplines of evangelism, discipleship, even Scripture reading can feel intimidating and inaccessible. Fusion Summer Camp will challenge the status quo and guide teenagers to greater faithfulness for the sake of God's glory.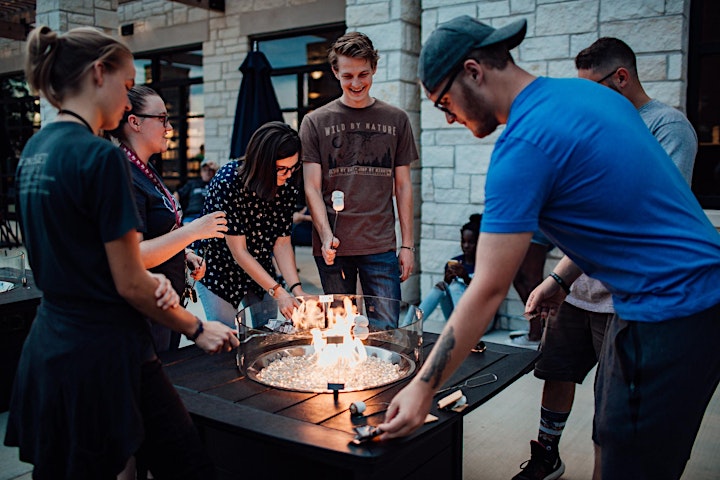 What will a day at Fusion Summer Camp look like?
All campers will be broken into small groups (cohorts) led by missions minded Spurgeon College students. Each morning the corporate group will learn a new skill, such as how to share the gospel with someone from a different culture. After lunch groups will spread out around Kansas City to put this new skill into action working with refugees. Each night we will work through the book of Titus and end the day with a small group debrief. Built in will be free time, team challenges, and personal devotions.
Who should participate in FSC?
All high school students are welcome to participate in FSC. You will enjoy camp if you have a passion to learn more about God's word and how to apply it.
What is the role of a Group Leader?
Group leaders, provided by Fusion and Spurgeon College, will be college students who want to intentionally invest in high school students for a week. These are people who love God, His Word, and making disciples.
Group leaders will be with campers every step of the way. They will make sure everyone knows what to do and when to do it. Their primary role is to disciple all week!
Can Youth Pastors/Leaders join their high school students?
Yes!! We'd love to have you join. Our group leaders will take on the primary tasks of leadership so you'll simply be able to participate and join in with all of the activities. While the schedule will be full, this should be a low effort event on a youth pastor or youth leader as we take care of all the details.
Can I come by myself?
Yes! All are welcome and we will put you with a group.
What is the difference between an overnight camper and a day camper?
In order to make FSC as accessible as possible we have two options for campers. Those who are local to the Kansas City area have the option to join after breakfast each day and leave after all activities are concluded in the evening. This affords a cheaper price point and the ability to stay at home.
The overnight camp option is for those who may need to travel for FSC and who want a more immersive experience. This is still an option for those local to Kansas City, in fact we would recommend it. The major differences are where you lay your head at night, the price, and the experience.
What does the cost of camp cover?
Overnight campers receive three nights of lodging (July 7, 8, 9) and breakfast (July 8,9,10) as well as lunch and dinner (July 7,8, 9).
Day campers will stay off campus and will be provided with lunch and dinner (July 7,8,9).
All campers will receive transportation to and from ministry sites, a camp t-shirt, and a workbook!
Where is Fusion Summer Camp?
FSC will be on the campus of Spurgeon College in Kansas City, MO. The address is 5001 N Oak Trafficway | Kansas City, MO 64118
Ok I'm ready to sign up, but I have a question that is not answered...
EMAIL | FUSION@MBTS.EDU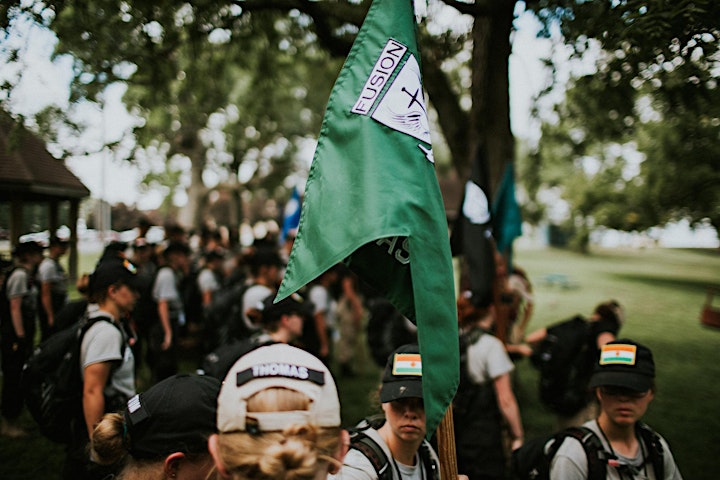 What is Fusion at Spurgeon College?
Founded in 2005 at Midwestern College (now Spurgeon College), Fusion began as a directional process whereby young Christians would grow into biblical manhood and womanhood by embracing the call of the gospel. As students grow in their understanding of Jesus and His call, they are asked, "is it worth it?" In the midst of growing challenges they prepare to take the calculated risk of trusting Jesus to draw people to Himself as He is lifted up to the ends of the earth. Fusion students take ownership of the faith by facing great responsibility with high expectation in the context of life-on-life discipleship in small teams called 'cohorts.'
To learn more click HERE and view the video below.
I'm interested in Fusion, how do I learn more?
Please submit a Request Information Form. You will be contacted quickly and our staff will strive to answer all your questions!
Another great way to learn about Fusion and Spurgeon College is to Visit Campus. We'd love for you to join us for Spring Preview Day on Friday April 3.