Description
What is Fusion Fashion Market? Fusion Fashion Market is a one day seasonal fashion exposition with a mix of beauty, fashion, and music. We invite you to come and explore local, national, and international influences through local artisans, Beauty Brands, Boutiques, Emerging fashion designers, makers and musicians. The only of its Kind in NC. Inspired by other designer markets in L.A. , Miami, and across the Globe, we hope to bring a fresh take on working with designers and small businesses. For info please visit our Website.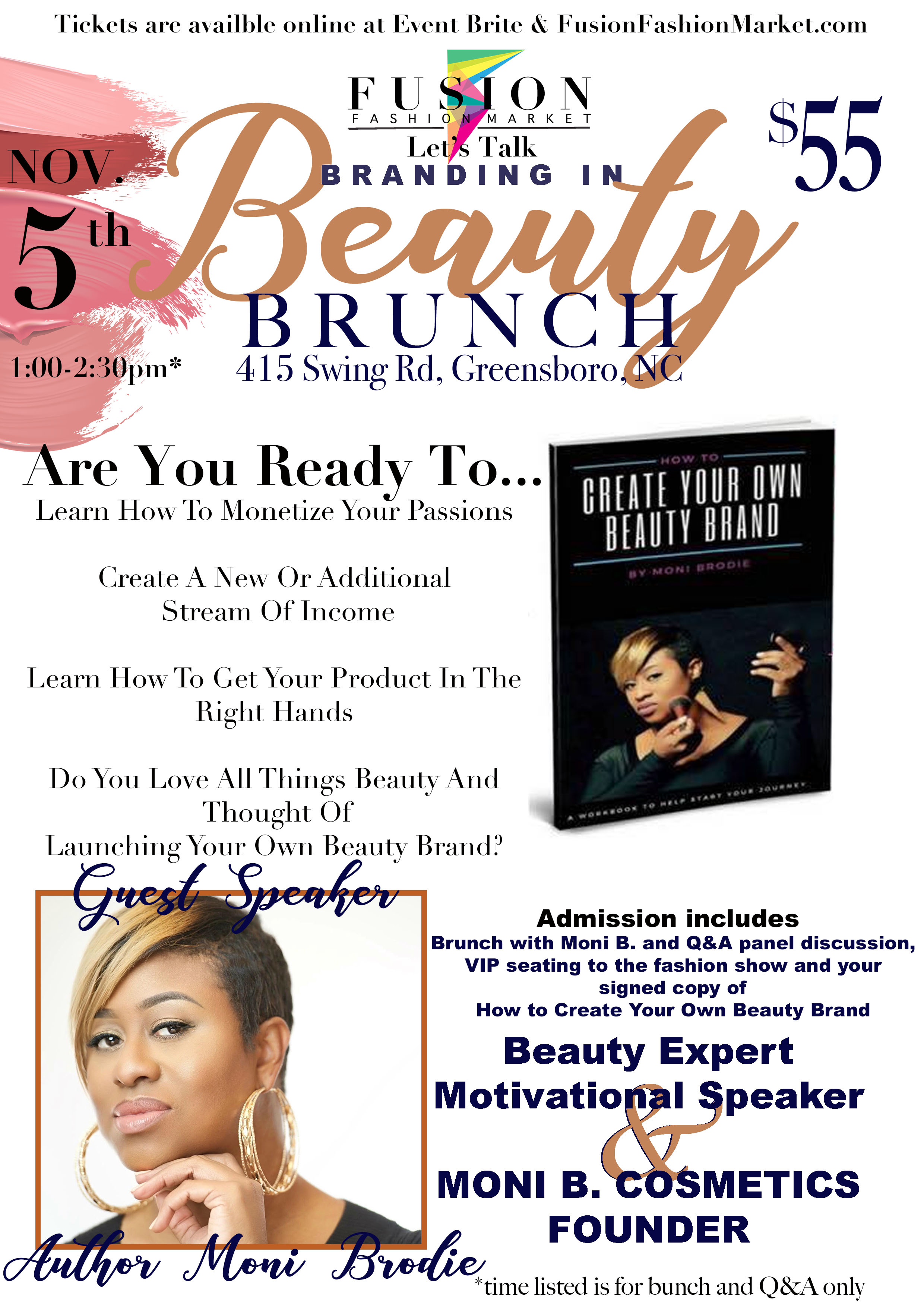 This Years Market kicks off with our Beauty Brunch and Learn with Guest Speaker Moni Brodie of Moni B. Cosmetics as she gives you the keys to Launch Your Own Beauty Brand through her new book ! Purchase your Brunch Ticket and be in the building to get these nuggets!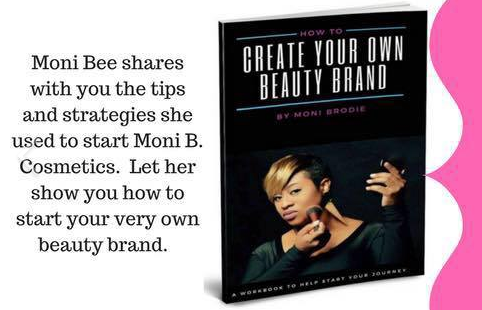 Moni Brodie (Bee) known as the Beauty Biz Engineer, is a native New Yorker and
Founder/CEO of Moni B. Cosmetics. Starting as a professional makeup artist in her
hometown, Moni is a firm believer that you should have more than one source of
income from anything you love to do. From this belief, Moni B. Cosmetics was
established in 2014 and officially launched in 2015.
Moni Bee is also an author, How To Create Your Own Beauty Brand, Public
Speaker, and Creator and Host of a motivational podcast, The Girl Connect.
Recognized as 1 of 50 Women of Impact by Impact Magazine in January 2017,
Moni B. Cosmetics has been featured at the BET Hip Hop Awards and other
VIP/Celeb events. In addition, her makeup has been worn by celebs such as
Towanda Braxton, Jasmine Sullivan, and internet sensation Bo Talley Now with
customers all over the world including Dubai, England, and South Africa...Moni B.
Cosmetics continues to make a mark in the beauty world.
Moni Bee resides in Raleigh, NC with her 12 year old son Bryce who is a
kidpreneur and owns a line of all natural lip balms, King Bryce