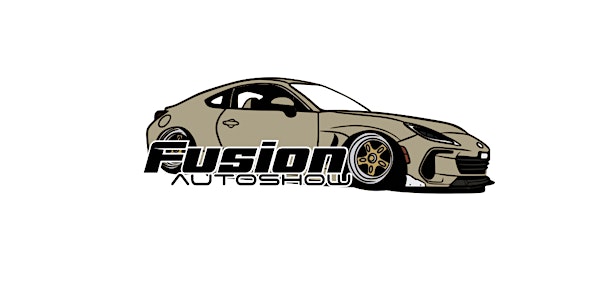 Fusion Auto Show 2023 IMPORTS Vs DOMESTICS
We are back again, 2023 Fusion Autoshow
By Hosted by WidebodyWren
Date and time
Sunday, May 7 · 10:30am - 3:30pm PDT
Location
Bates Nut Farm 15954 Woods Valley Road Valley Center, CA 92082
About this event
Car Show hosted at Bates Nuts Farm 15954 Woods Valley Rd Valley Center, CA 92082
Follow us on instagram @Fusion_autoshow @fusion_aerowerks
Don't forget to scroll down for presale event shirts when selecting tickets.
Car Show hours 10:30am- 3:30pm (will end earlier if we are done with judging)
Spectators Free!
Kid Friendly event, the venue has some animals that they can feed
Car Show roll in times
Vendor Roll In 7:30
8am, 8:15am, 8:30am,
Car Show Registrants will have 15 min difference roll in time. Roll in at your selected time. We need to make sure the main road is cleared. When pulling in the venue, please form two lines. If you are parking with a team/friends, please pull up right behind each other in the line. Have your tickets ready and your roll in time. Please be by your car, as judging will start as soon as everyone is parked. P lease respect the venue, no revving or burn outs or you will be asked to leave. After Award Ceremony, Please Wait for our staff to guide you by rows a safe passage exiting the venue. Thank you!
1 :00 pm Limbo Contest
2:00 pm Raffles
2:30 pm Award Ceremony
Car Show Categories (Subject to change, We can add more categories, depending on the makes and model registrants, 1-3rd place will be based off how many is registered in that category, the sooner you register, the sooner we can finalize categories.)
Best of Show + ($150)
Best Domestic Team($100)
Best Import Team ($100)
Best Quality Team ($100)
Limbo Contest winner +($50)
Best Honda 1-3rd
Best Civic 2Dr 1-3rd
Best Civic 4Dr 1-3rd
Best Acura 1-3rd
Best RSX/Integra 1-3rd
Best Nissan 1-3rd
Best Toyota/scion 1-3rd
Best Toyota Other 1-3
Best Subaru 1-3rd
Best Wrx/Sti 1-3rd
Best mustang 1-3rd
Best Volkswagen 1-3rd
Best Ford 1-3rd
Best 86 1-3rd
Best Domestic 1-3rd
Best Old School 1-3rd
Best Chevy 1-3rd
Best Euro 1-3rd
Best KDM 1-3rd
Best Van/SUV 1-3rd
Best Widebody
Best Mitsubishi 1-3rd
Best Mazda 1-3rd
Best BMW 1-3rd
Best Infiniti 1-3rd
Best Truck 1-3rd
Best Motorcycle 1-3rd
Best Lexus 1-3rd
Best VIP 1-3rd
Best Female built 1-3rd
Best JDM
Most Unique Build
Simply Clean
Best Interior
Best Paint
Best Wrap
Best Static
Best Bagged
Best Trunk Set Up
Best Engine Bay