Description
---
Join me at this class to make something unique for your home or a gift for someone special.
I will guide you, step by step through the simple process, from the initial idea to finishing your unique artwork. You will create your design using lots of little glass tiles in a wide range of transparent and opaque colours, many with dichroic and iridescent layers. I have cut all the tiles from sheet glass and pre-fired them to keep things simple, so you can concentrate on creating something you love.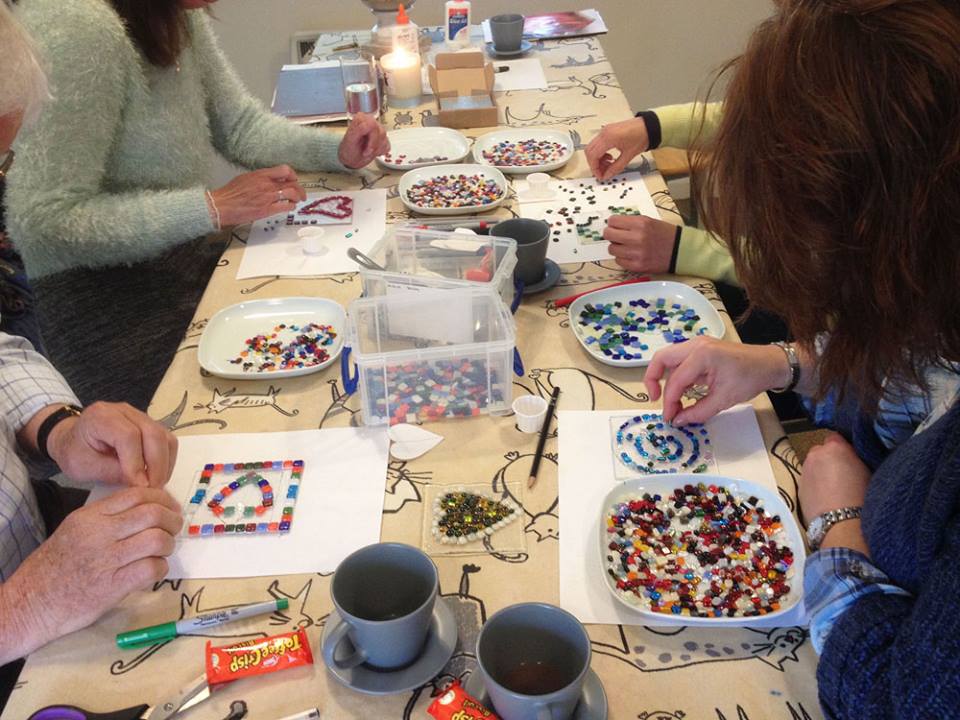 This class is perfect for those with no previous experience of making as well as people who have tried many different crafts. One of my previous students has said "It is just like playing with my Grandmother's button box."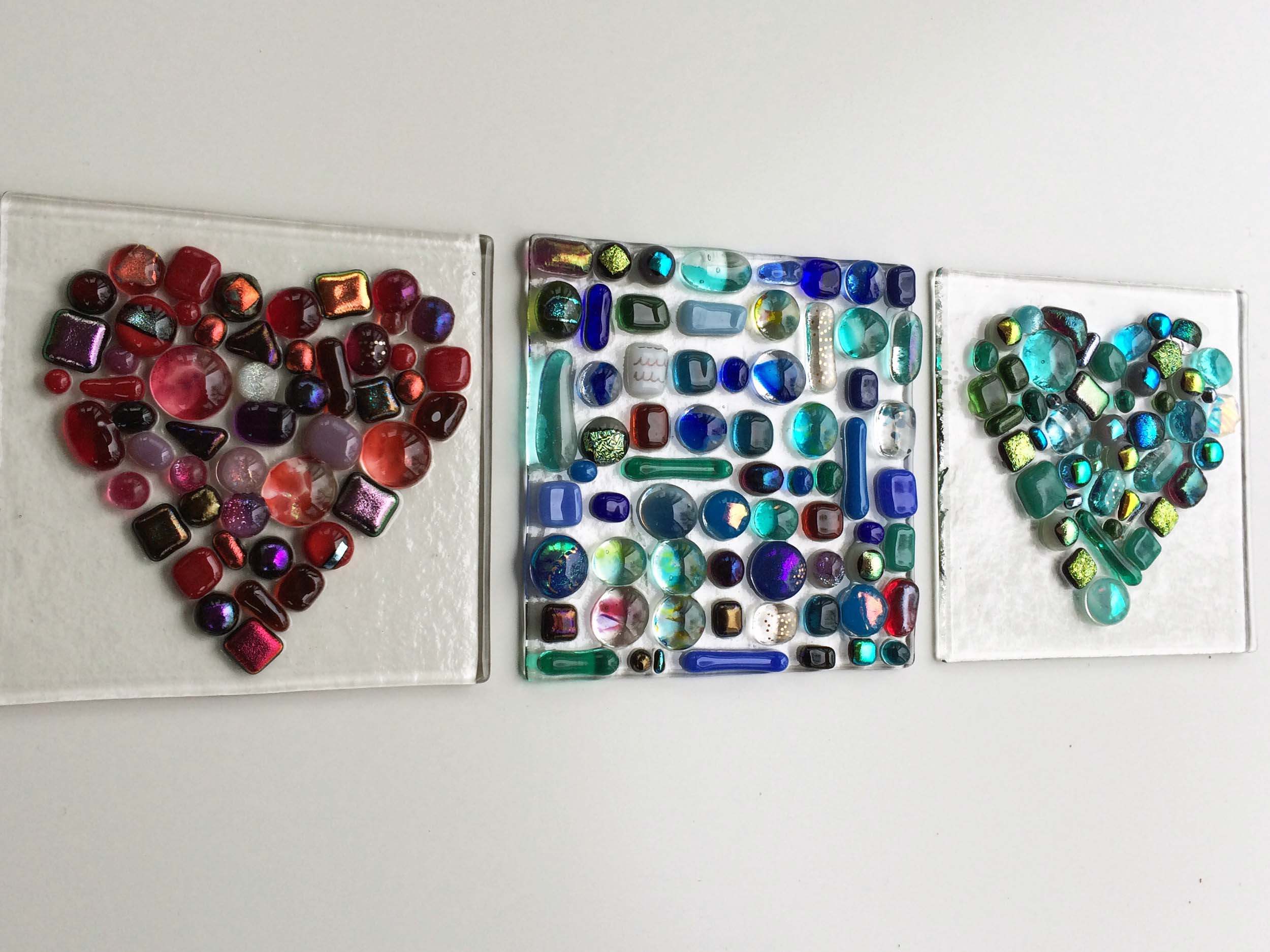 At the end of the class, when you are happy with what you have made, I will take the glass back to my workshop to fire it to 780 degrees over 24 hours. The heat of the kiln softens the glass and makes it sticky. Each little tiles fuses to the clear glass background creating your unique artwork. The finished piece will be ready to collect in a few days.
The hangings will be threaded on to organza ribbon, if you want to display them outside please add some fishing line. The pictures will be displayed in white frames.
I can also post the hangings or small pictures to you for at a cost of £4.40.
I prefer not to post the larger pictures just in case!
All materials are included in the cost of the class, you don't need to bring anything apart from your creativity and your reading glasses!
If you have any question please contact me.
Sizes available in this class, please check my other listings for more options
Two square hangings, 4" x 4" - £25
Framed picture, 6" x 4" - £25
Framed picture, 8" x 6" - £40
Framed picture, 10" x 8" - £60
AGE 16+
GIFT VOUCHERS AVAILABLE
Tickets can not be exchanged, transferred or resold for commercial gain.