Description
Presented collaboratively by Fusion Academy Fairfield, Fusion Academy Greenwich, and Fusion Academy Westchester.
Many students today are struggling. Pressures inside and outside the classroom are resulting in anxiety, depression, and other issues that are keeping them from fully thriving. At Fusion Academy, we are passionate about fostering academic, social, and emotional growth for our students so they can move from struggling to succeeding. For that reason, we are bringing together local parents, educators, and clinical professionals for a conference focused on resilience.

Our first-ever FusED Conference centers around the important topic of Building Resilience with Our Youth. The half-day conference will include a breakfast, two keynote speakers, breakout sessions, as well as opportunities to explore and connect with local resources.
Keynote Speakers: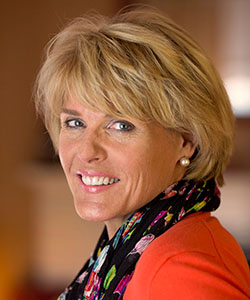 Caroline Adams Miller, MAPP
Caroline is one of the world's leading experts on the science of goal setting and grit. She's spent more than 30 years helping individuals, leaders and companies to cultivate grit to achieve their goals and find personal and professional success. Caroline has a Masters of Applied Positive Psychology from the University of Pennsylvania and graduated magna cum laude from Harvard. She is the author of six books, including Getting Grit (Sounds True 2017) and Creating Your Best Life (Sterling 2009). Caroline's work has been featured in BBC World News, The New York Times, The Washington Post, NBC, NPR, and CNN.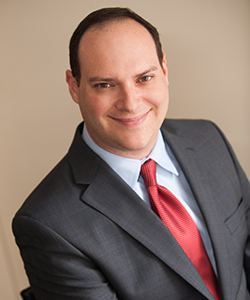 Jerry Bubrick, PhD

Jerry Bubrick, PhD, is a senior clinical psychologist in the Anxiety Disorders Center and director of the Obsessive-Compulsive Disorder Service at the Child Mind Institute. He is a cognitive and behavioral psychologist who specializes in the treatment of obsessive-compulsive disorder (OCD). Widely recognized for developing one of the world's most intensive pediatric programs for OCD, he is a pioneer in using cognitive-behavioral therapy (CBT) to treat children and teens with OCD and related anxiety disorders.
Dr. Bubrick has provided direct patient care, supervised psychiatric residents and trained child and adolescent psychiatrists and psychologists in the CBT treatment for anxiety disorders. He has led workshops on OCD and anxiety disorders, and in his role as a public lecturer he has presented at primary and secondary schools, academic medical centers, community health organizations and professional conferences. He also co-authored Overcoming Compulsive Hoarding, the first book ever written on the topic.
A dedicated advocate for children and their families, Dr. Bubrick is a significant public voice educating parents and teachers about the fear at the roots of anxiety — and how it's effectively treated.
Breakout Session Topics:
College readiness

Parenting in the digital age

Parenting teens with anxiety
Exhibitors:
Barger & Gaines
Carmel Academy
Center for Discovery/Resilience
Chris Parrott - BPS Chartered Counseling, Psychologist, & Co-Founder, Your Self Series
Cognitive Behavioral Consultants
Fusion Academy
Homeward Bound
Laurel House, Inc.
Lindamood-Bell Learning Process
Mountain Valley Treatment Center
Newport Academy
Novella Prep
Susan Bauerfeld - Clinical Psychologist, Speaker & Coach